Discussion Starter
•
#1
•
HI ZX Freaks.
I've decided to describe my Carb to EFI conversion story.
I'm really new here. I've bought my ZX7R two weeks ago. That's the begining of my motorcycle adventure.
I've found quite nice ZX7R from 1998. It's eurpean version - imported from Italy.
I've bought it as completly stock bike, exept Akrapovic exhaust (manifold and silencer).
Bike is in quite well condition. It was suffering only carb problems.
I've done lots od EFI coversions on cars, so I've decided that ii will be much more easy to put a fuel injection than playaround with carbs.
So... let's begin!
That's my sweet girl
I've found here in really nice condition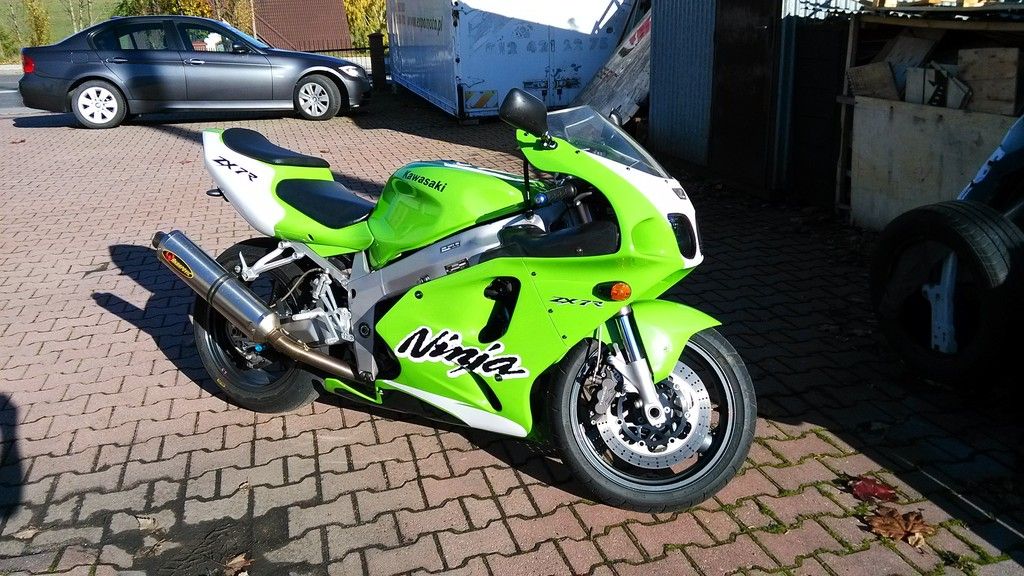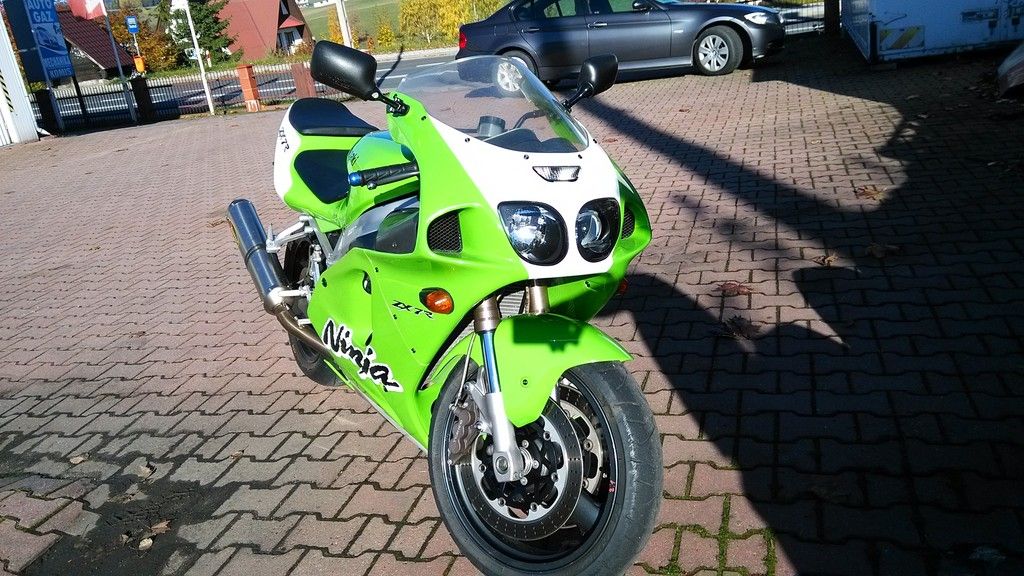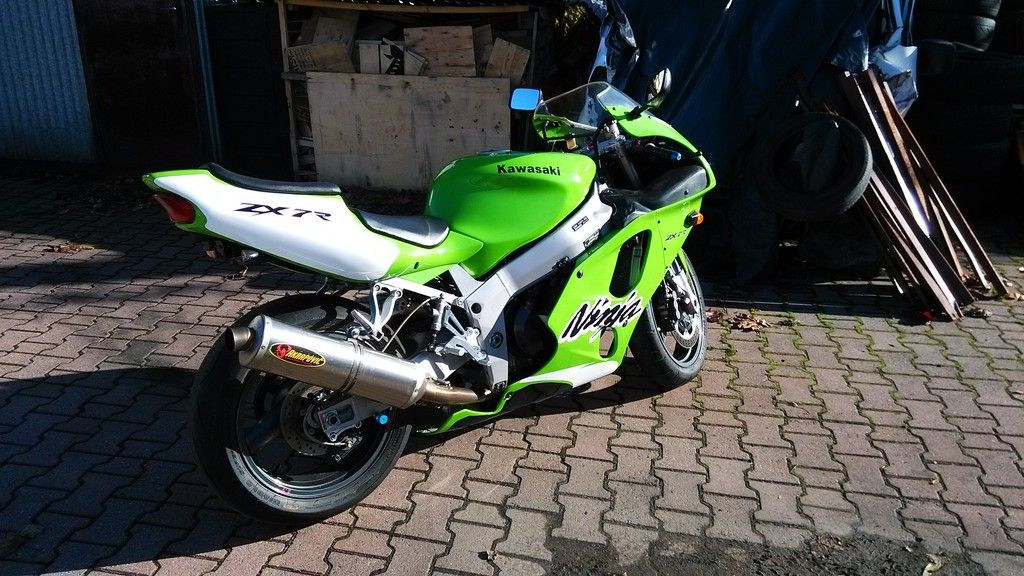 I didn't think too much... I've just bought her
That's the photo from our trip home
Haaha "Beast in a cage" >
Finally we've arrived home :smile2: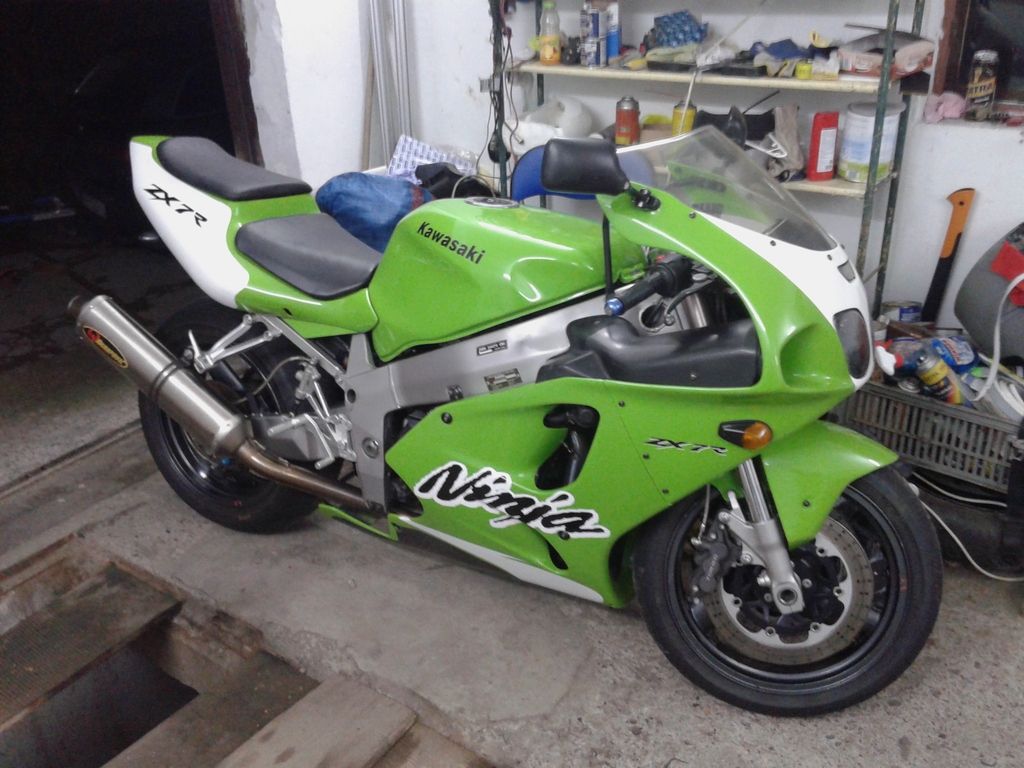 First day, after buying my ZX7R, I've found GSXR 750 throttle bodies in a junkyard near my home
They were quite cheap so I bought them. I didn't do any measurment of diameters of intlet and outlet of stock carbs - I thought that I will be able to fit them with some modifications.
I was really happy that I got them with all wiring loom, injectors, fuel rail, sensors (TPS and MAP sensor) and secondary throttles.
So... I get rid of stock carbs. Without any tears I've wave my hand and I've shouted "GET LOST YOU UGLY CARBS!!!!"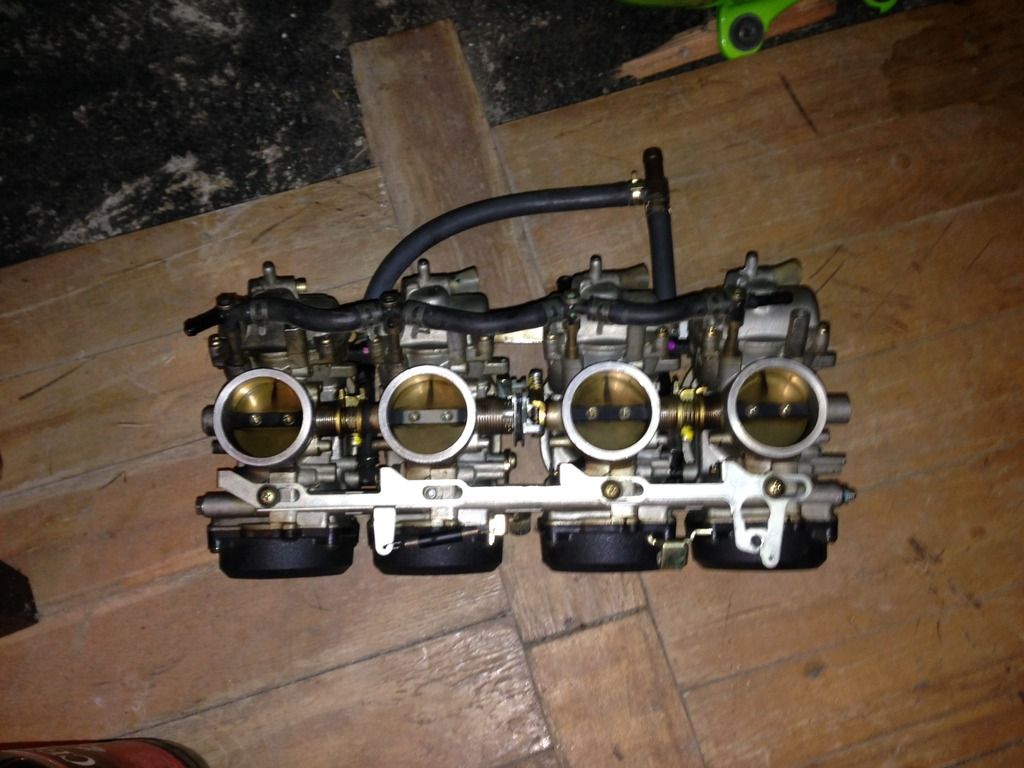 Now... I've had a clear space to fit a GSXR throttle bodies.
And...
.. I was suprised that the throttle bodies fitted almost perfectly. Only 2 and 3 throttle needed to do me respacing - I've needed to increase distance between 2 and 3 TB for about 4mm.
That's the compraision... GSXR TB and stock carbs...
>
The plan for next weeks is to:
- fit and set-up throttles control mechanism
- prepare new wiring loom for injectors.
My plan is to use following setup on my bike.
- UMC-1 ECU from No Limits Motorsport (Megasquirt 2 with Extra code)
- 12-1 teeth trigger wheel instead stock trigger wheel
- Batch Injectors (1+4) and (2+3)
- Wasted Spark ignition with stock coils
- PWM Idle motor
- Alpha N ignition and fueling algorithm with pressure conpensation
With ongoing progress, I will try to post all updates realted to my project.
Best regards
Kuba