Well yesterday I completed my project to weld up a Vance & Hines Supersport system to my stock headers. It actually worked and doesn't leak. Anyone that knows my history knows that NOTHING usually works for me on the first try, but this did! This took some ******* engineering to accomplish, so if you are good with a welder, you could probably do this. NO - I won't do this for your bike. The reason why I didn't just dump $300+ into a full system? I got this pipe for $50 (off a Honda 750), and bought a 90 degree exhaust piece for $6... I'm cheap!
This thing was running rich and fouling the plugs, so I think my used carbs I bought a while back might already have a jet kit installed. This thing is REALLY loud - and I LOVE it. Everyone on the highway KNOWS I'm around now! It sounds like the world is coming to an end when I hit about 6,000 RPM.
Here's some pics: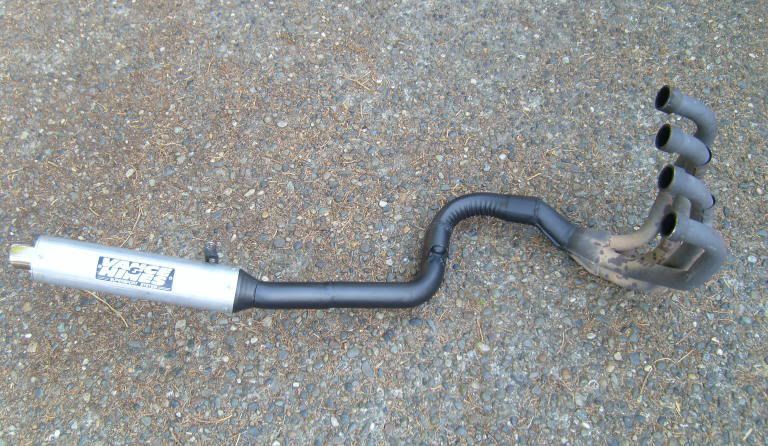 You can laugh at the weld job - I'm not a professional, but it's not seen and doesn't leak...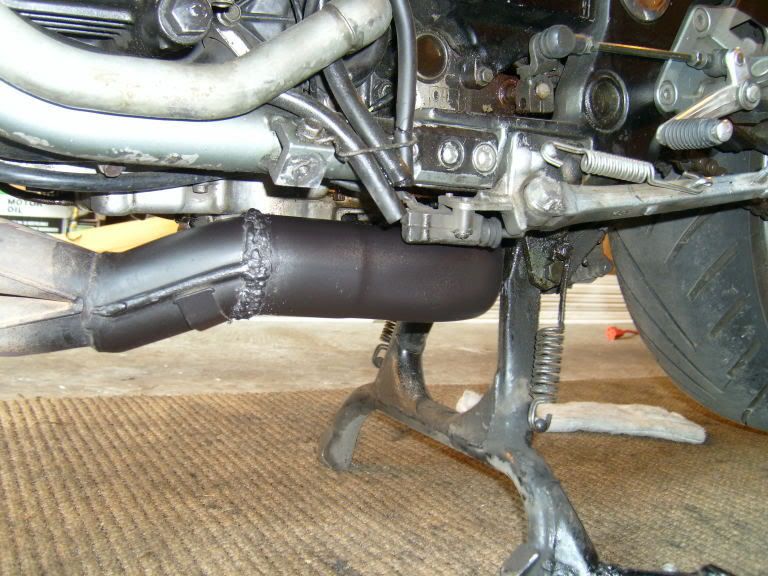 It clears the oil filter, too!