Wrecked the Zed on Monday afternoon. Bike is a write off. Thankfully, I got away pretty clean for landing on the back of my head and rolling around after a 25 foot flight over the trunk of the car that made a left in front of me (He didn't see me!) only managed some road rash on my right calf and a couple superficial scuffs on the same leg. The rest of my gear performed flawlessly, and I didn't even scuff my brand new race gloves, or the textile jacket I was wearing. The rash was in an area that wasn't fully covered by my armored jeans, but it's healing quite nice. Once it's 100% healed, I'm gonna see if my tattoo artist buddy can make it look cool.
My riding buddies are already looking for a newer bike for me, maybe a newer D model -11 or a Super Blackbird or a VTR1000 (yes, I really am a Honda Guy at heart, always have been, but I appreciate and respect the Green Machines )
Once I get the photos uploaded of the bike and my leg, I'll post pics.
I'm just happy it was only me, and not me and the girl. She opted to sit out the afternoon ride, because we were gonna meet up with the gang at the Timmy's and head across the street for happy hour burgers at the pub that evening. Instead, I spent the evening on a gurney getting X-rays CT scans, and pumped full of fuckitall.
So here's what my ZedX11 looked like before: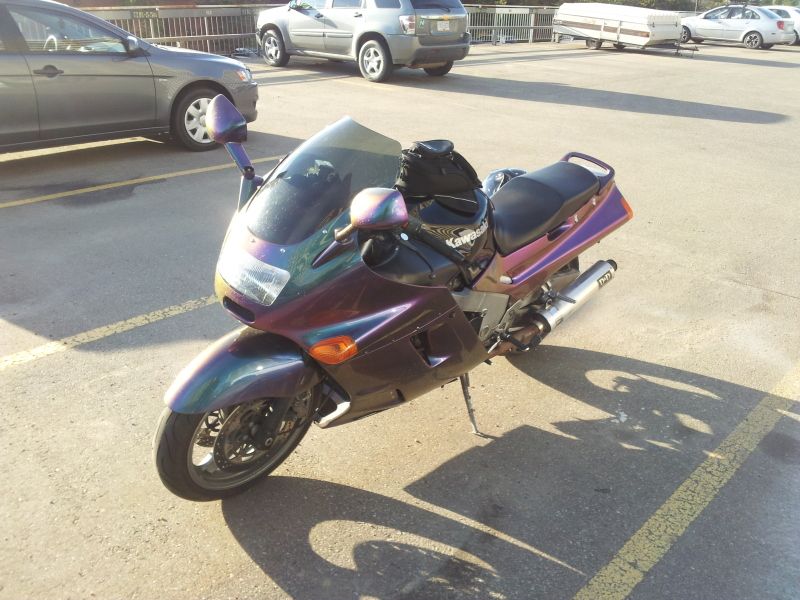 My usual Happy pre-ride self: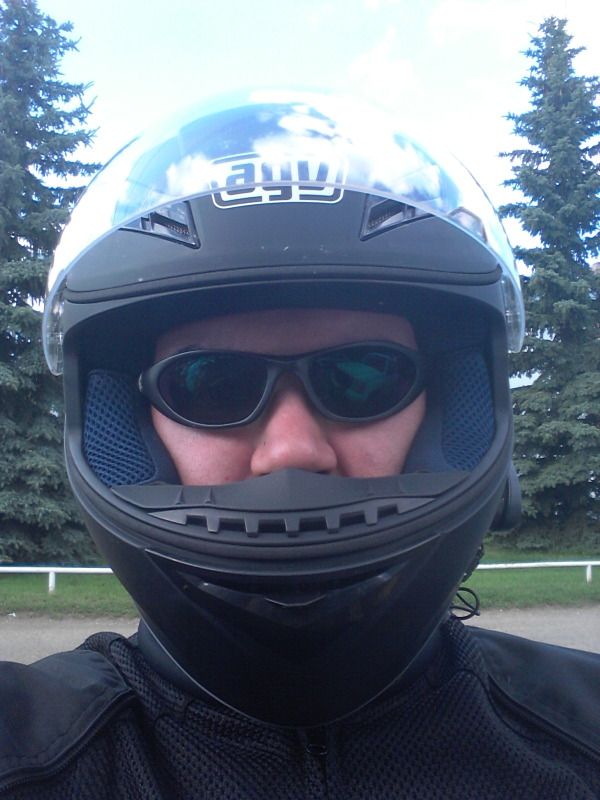 And this is what my poor bike looks like now: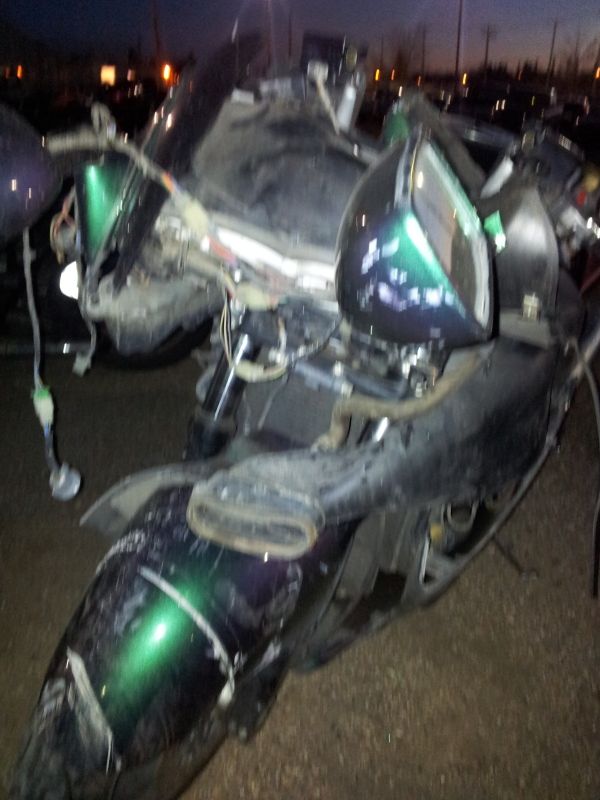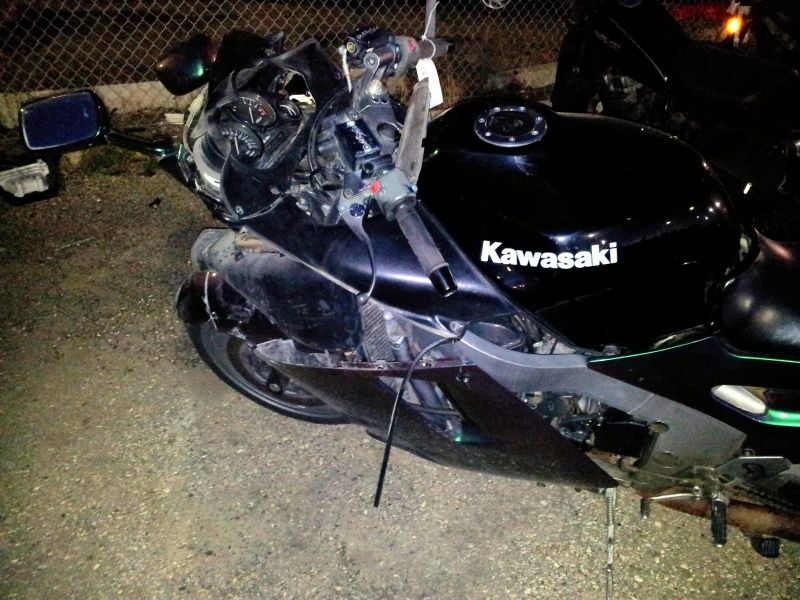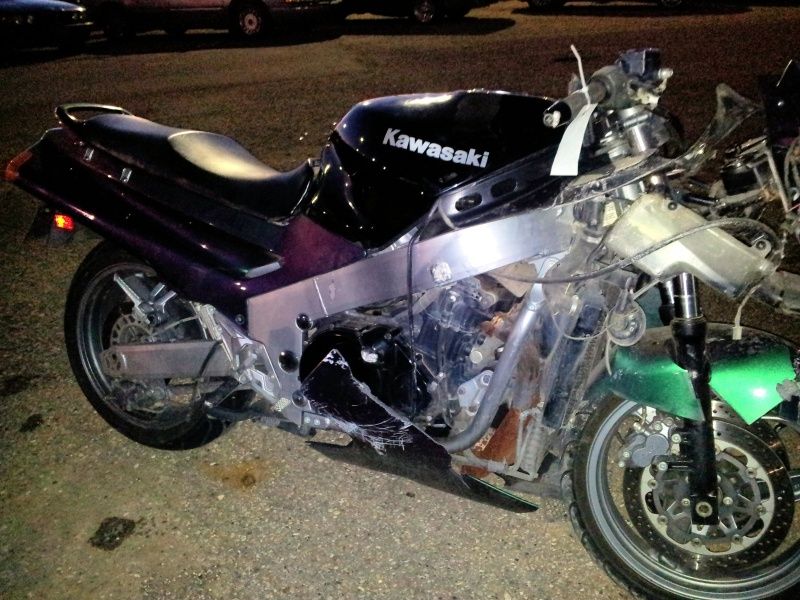 And here's my leg at the hospital, this was the only "major" injury I sustained:
And it's already starting to heal up nice as of last night. My girlfriend is a wonderful nurse!