Discussion Starter
·
#1
·
This photo was taken in Wildwood CA. which is on Hiway 36 in northern Cali.
We were tent camping on the trip,each bike was carrying a tent and sleeping bag along with clothes, etc.
The big yellow bag on Doug's bike, I swear to God he had everything in there except the kitchen sink!
This trip was a 2 weeker, which wasn't long enough as there were many roads we were unable to ride. We traveled a bit over 4000 miles and also attended the 2003 WSB at Laguna for 3 days .
The day this photo was taken, we rode for 8 hours or so and only managed to progress south a distance of 40 or so miles, but we traveled about 400!
This trip to Wildwood for breakfast was 92 miles one way, on one of, if not the best motorcycle roads every built. There isnt a 1/4 mile straight section in over 75 miles of that distance (each way). Most corners are posted at 45 or lower. Traffic is almost none existant
Heaven on 2 wheels :mrgreen: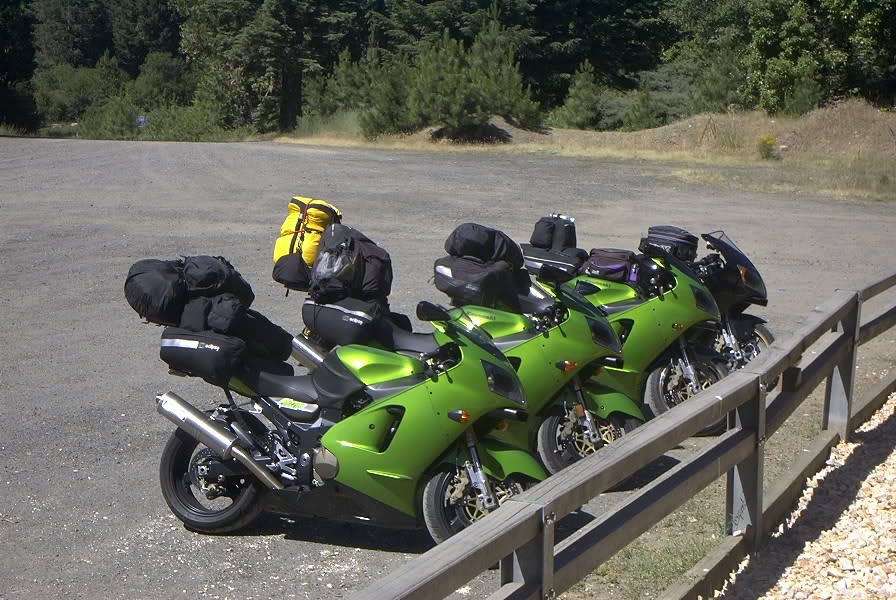 The next day we headed out to the Lost Coast Hiway.
That was a slower pace but a really great riding day.
A little traveled road that basically goes to nowhere and back,LOL. Here is a picture of my riding partners enjoying a photo op with the Pacific ocean behind them.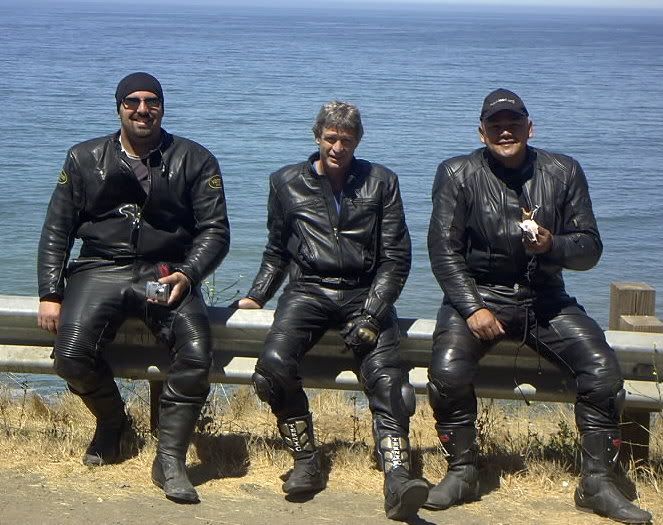 To me, motorcycle camping/moteling/staying at friends houses along the way- sport touring- is the true essence of motorcyling.