Props to a forum member on Kawiforums.
what i did was had the lights in the garage turned off so it was completely dark. then set the shutter to open for a minute on my digi cam...then used a flash light to shine parts over the bike repeatedly. what this does is it allows the camera to be exposed to more lighting so it collects the light only on the bike and other objects that were in the way of the light but not the things that i didn't get lit.
if you have a cam that is manual you all should try this..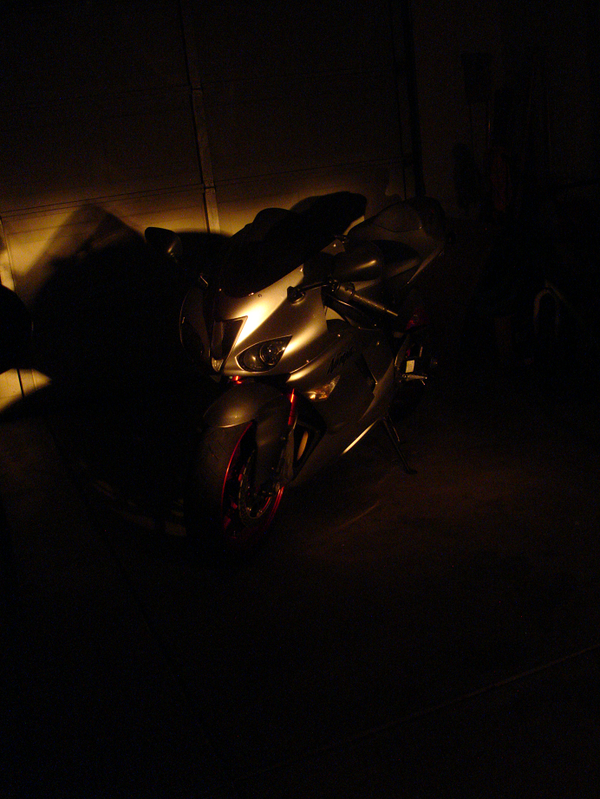 some may say the picture above does not have enough lighting but i like to take pictures that only illuminate part of the subject creating a somewhat mysterious feeling.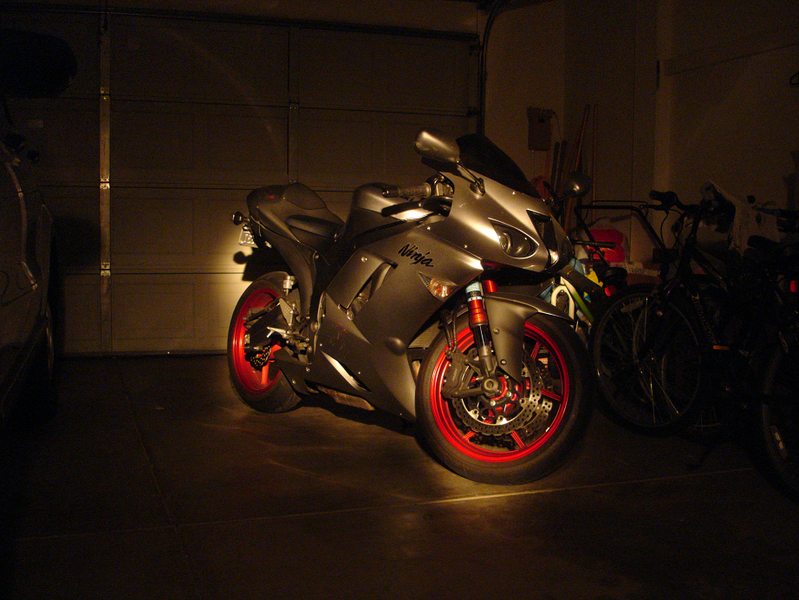 if you guys want to see more pics i'd be more glad to take more.
Thanks for viewing.
Jack.