Discussion Starter
•
#1
•
Been two year since I put the SONIC springs in & serviced the forks,
As I'm getting the bike ready for the riding season & the upcoming Dragon run,
I figured the forks were due another service.
Iv been in the shop forking around all day,
Ok were going to remove the forks on my 07 ZZr/2002 J model.
First we gotta remove the wheel, We start with the finder....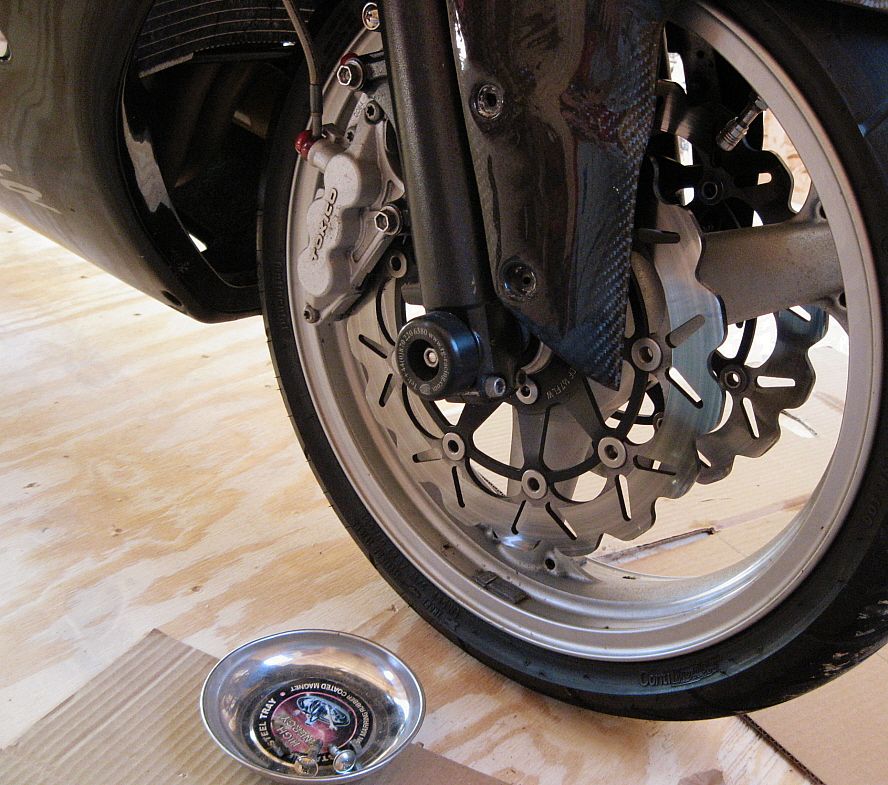 Put it aside, along with the R&G fork sliders....
Just a quick look @ one of my favorite tools...
Ok time to remove the calipers, Then loosen the rotor bolts, (no need to remove em now)
Now put the bike on the stand & remove the wheel.
Now is a good time to check your forks for run-out,...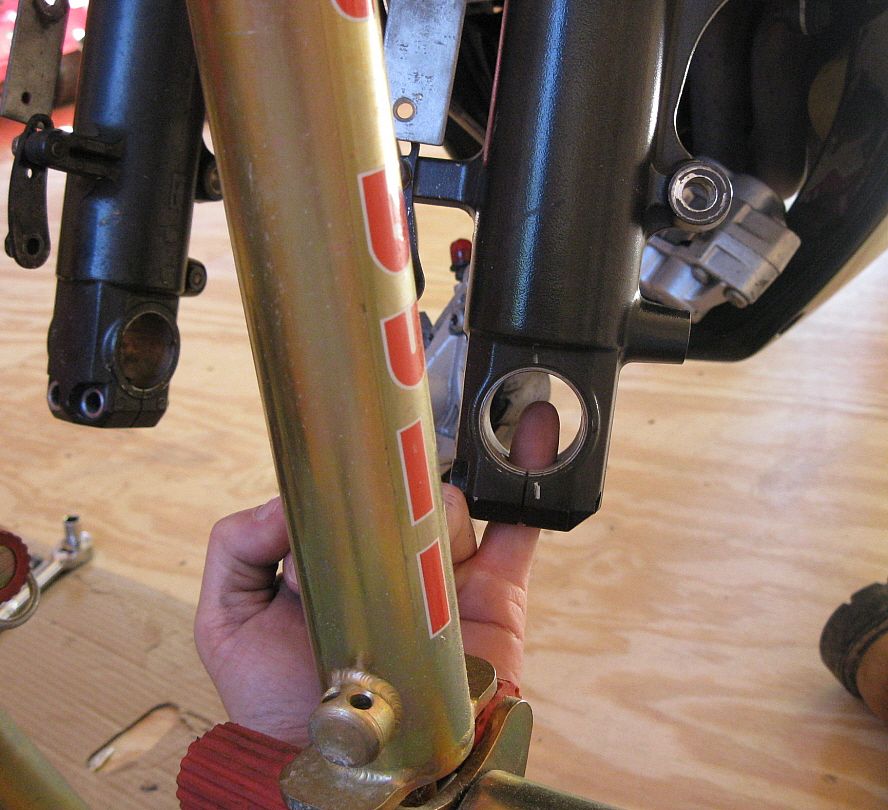 Put a finger in the bottom of the fork & twist the lower fork,
While you turn the fork, watch the fork, Is it walking(moving off center?
You should be able to see this & feel it with your finger.
If the fork moves from center, Your fork may be tweaked/bent.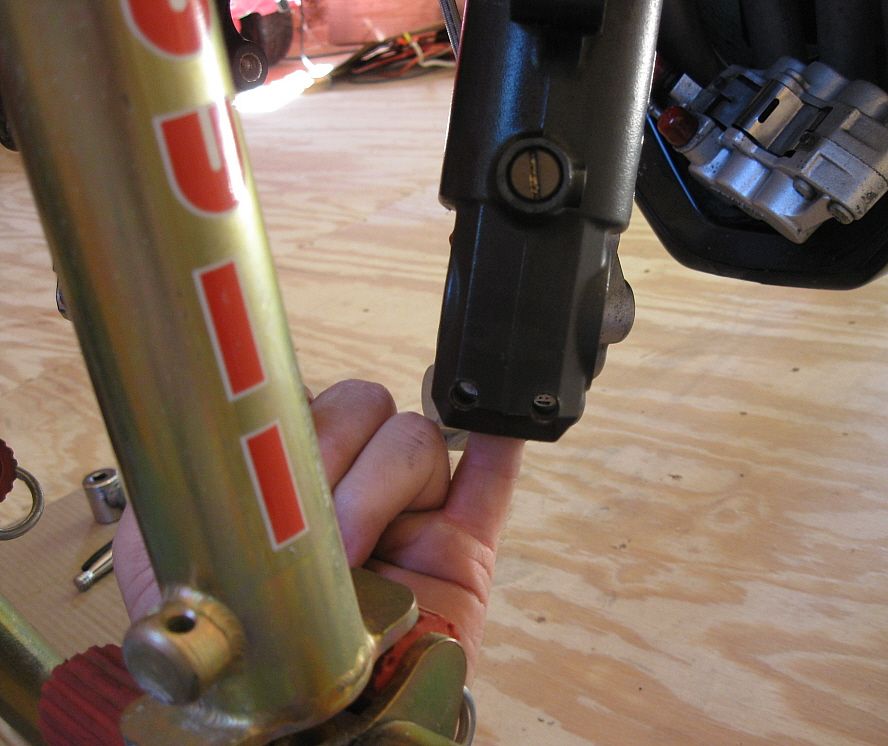 Now to loosen the top cap, but first loosen the top yoke bolt.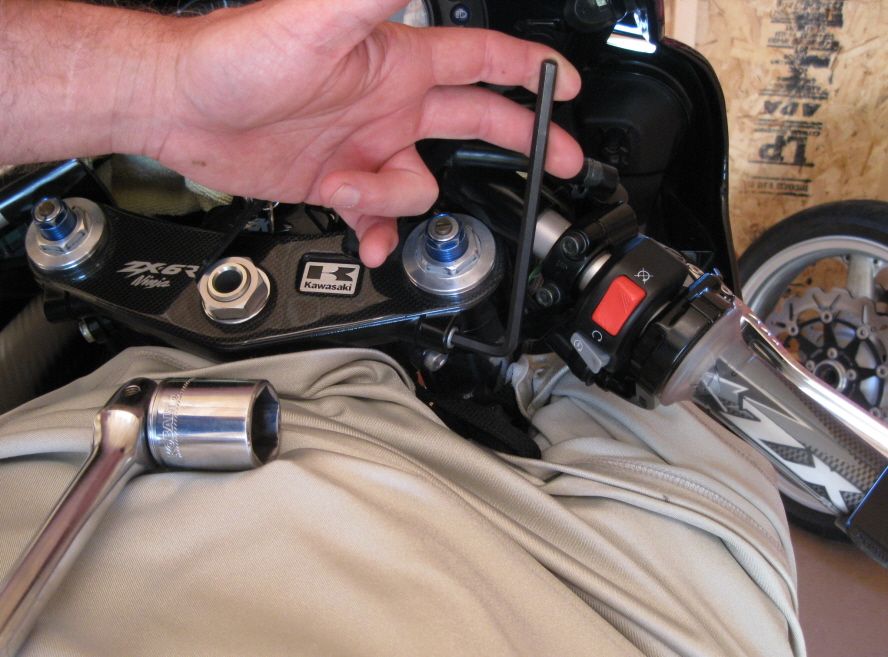 now the cap, Be careful here, Its easy to slip & ding something, I like to cover the tank when working around it.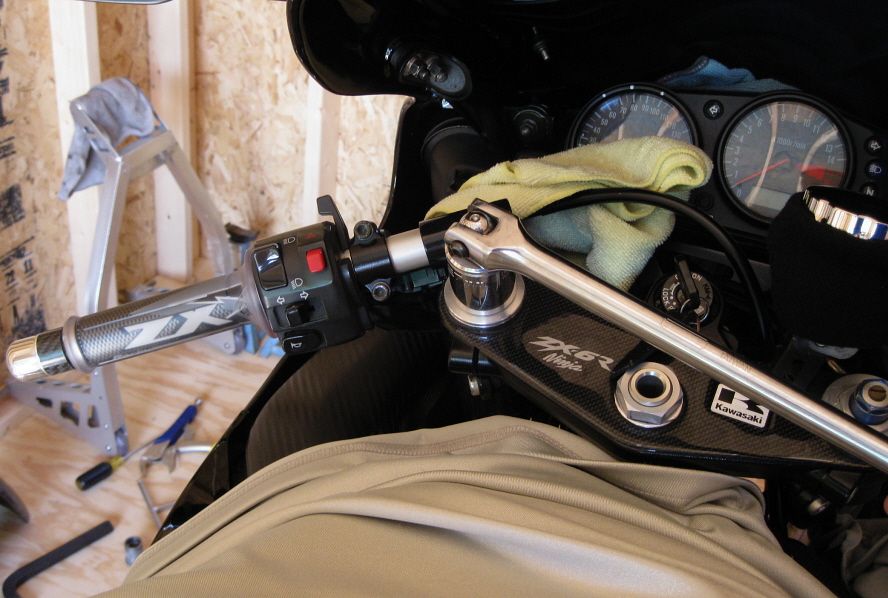 Now there's still two more bolts on the lower triple, get those & your fork is ready to come out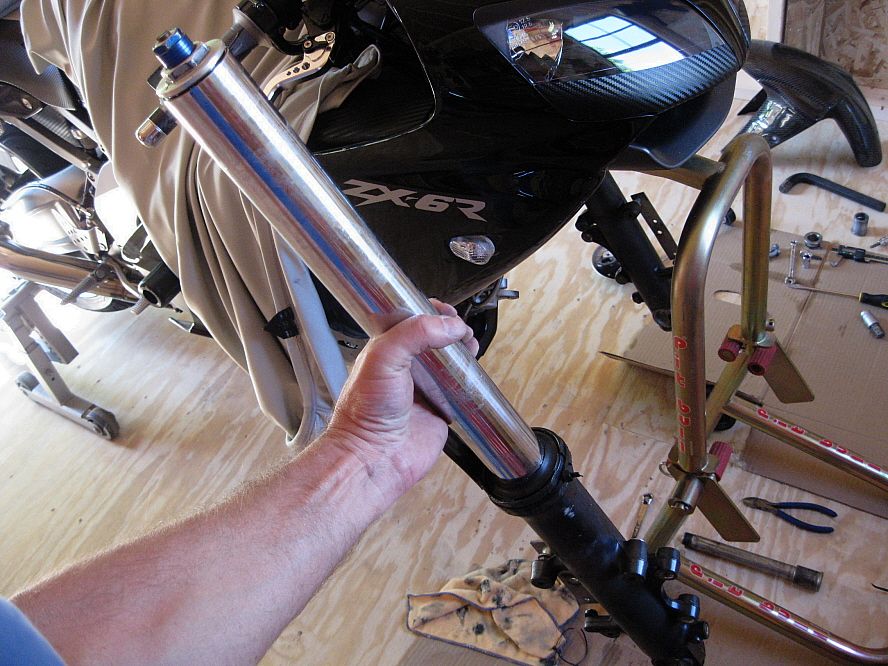 Now your fork is out, you want to remove the cap, Its the 27mm socket you saw a couple pics up, Its already loose just turn it till it pops up.
Your still not done, Take two 17mm wrench's, Put
one on the nut you see here, You don't want to turn this one, Just hold it in place while you turn the top of the valve(blue) with the other 17mm wrench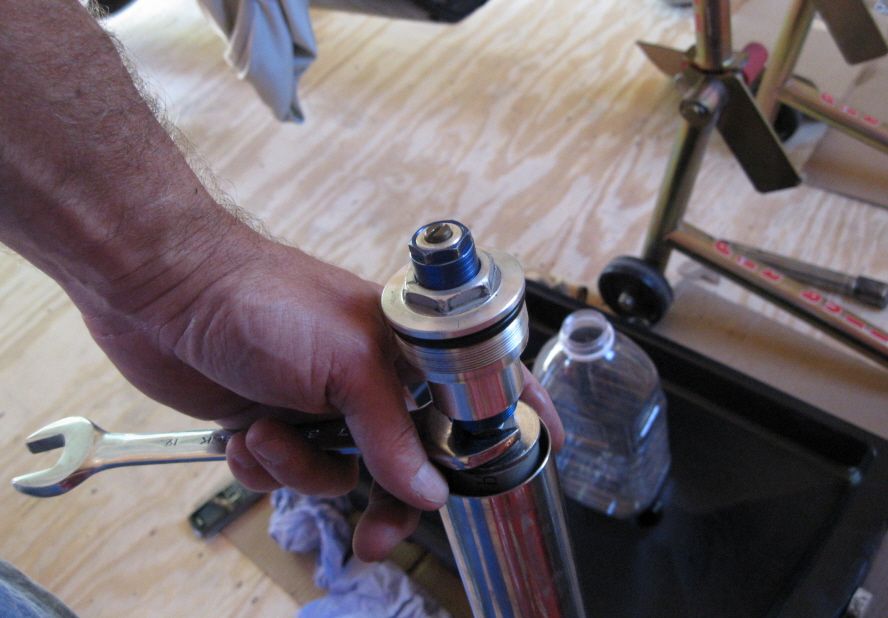 Now count the threads from the nut to the top of the rod, Write this down for future reference...
Forks are independent mechanical unit's that work together as one function. However they must be set exactly the same to perform correctly.
Every adjustment you do to one you must mirror with the other.
This is especially true when reassembling,
6 threads on this rod means 6 threads on the other, (so write this stuff down.
The valve, nut, washer, spacer, & washer, Just as they come out, reverse for reassembly.
(Mark, do you recognize the blue towels??)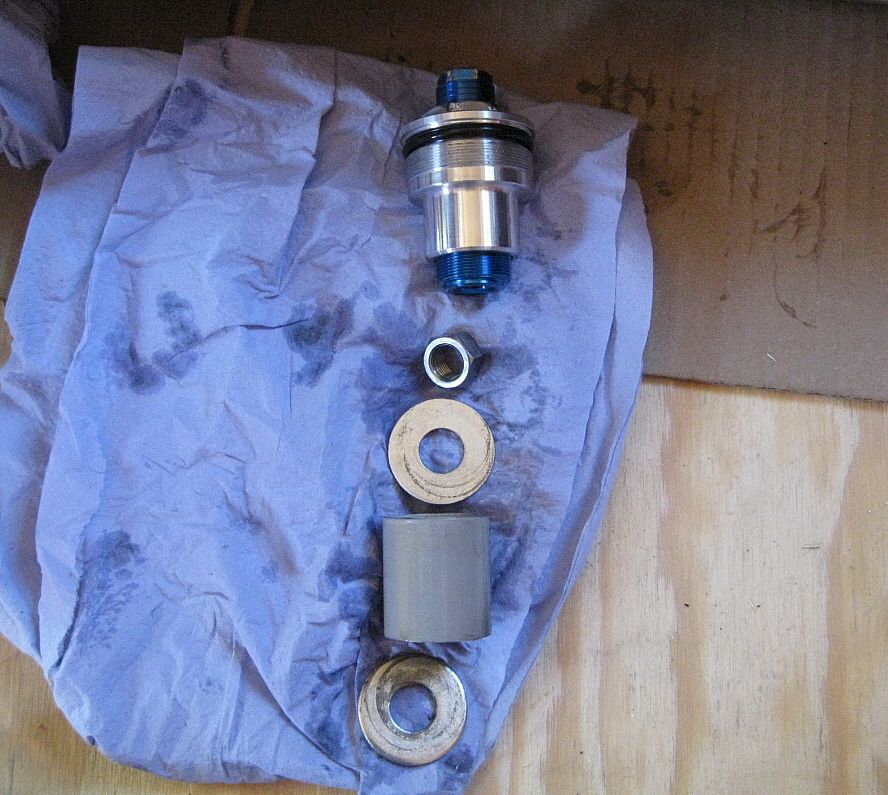 Tomorrow I'll show you what I got out of the forks. not pretty.