Discussion Starter
·
#1
·
Congratulations to our September Ride of the Month Winner:
e1_ZX-9r and his 2000 ZX9R!!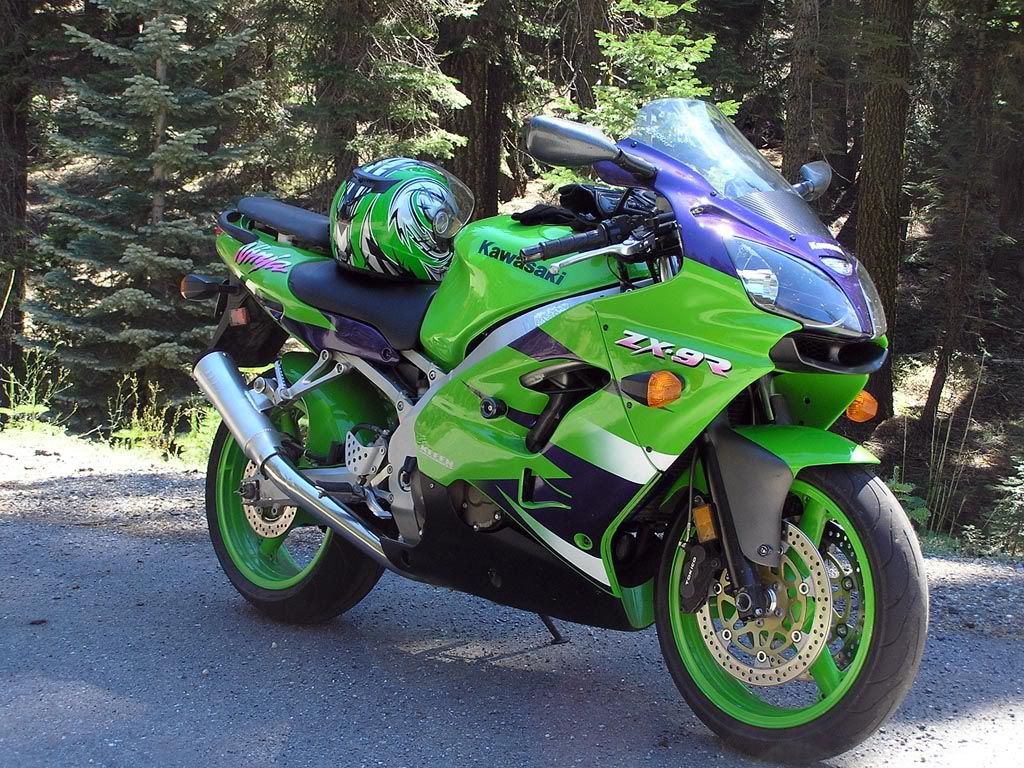 Introducing my battle worn Ninja ZX-9R war horse. I hope she represents her Kawasaki colors and heritage well.
I purchased her in July of 2008 as a project bike, though I was after a turn-key sport-touring bike. It took only a few short months for me to see how special a bike she was. In my first year of ownership I rode this bike more miles than I had all previously motorcycles owned. She's had the A group rider put distance on her in the canyons, the hyperbike show her its tail on the straights and been challenged by the touring bikes for range & comfort, but in each and every one of those instances where those bikes stayed on course, she humbled that A group rider when they slowed for one reason or another, unrelentingly chased down that hyper and touring bike, leaving them miles behind at the previous gas station or withering in her mirrors, out of gas or parked with an ailing rider in pain. Surely, they must think, that old bike can't go this far or be this quick or allow its rider to be this fresh, yet there it is, here it comes and there she goes. Representing.
2000 Kawasaki Ninja ZX-9R E1 (CA) specifications:
Odometer: 61,300 (54,600 of which are mine)
K&N air filter
SuperTrapp Aluminum Racing Series exhaust with nine diffusers
jetted, tuned and synchronized carbs the Factory Pro way
steel braided brake lines (front)
ZG ST shield
rear swingarm hugger
stock gearing & ignition
fuel capacity 5.019 U.S. gallons, typically 87 octane, sometimes 89.
MPG/MPT: avg 52+/260+ miles (U.S.)
highest observed top speed: 167 MPH (indicated - still accelerating)