Hey guys,
Just thought I'd share my $10 home depot fender eliminator:smile
Its quick and easy and you basically use a bracket from the original fender so it looks half way decent. All you need is a piece of angle aluminum 2" x 2" unfortunately i could only buy it in a 4' length or this would have been less than $10 to make. Anyway basically you will cut the aluminum to about 2 3/4" piece and drill 4 holes in it, thats it. Sorry for the crude directions hopefully you can figure it out from the pics. All Bolts were from the original fender assembly. I know its not the best but its very simple and does the job.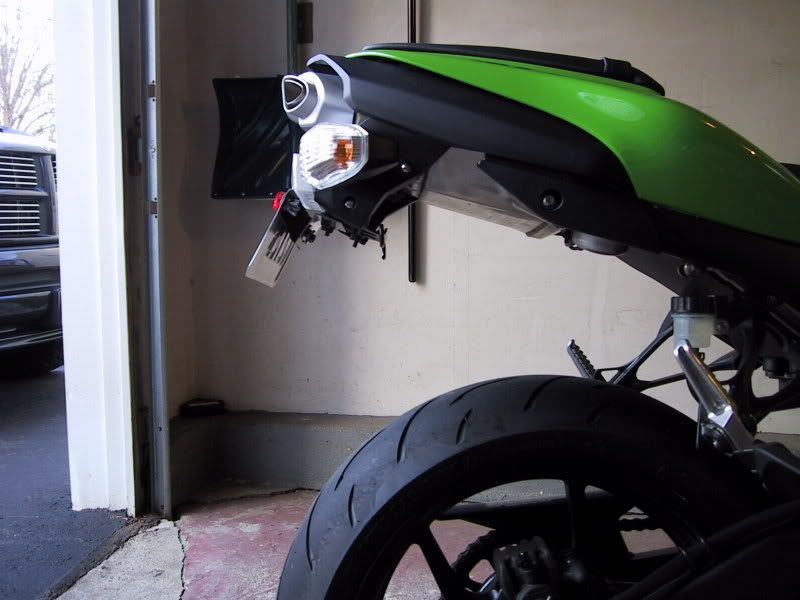 Black Bracket from factory fender
cut piece of aluminum (you'll need to drill 4 holes)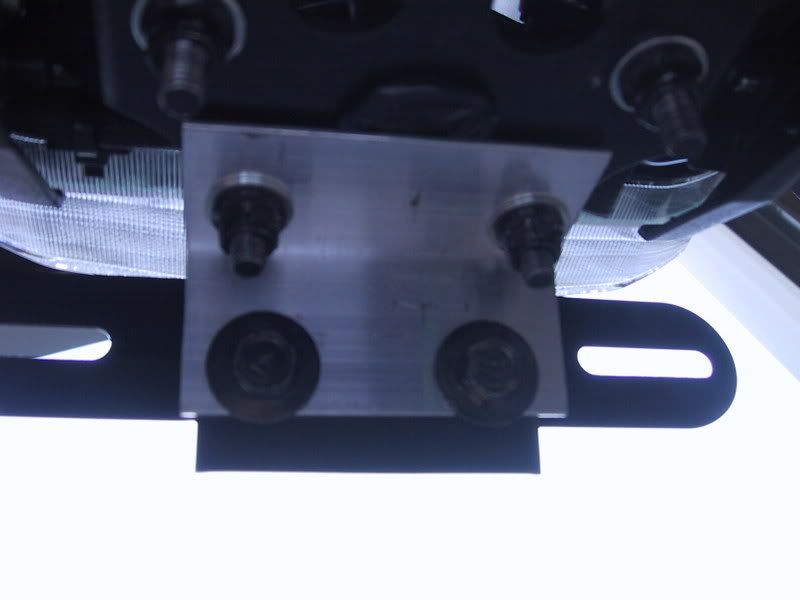 another shot of the aluminum bracket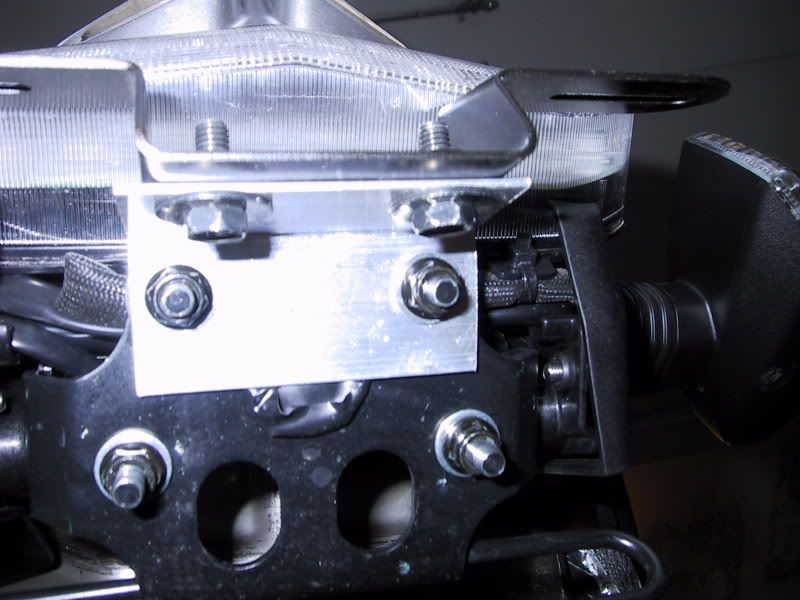 after the bracket was bolted on I just used a set of pliars to bend out the angel slightly so your plate is not straight up and down at a 90 degree angle
Like I said its not super fancy but does the job for $10. Oh one last thing...after i took the factory fender off I just wrapped the wire for the plate light with electrical tape to prevent any type of short and tucked it back up through the whole in the undertail bracket.