Breakfast with the gang....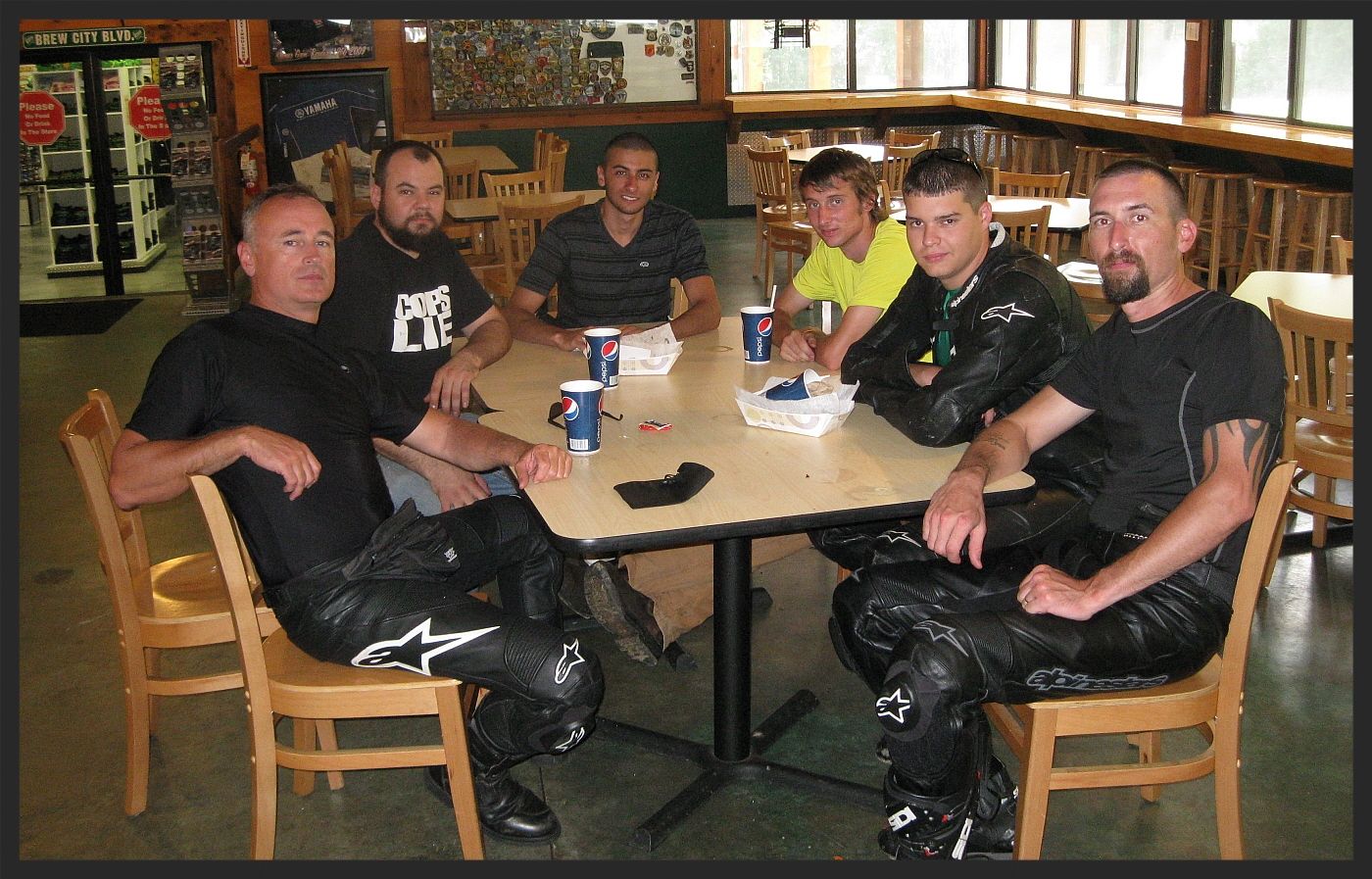 Orange puff & Orange cream....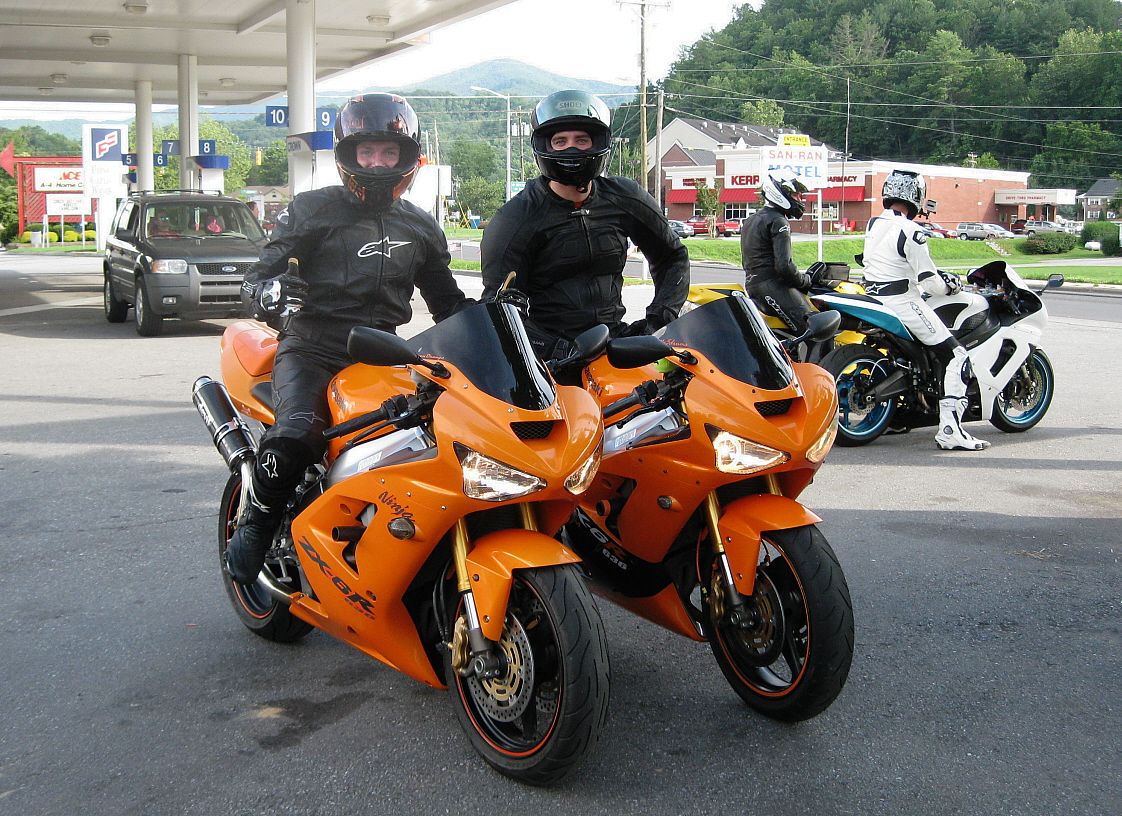 I thought this shot needed a caption..
so, from Sef... "No man I did not impregnate your daughter.. I ah..no sir! I would never do her in the bung-hole"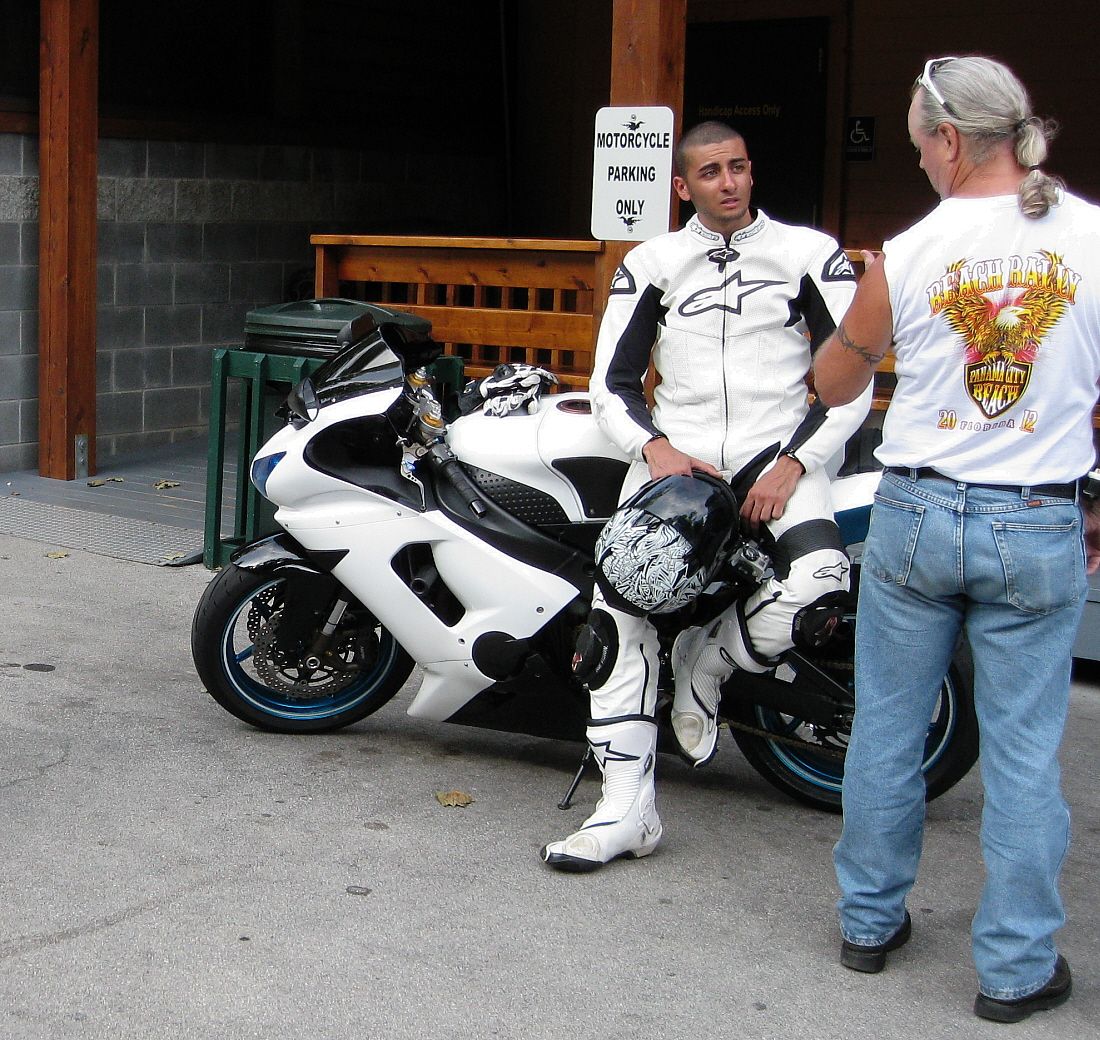 Say cheeze...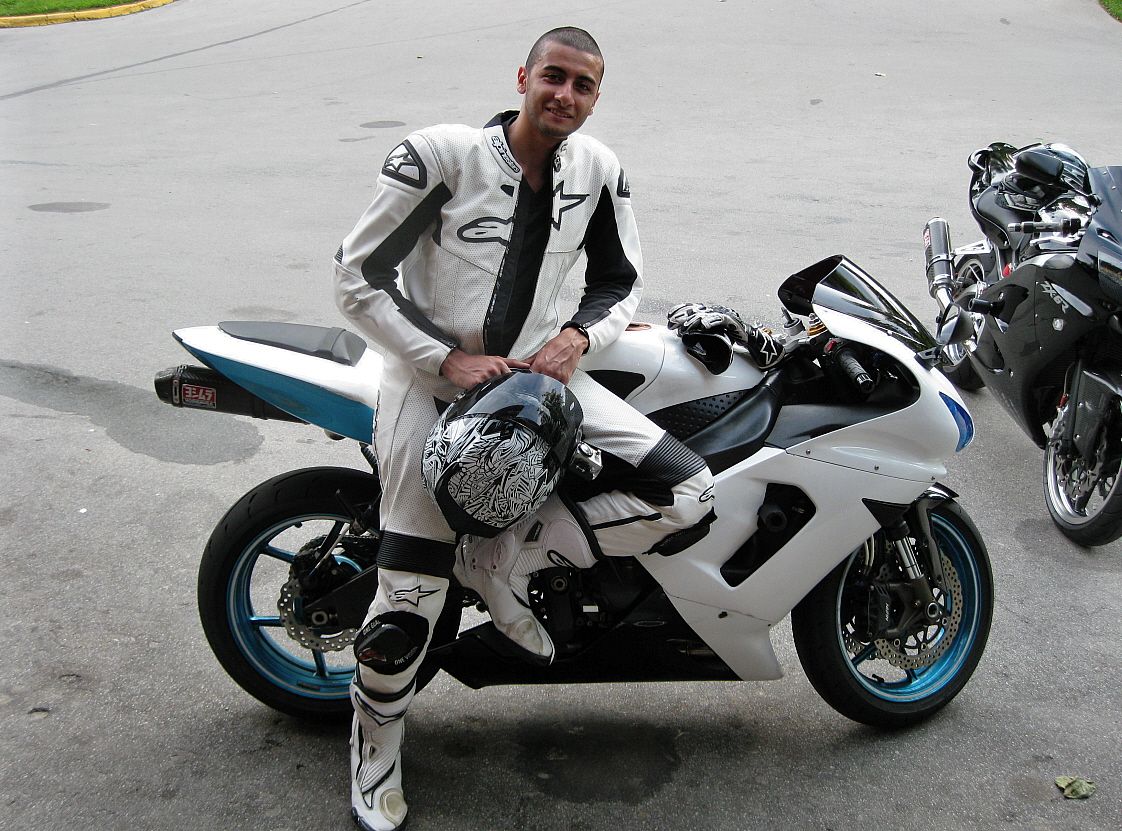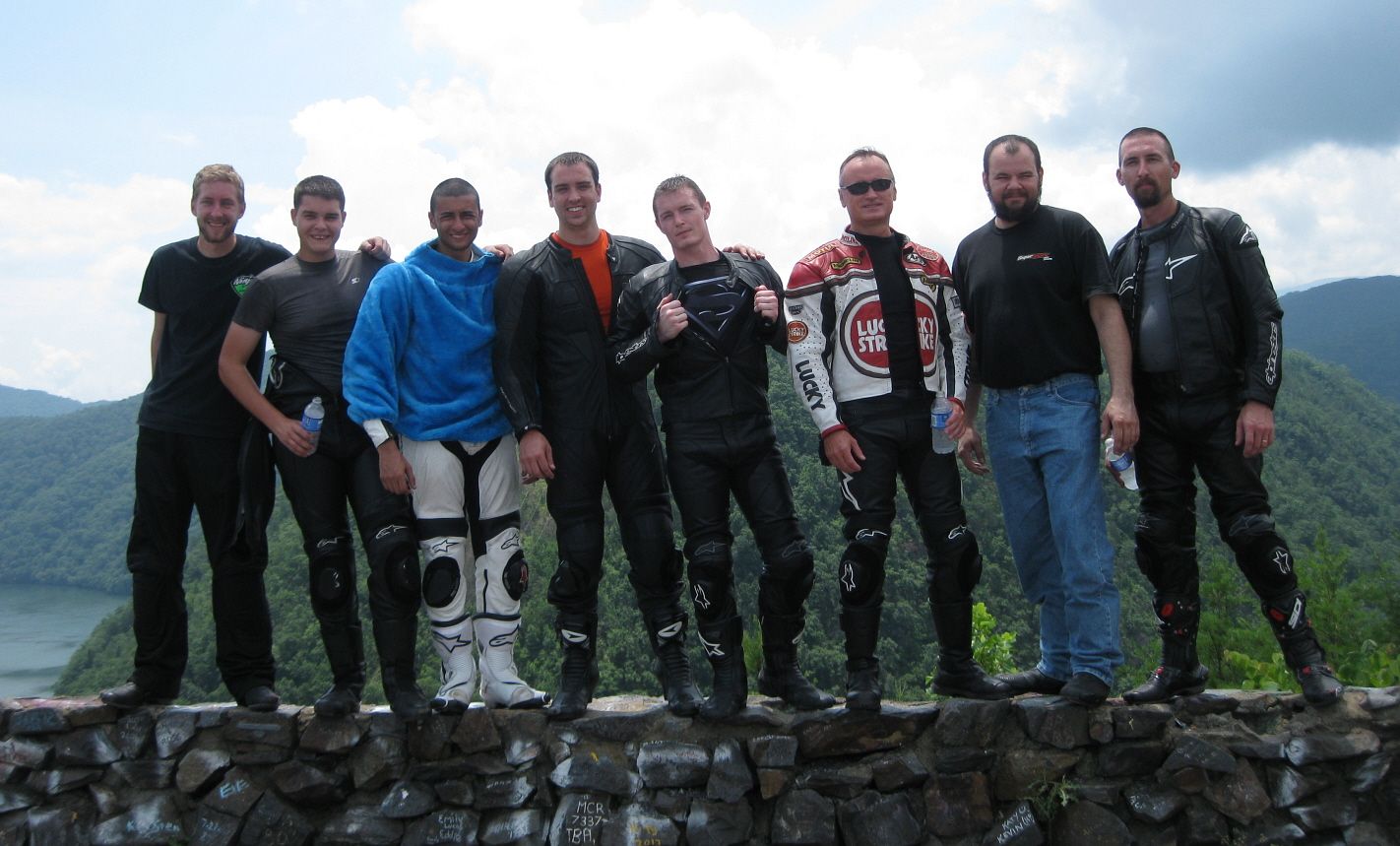 David puts on a show for the cameraman, We watch...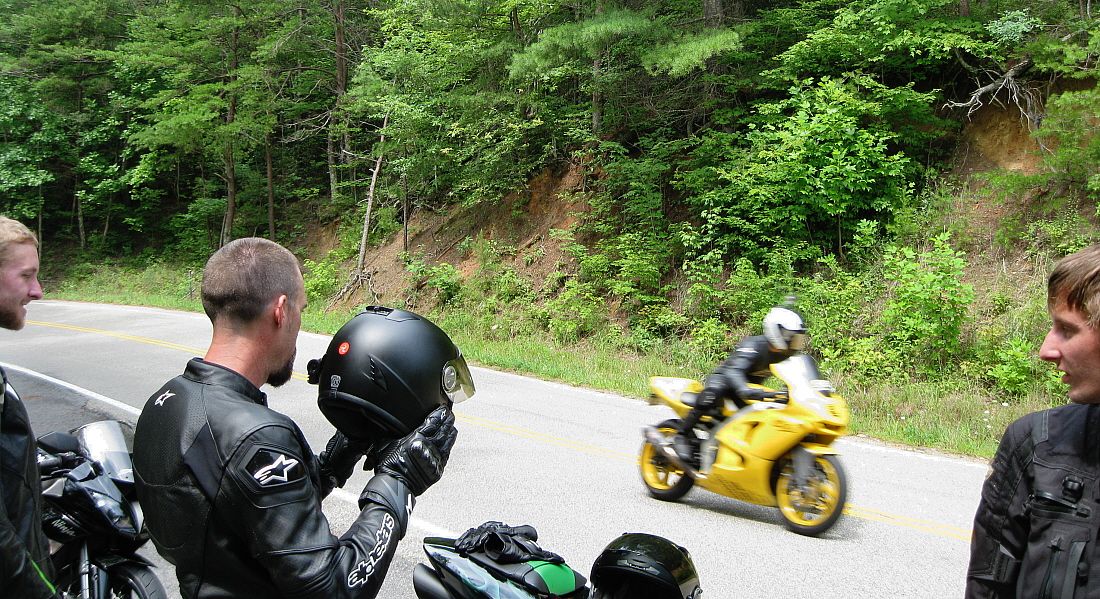 ZXnasty, showing off...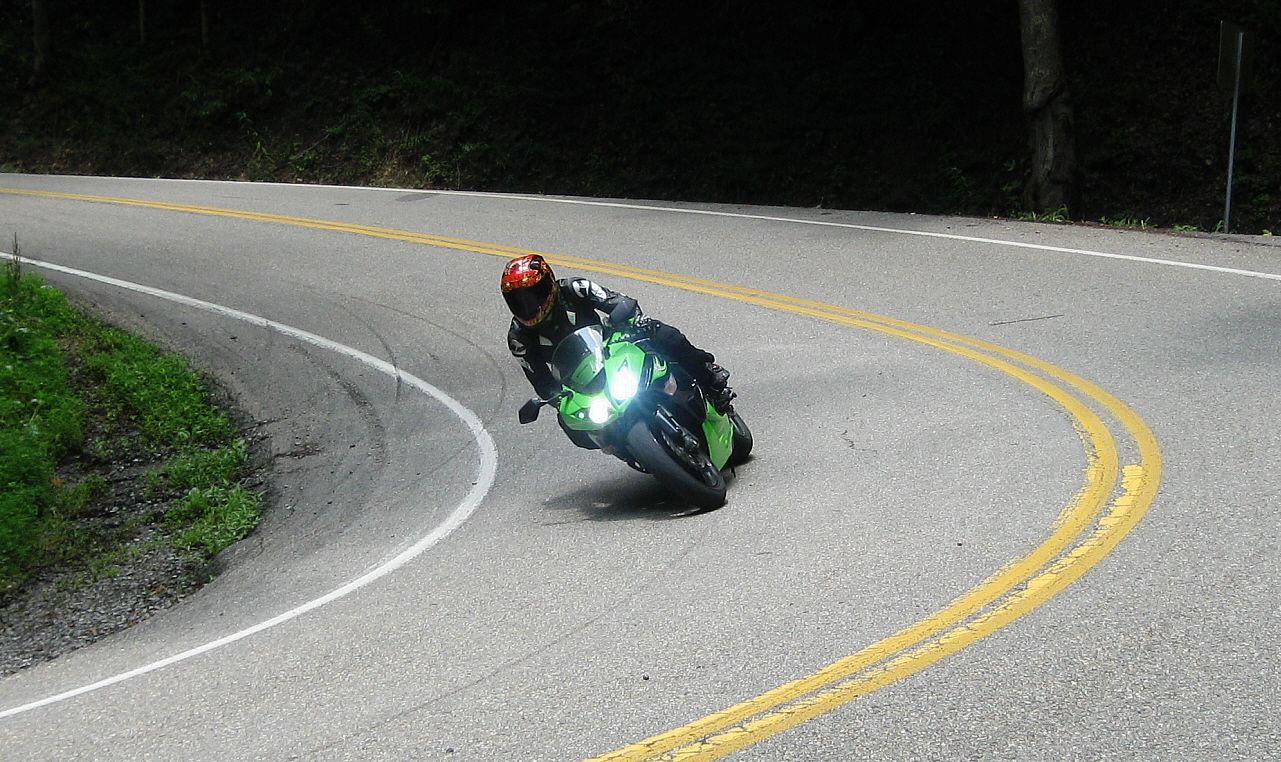 Nasty & Blazen....
Farmer documents the cookie monsters visit to the Dragon....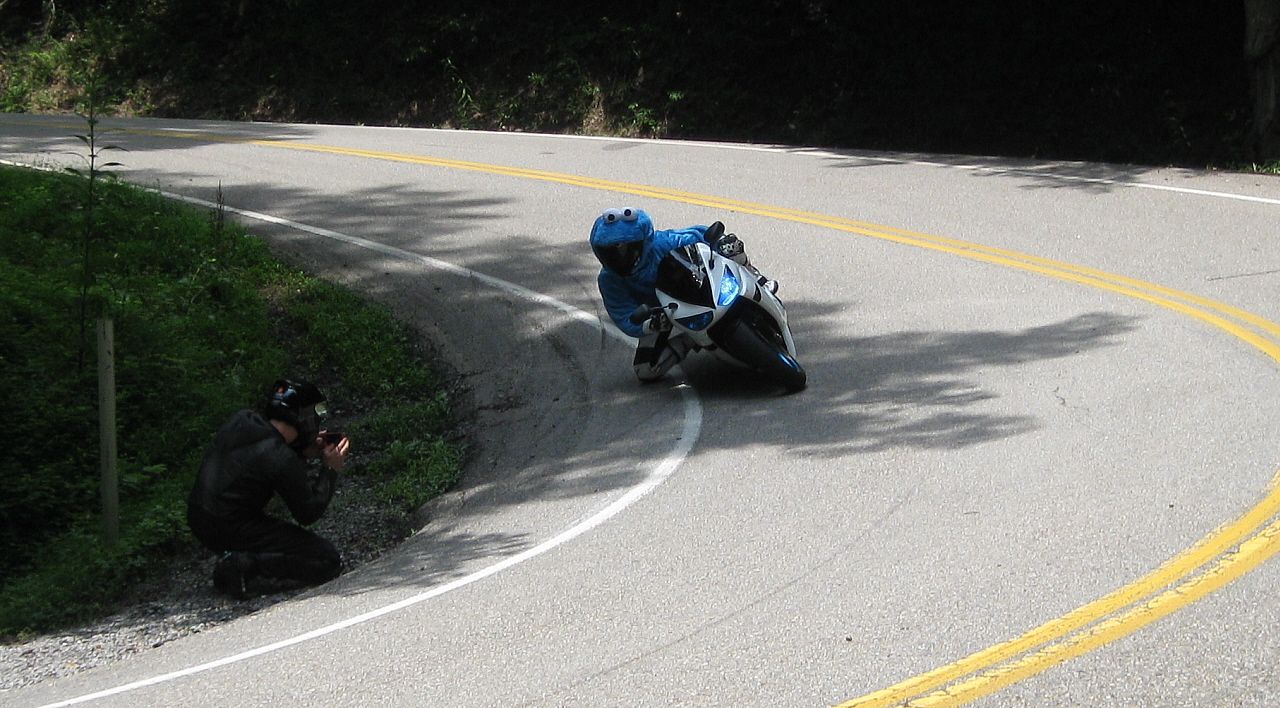 (But I got the best shot) Sef, looks like that knee is on the inside of the white, Just a bit.
I decide to give Metzler tires a try...
The elephant was faster than the Bee...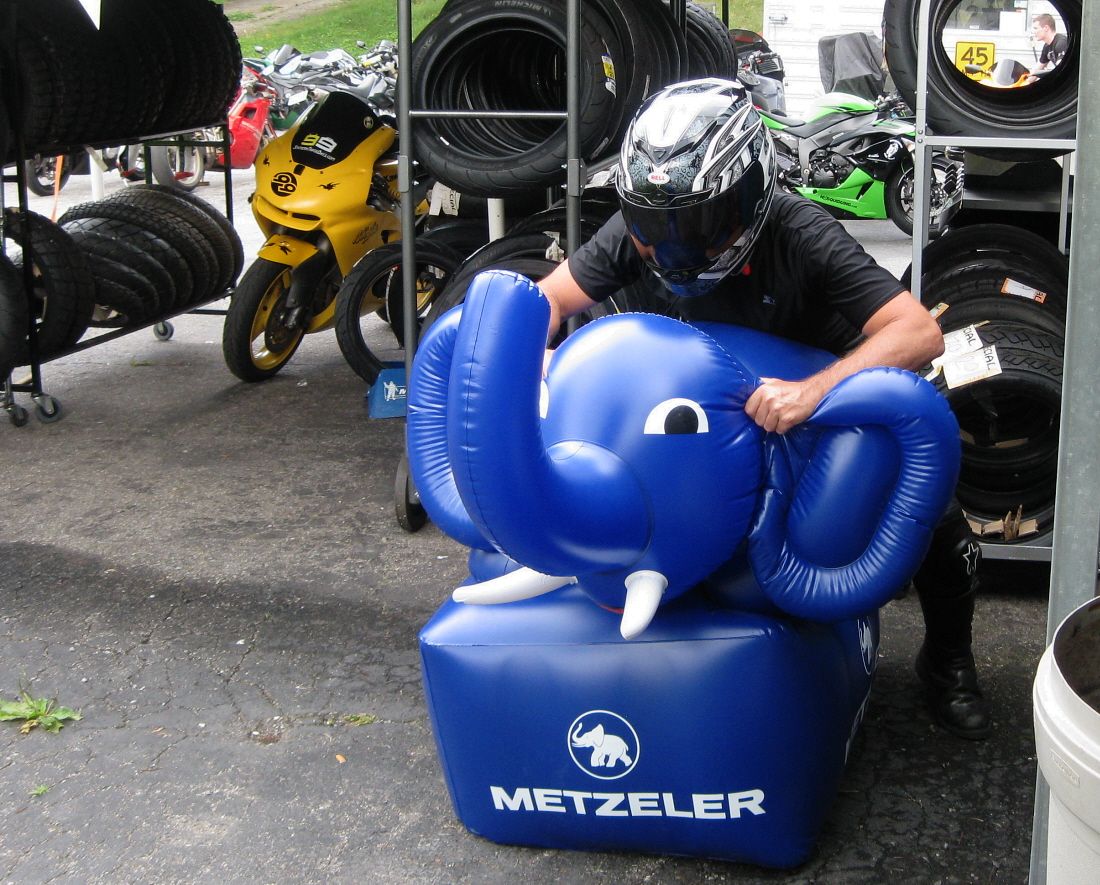 Farmer refueling the Elaphont...
The 2nd time Beard's bike lost all its coolant...
This thing is fun to ride & cool as hell...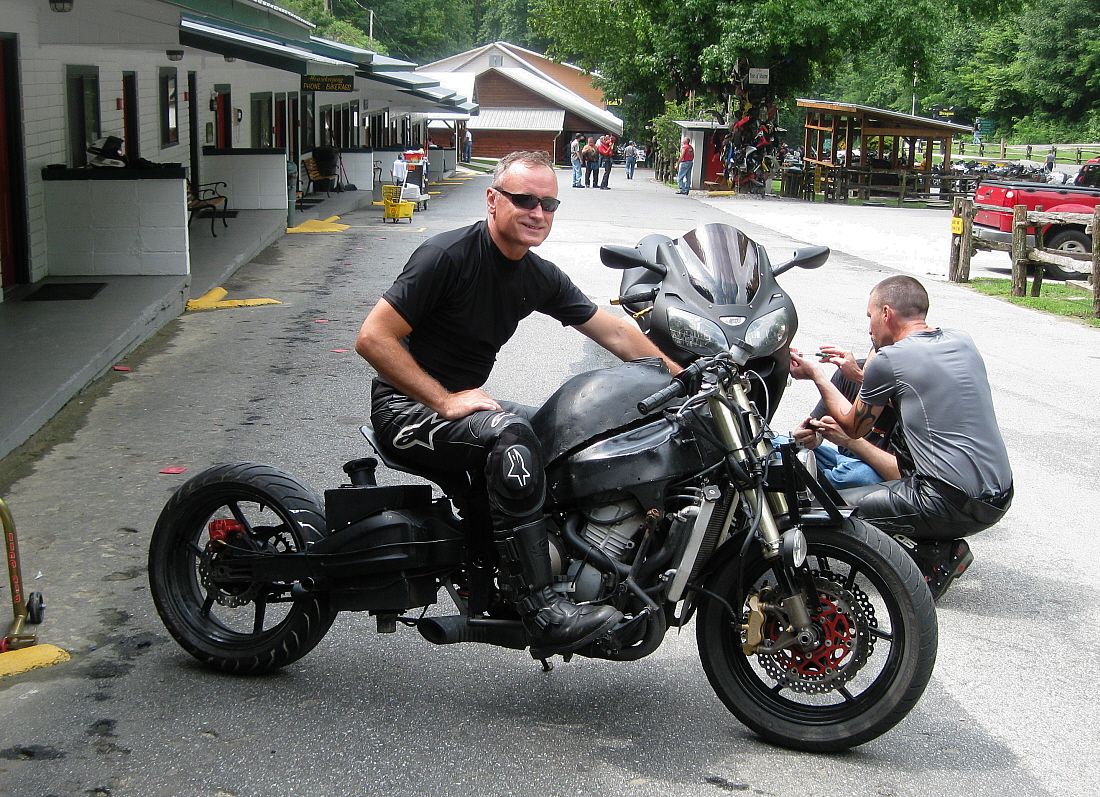 Nearing the end of the first full day...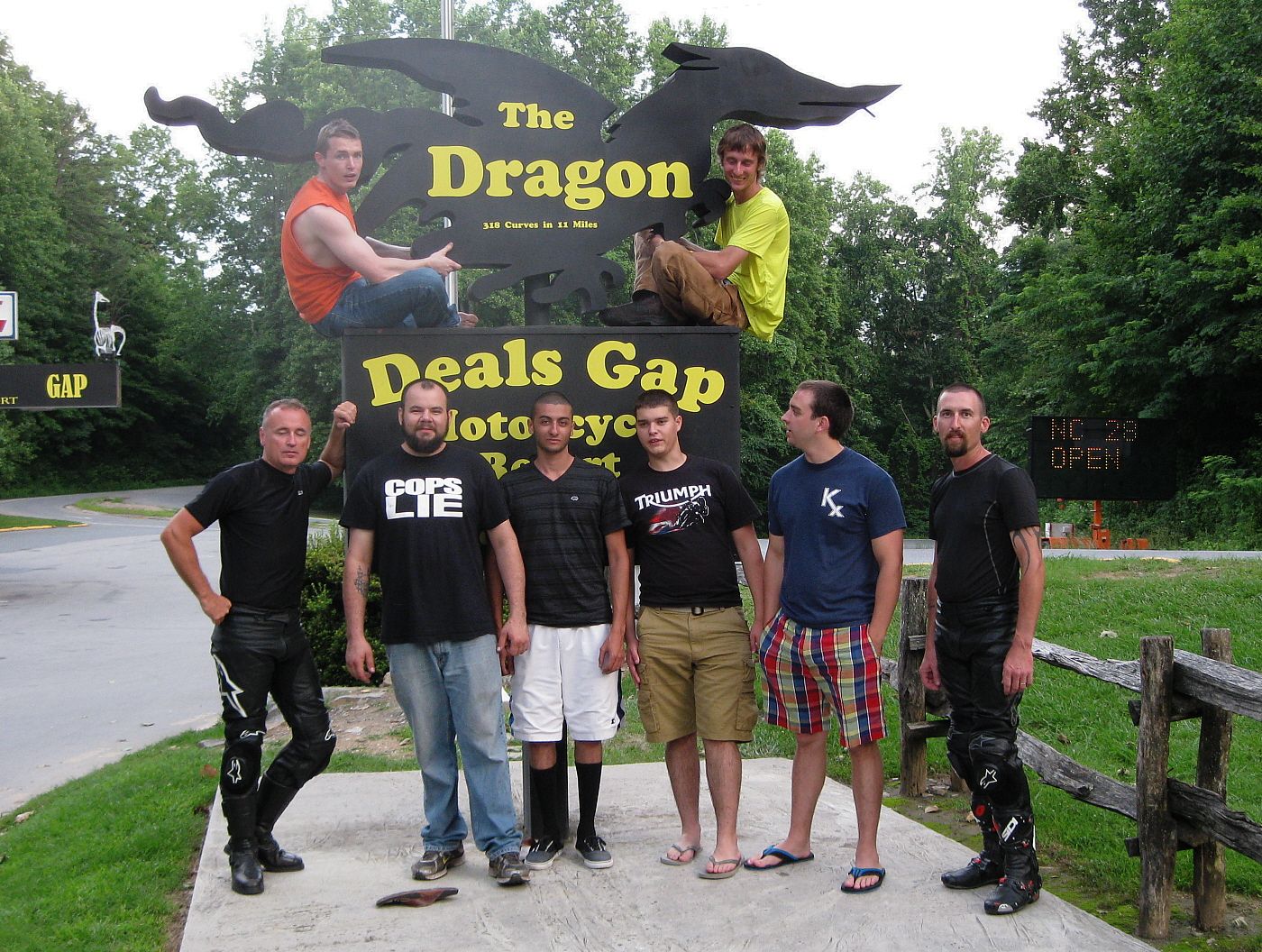 "The Beard"...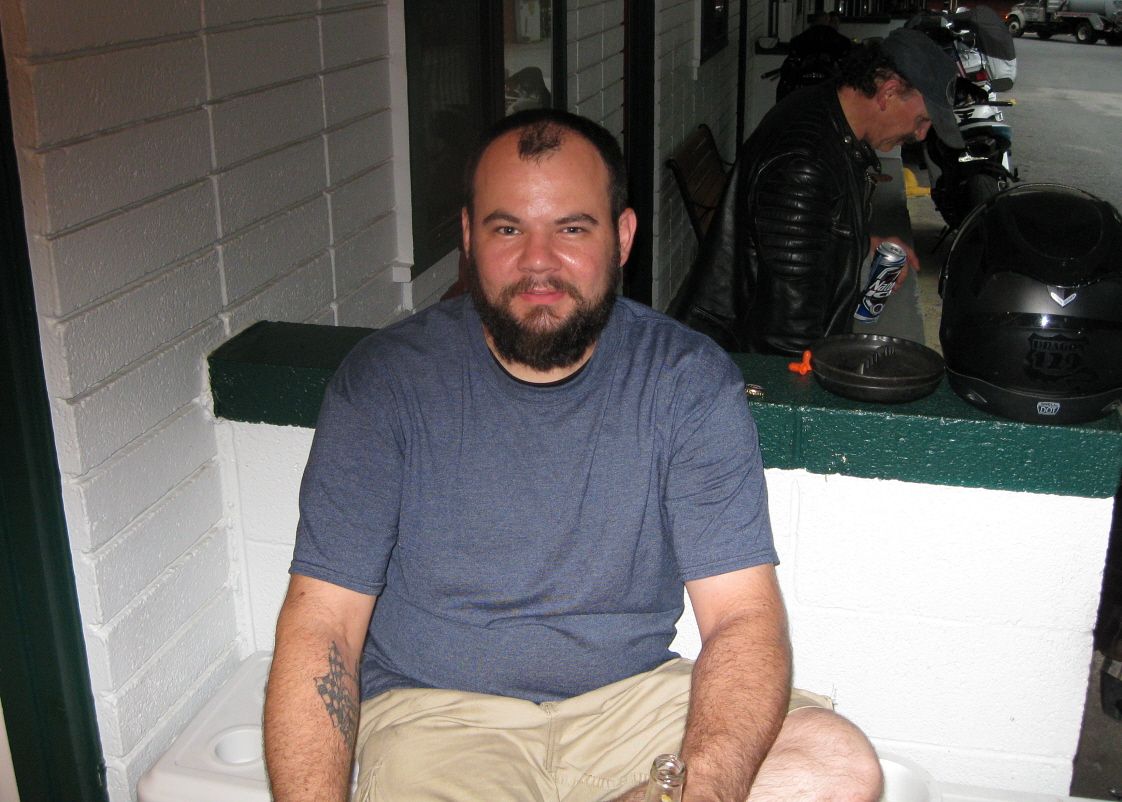 Sef's other end, & a new friend too...