I love the clean green look of this bike (I am sure you are all familiar with it):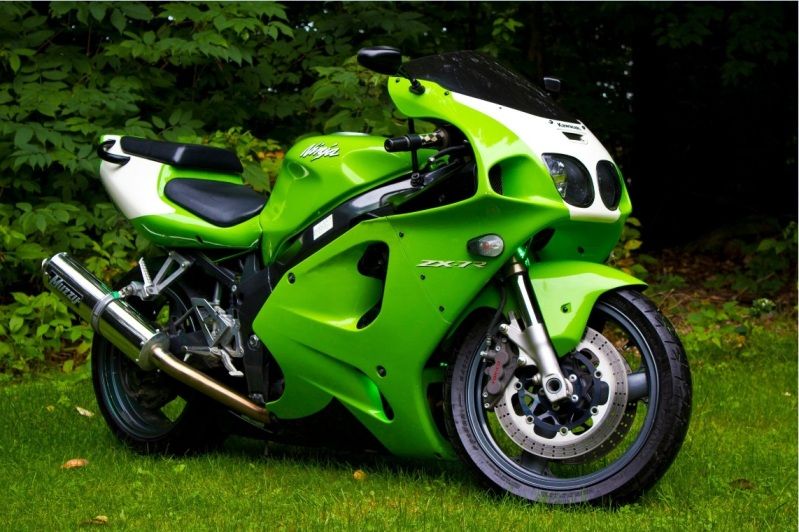 This is my bike (Pic taken on a very cloudy day):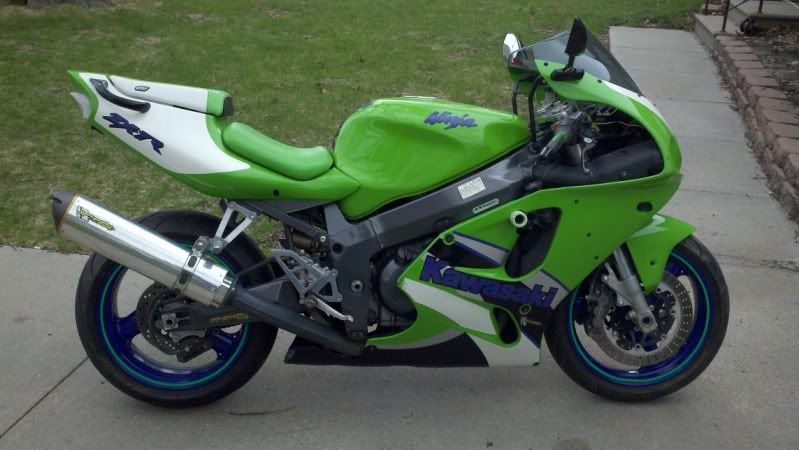 I am thinking about trying to remove most of the decal work. I think there is just a little too much purple on my motorcycle. My friends think it's unique and I should leave it alone. My biggest concern is that the green plastic under the decals would be a different shade of green since it has been covered up for 12 years! My 2 questions are these:
1. Should I be worried about faded color?
2. Should I remove most of the decals (probably just leaving the purple
Ninja
on the tank) or should I leave it the way it is?