This is my 04 636. Have a bit of a story behind her. My dad bought the bike back in 2011 from a guy that was in the military and just didn't have time for it. The bike looked like it had just rolled off the showroom floor with 10,500 miles. It was bone stock at the time. As soon as we got it home we stripped the bike down and started buying parts. The bike actually sat for 2 years in my garage as we did the build, with the occasional trailer trip to shops here and there when things needed to be done that I myself couldn't do. I did 90% of the work myself as my dad isn't very mechanically inclined, I also funded a lot of the parts. There were quite a few little hiccups along the way as always, but it all came together in the end. Our vision for the bike was to make it a track inspired street bike, and although there is still plenty I'm going to do, I think we captured the look we were shooting for. Long story short, when my dad got on the bike after the build, it scared him and he sold it to me...selling it to anybody else I didn't allow as an option lol. So here she is guys, hope you like it.
Mods:
Custom painted fairing kit (tank designed by me and painted seperately)
Gold D.I.D 520 chain
Anodized Red Driven rear sprocket
Driven front sprocket
Anodized Red Driven D-3 grips
Red/green Spiegler braided brake lines
Power commander 3 w/ pro tune
Flashed ECU
Wiseco Piston kit 68mm bore
Factory pro velocity stacks
Factory pro Evo 7 shift star kit
Factory pro ignition advancer
YoyoDyne slipper clutch
All air box mods
BMC air filter
K&N oil filter
EBC double H brake pads
D&D exhaust w/ cat delete
Ballistic lightweight race battery
Rear seat cowl
LED smoked rear taillight w/ integrated blinkers
Proton flush mount blinkers
Fender eliminator
OEM style carbon fiber mirrors
Black aftermarket foot pegs
Lockhart Phillips red anodized full fairing bolt kit
Double bubble windscreen
Progrip carbon fiber tank protector
Black frame sliders
Black bar ends
I run Michelin Pilot Power 3's and love them. I also run water wetter coolant and Motul race oil (the green stuff).
Then of course there is all of the vinyls which I put on myself and the wheel stripes. I had some vinyls custom made with my last name, the number 3 and the American flag.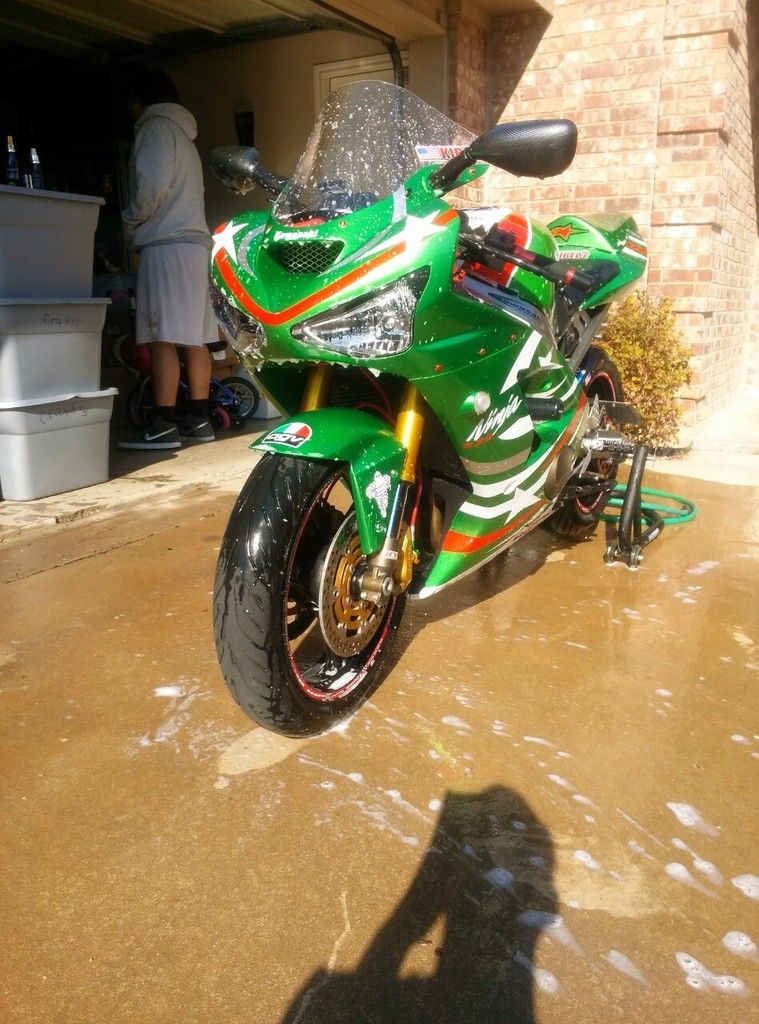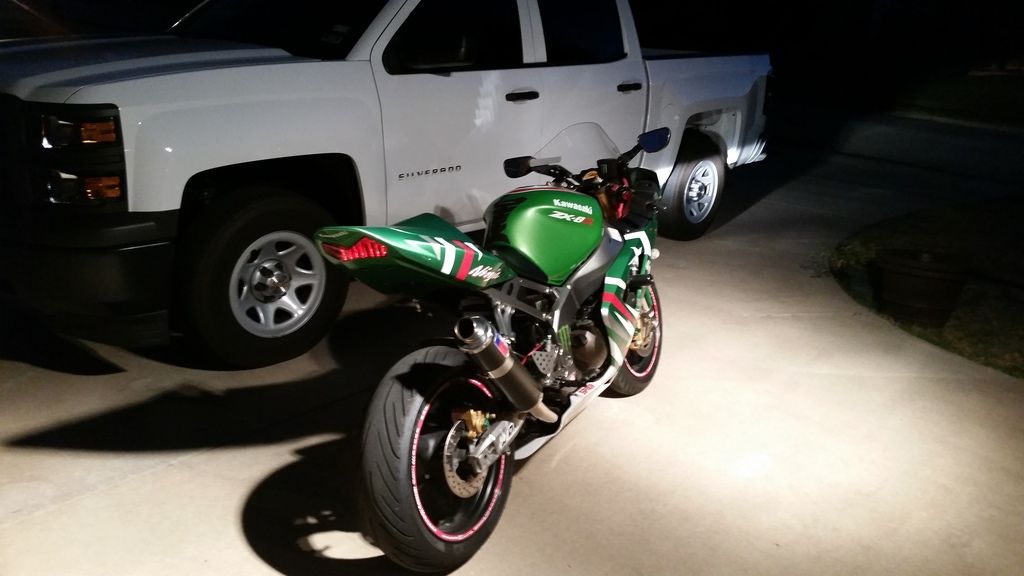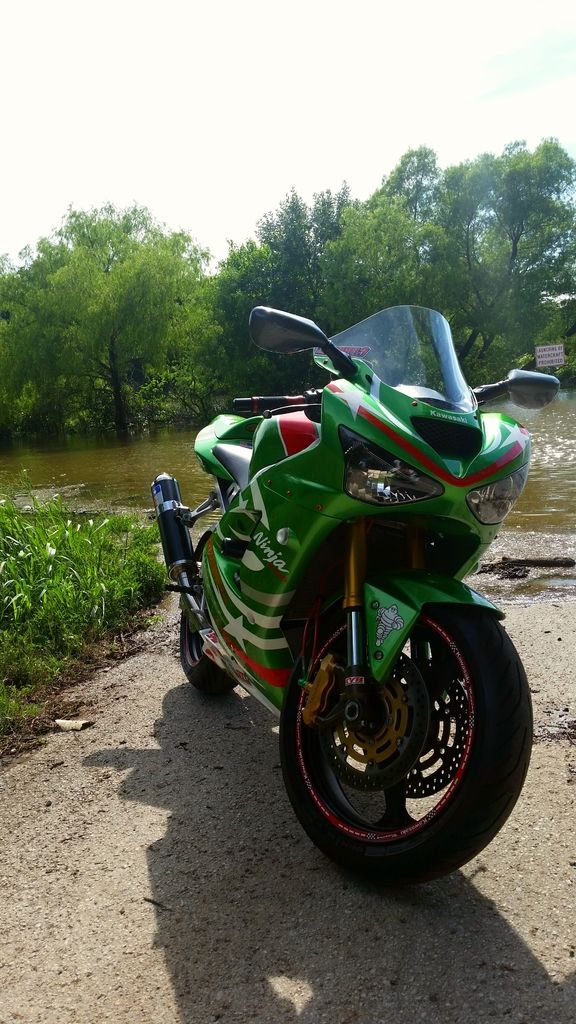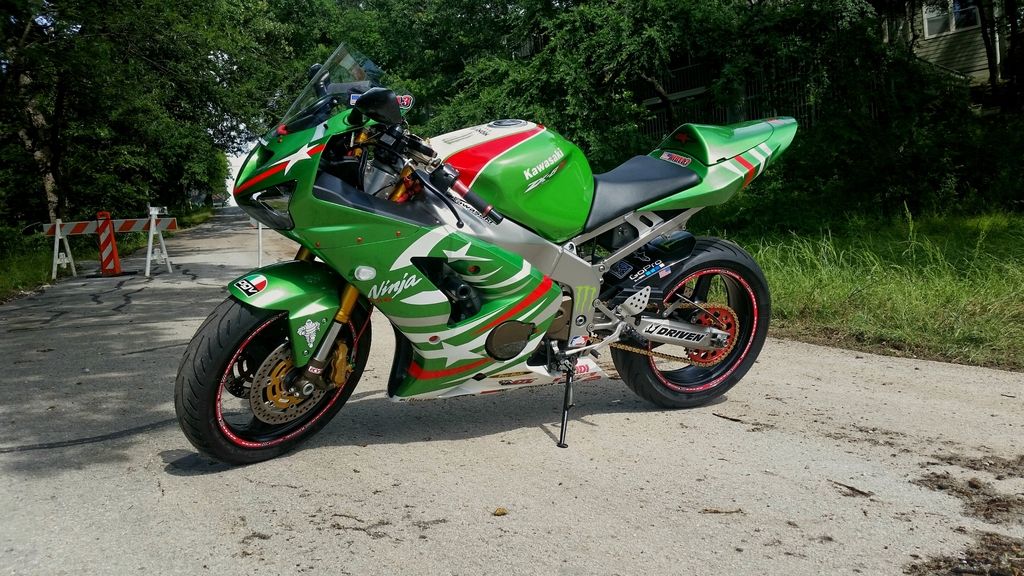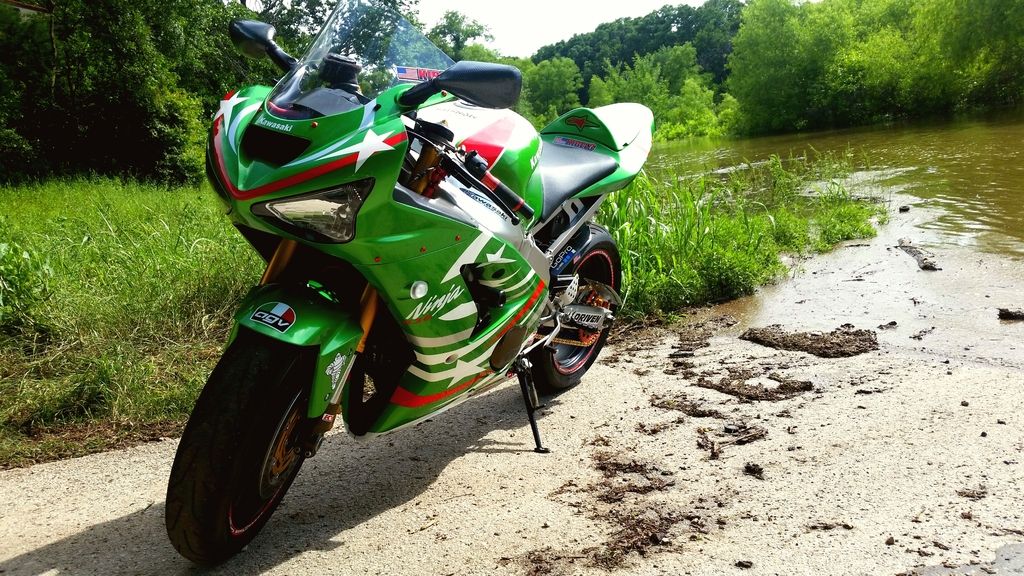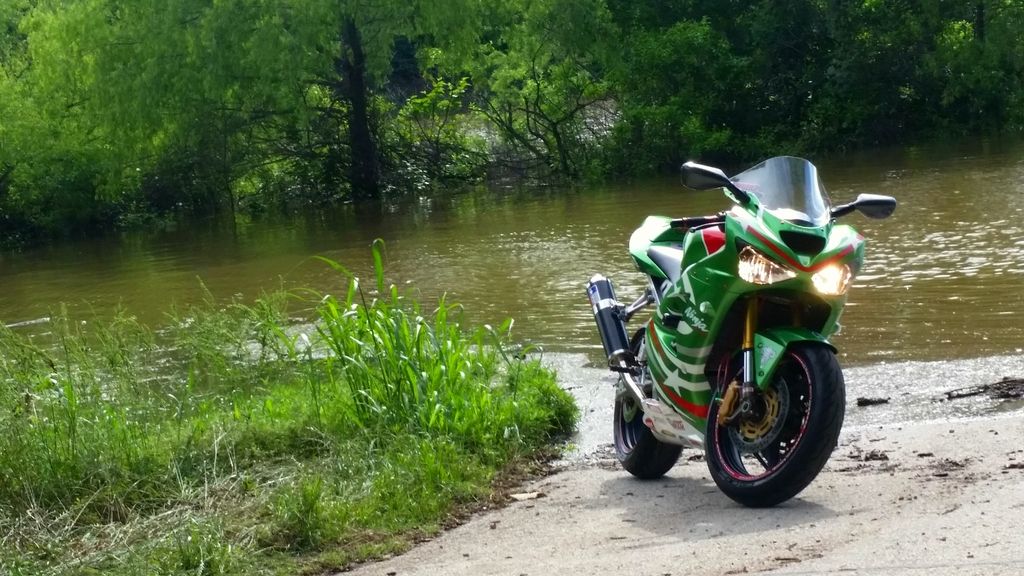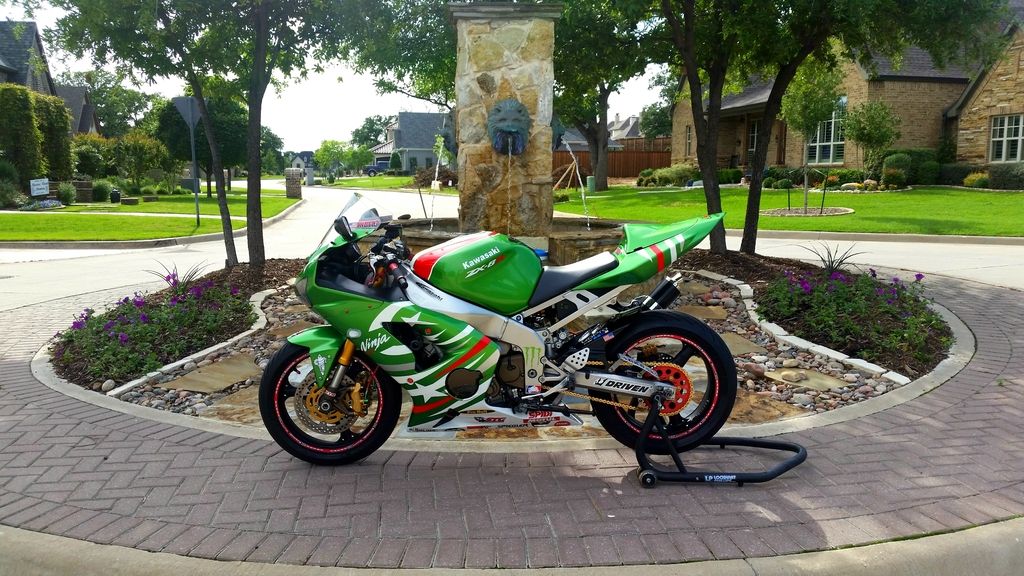 http://i292.photobucket.com/albums/mm26/ninjapics333/2015-05-11%2017.59.20_zpskx9zsifr.jpg[/IMG
[/URL]

[URL=http://s292.photobucket.com/user/ninjapics333/media/2015-05-11%2018.00.37_zpslvxccg8o.jpg.html][IMG]http://i292.photobucket.com/albums/mm26/ninjapics333/2015-05-11%2018.00.37_zpslvxccg8o.jpg