Year: 2007
Model: ZX6R
Eng size: 600CC
Pipes: Yosh Slip-on and removed the CAT
Seat: Stock Seat
Wheels: Michelon 2CT's (3,000 miles)
Accessories: Jumper Mod, BMC Filter, D.I.D Chain, SuperLite Sprockets -1/+2, Yosh Exhaust without CAT, Racing Rear Seat Cowl, AMSOIL Oil & Filter, Wave Rotors Front/Rear, Smog Block Off Plates, ZX Bar Ends, New Battery, Zero Gravity Dark Double Bubble (Removed Sticker), Clear Alternatives Smoked Integrated Taillight, Removed Ninja/ZX6R Stickers, & I have custom side turn signals that are by the rear seat.
I love the stock look on this year and I don't want to do too much that takes away from this. I keep her clean, garage kept, and I have been just doing small mods that make the black accent come out a little more.
Thanks for viewing and if you like the all black clean look, please vote for "Darkness."
Enjoy!!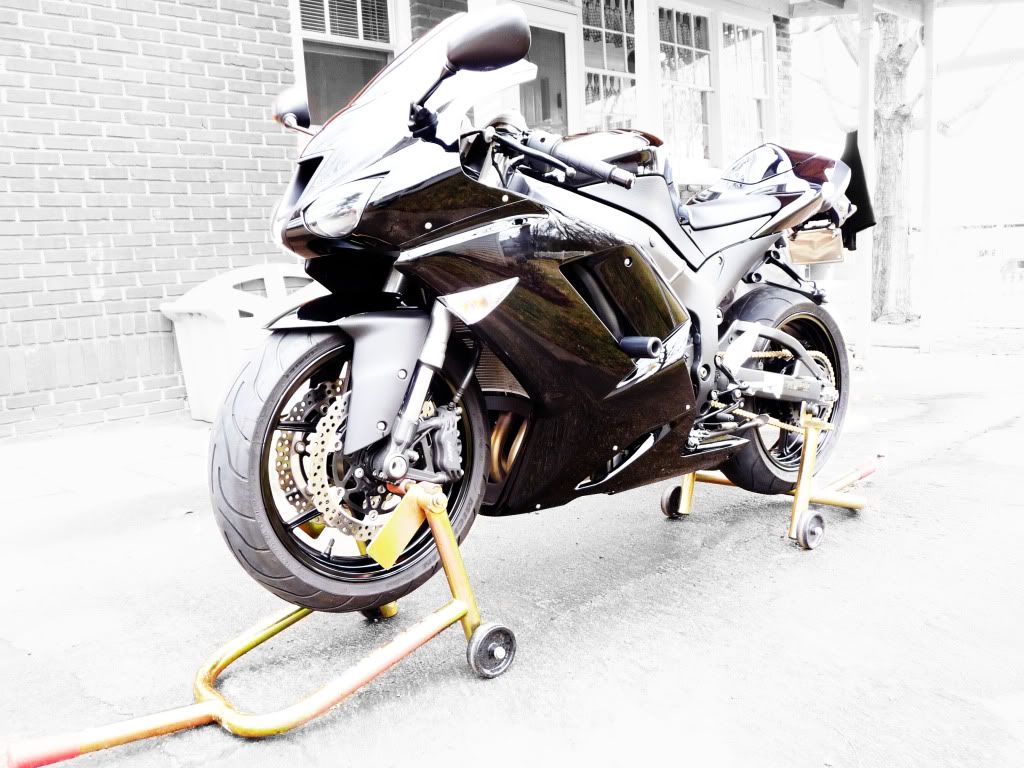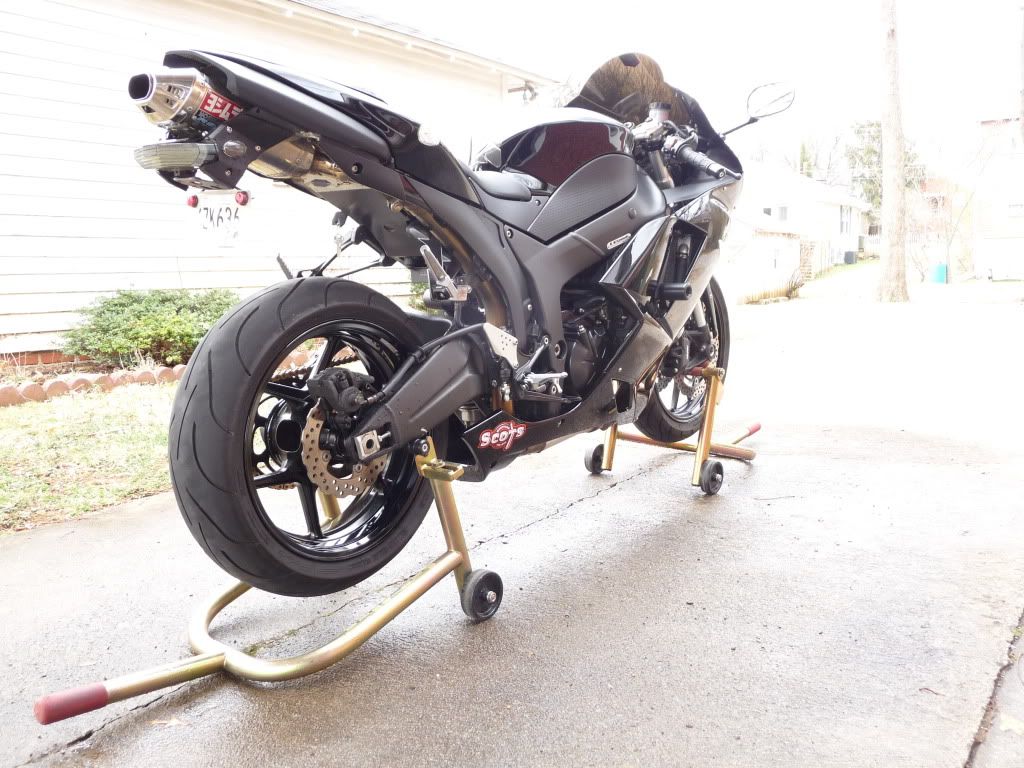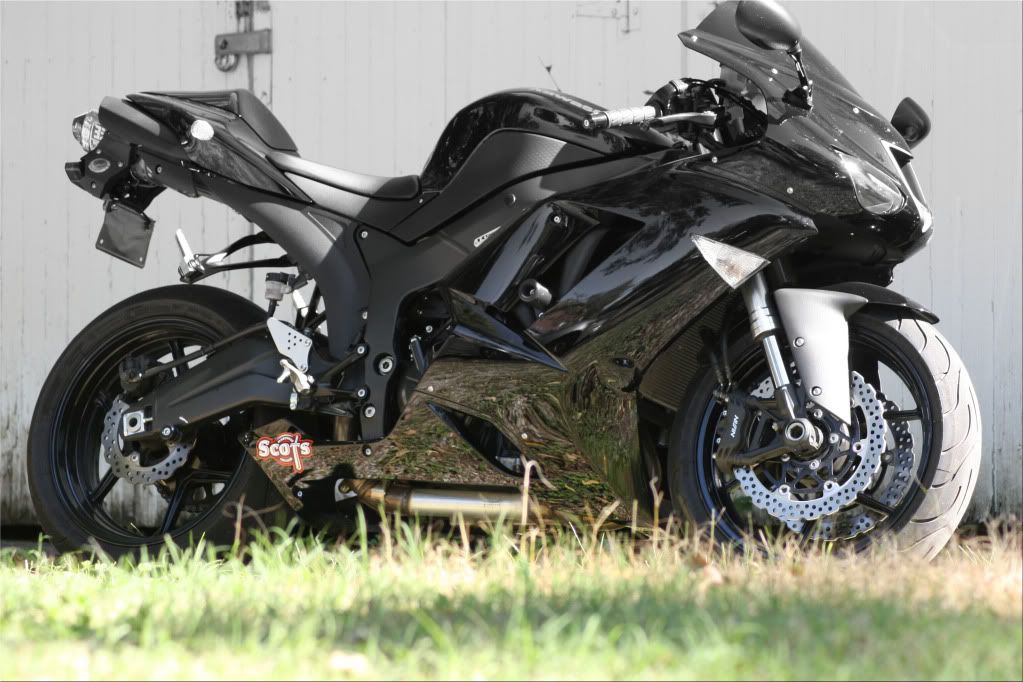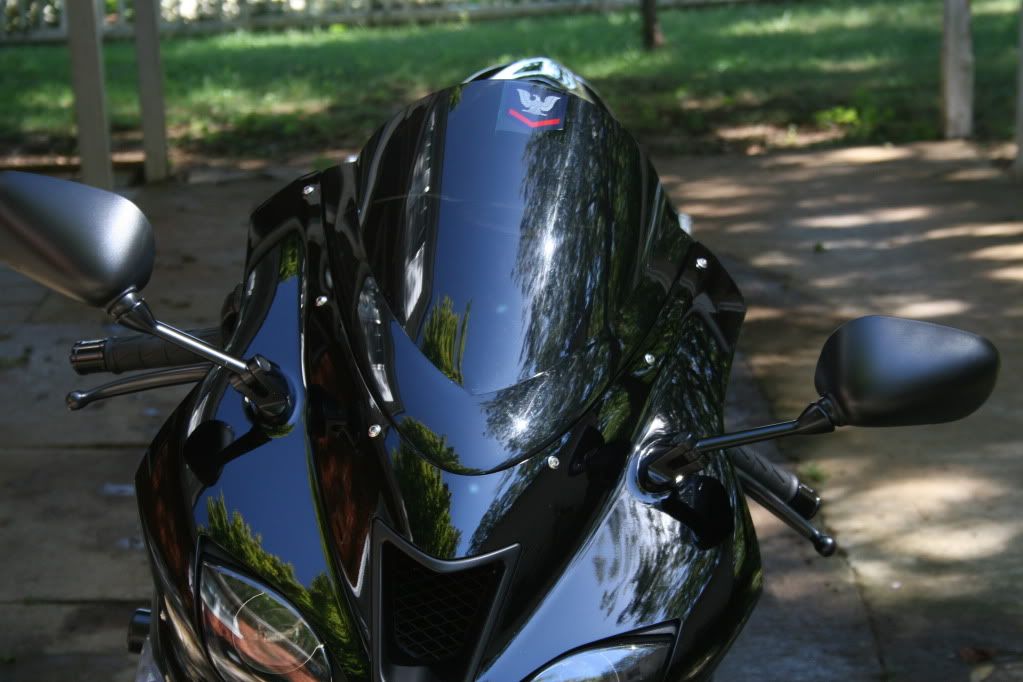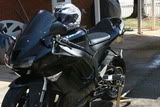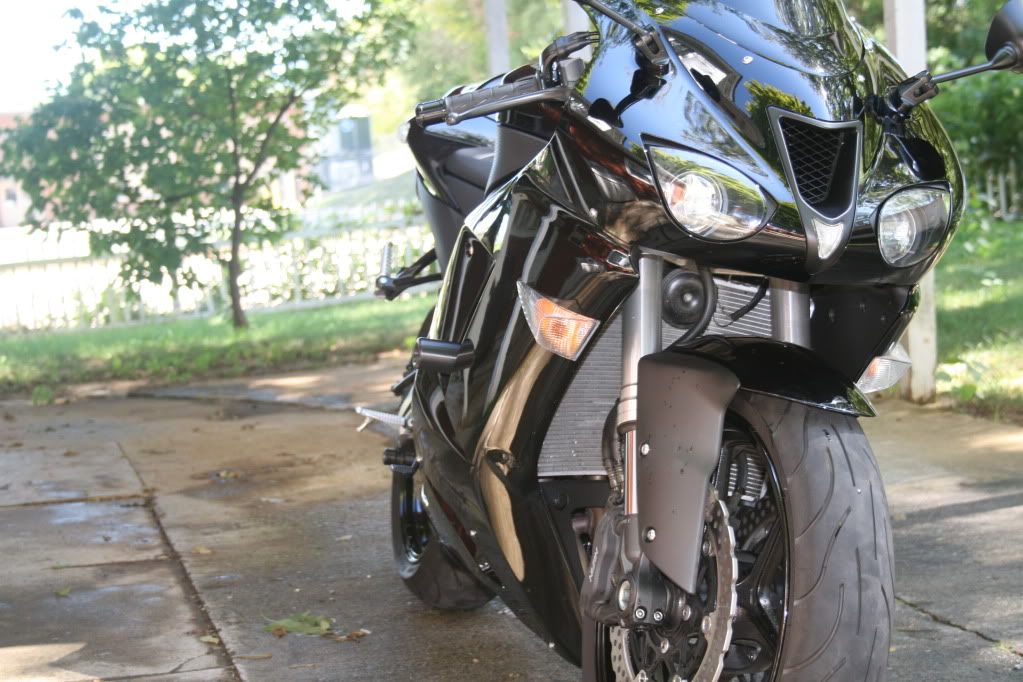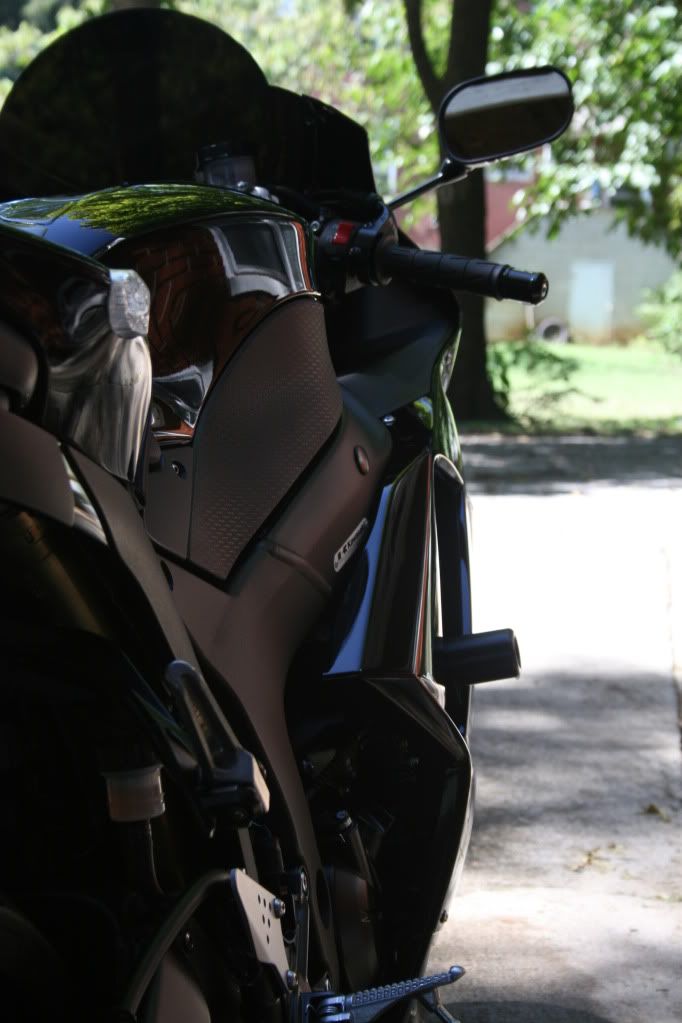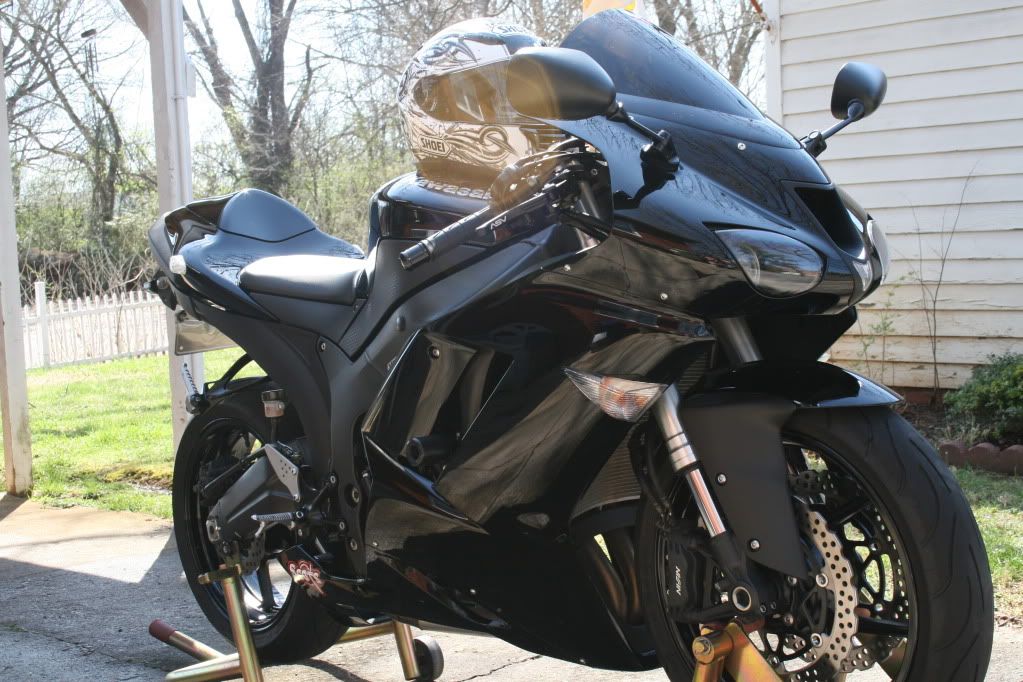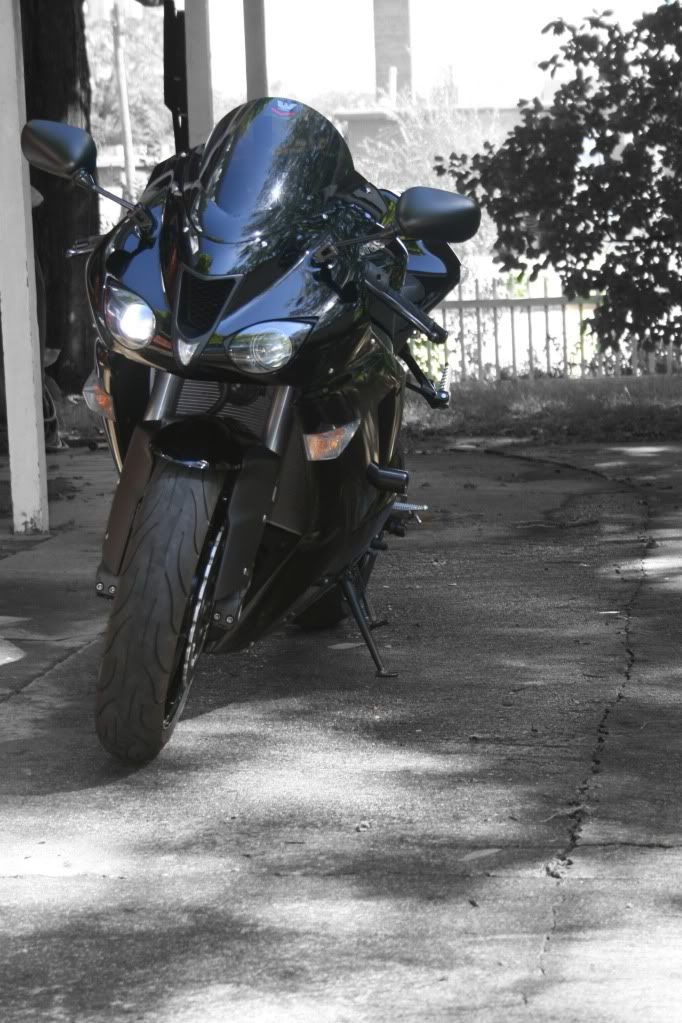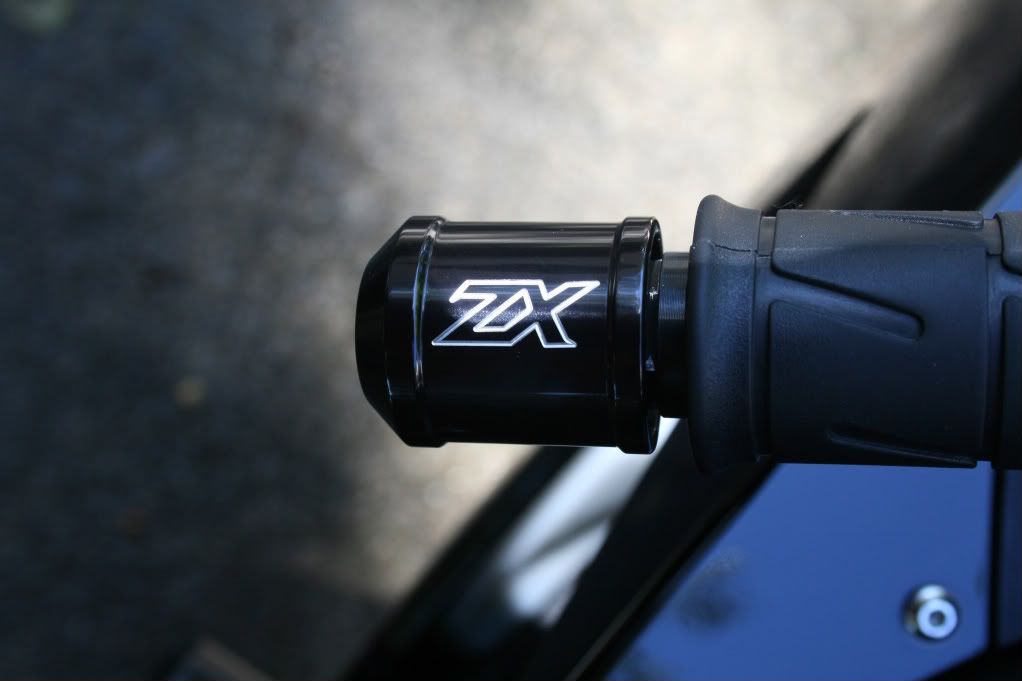 I just added the ASV C5 Levers:
And the story: I rode a Ninja 250 for about two years and loved the Kawi family and their machines so I wanted to upgrade through them. I looked for about 4-5 months and found my current bike. The nickname for her is "Darkness." This is because a buddy and me were at Arby's and the employee their couldn't see my bike but could see his R1. So, the name stuck and here we are today. I bought her back in April with 3,4XX miles for $5,500 and I currently have around 8,0XX.