Discussion Starter
·
#1
·
Bought her less than a month ago.
09 650R, 4793 miles...paid $2600. When I got her, both mirrors were broke off, but luckily, the mirrors off my 09 zx6 fit with a washer. Very minimal damage. There was a small radiator leak, but I got that fixed. Just had to bend the inlet hose from the water pump a little bit more back to round, threw on some gasket maker and no more leaking
I don't have many upgrades planned for it. I'll get the hole in the fairing fixed eventually...if I don't find one to replace it with. I'm going to make a fender eliminator. I took my alarm off the track bike and will eventually transfer it over to this one. I hooked up my garage door opener to the new bike already.
I'll probably get aftermarket rear sets since you can't do GP with the stock stuff. I don't like having to switch when I get on the track. Other than that, I'll pick up SS lines, clip on's (these are insanely high) and an exhaust if I can find one for cheap...maybe get the levers powder coated black and that'll be it.
Pictures!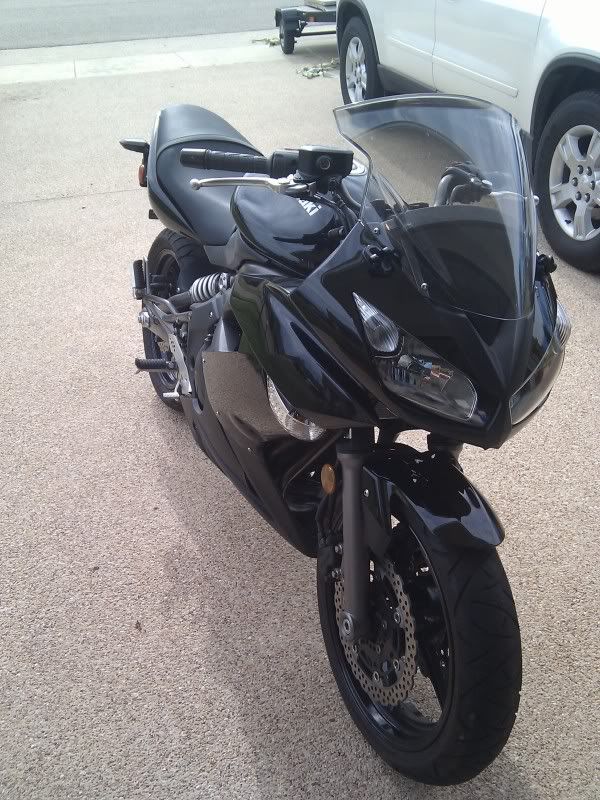 Damage:
Full shot: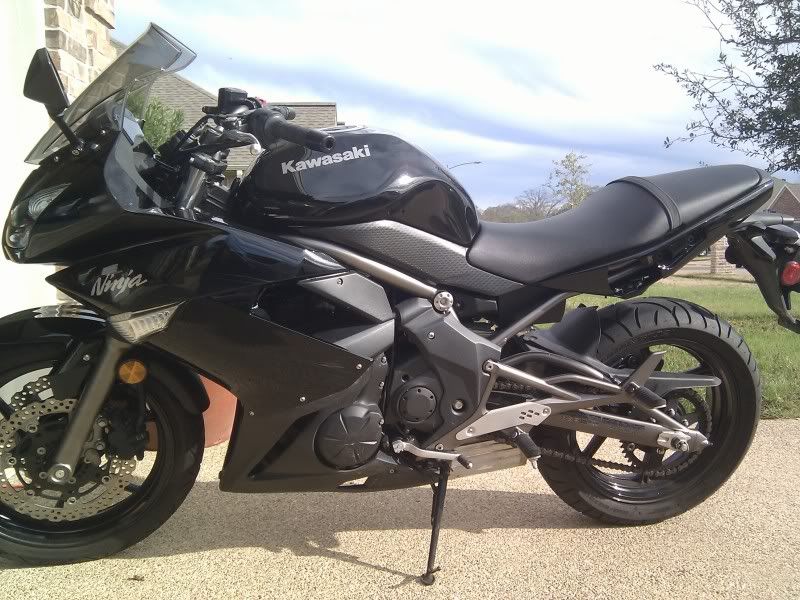 Close up of front fairing: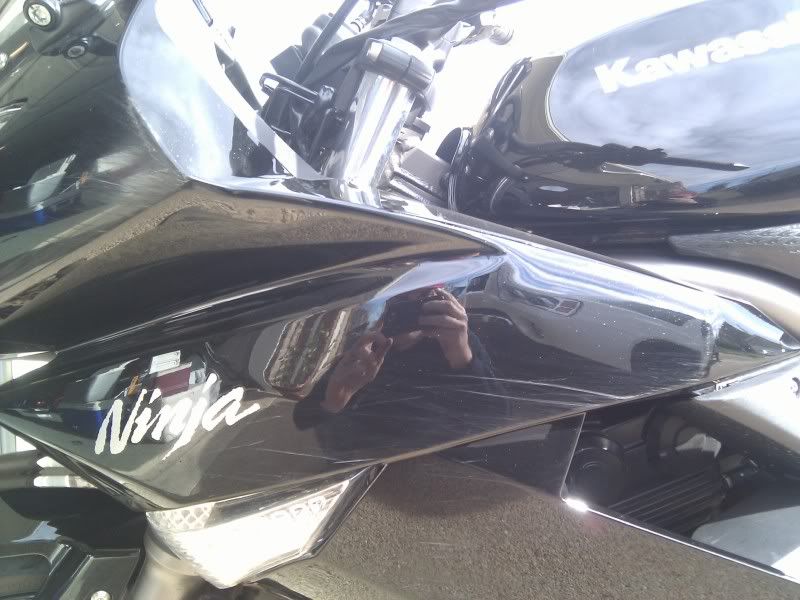 Case cover/lower fairing:
Tail section (most damage):
Here's some more pics of both my babies. After Monday, the track bike will be stripped down to paint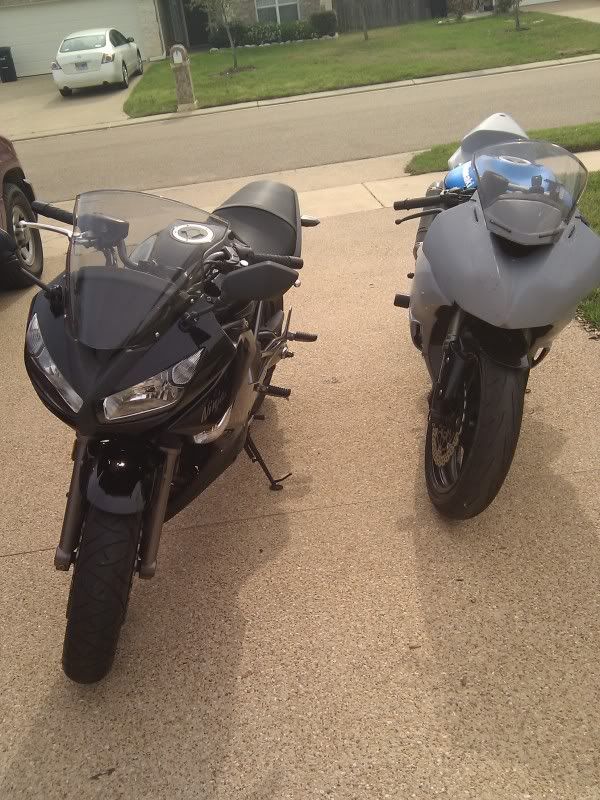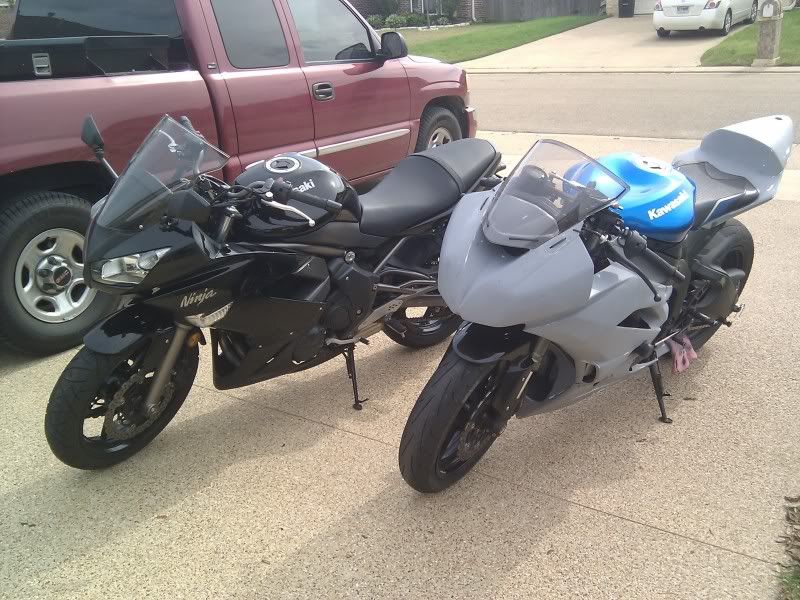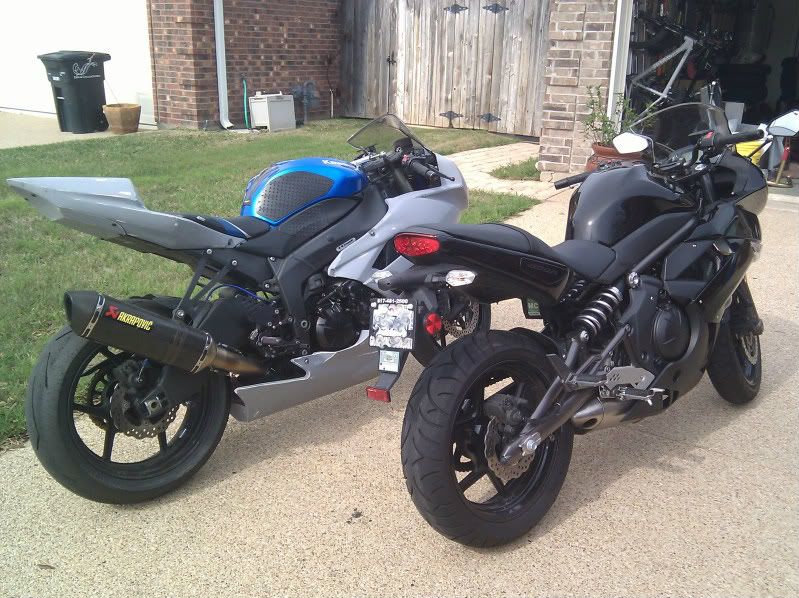 It's a pretty fun bike. I like it a lot so far. Very smooth power band from 3k+ RPMs unlike the zx6, which doesnt really get going until 8k+. Makes for a lot better commuting/street riding. Plus, $200/yr on liability only insurance is nice!
-Cody