The removal of the old can was easy. Just pull apart the ass end and slip the can out.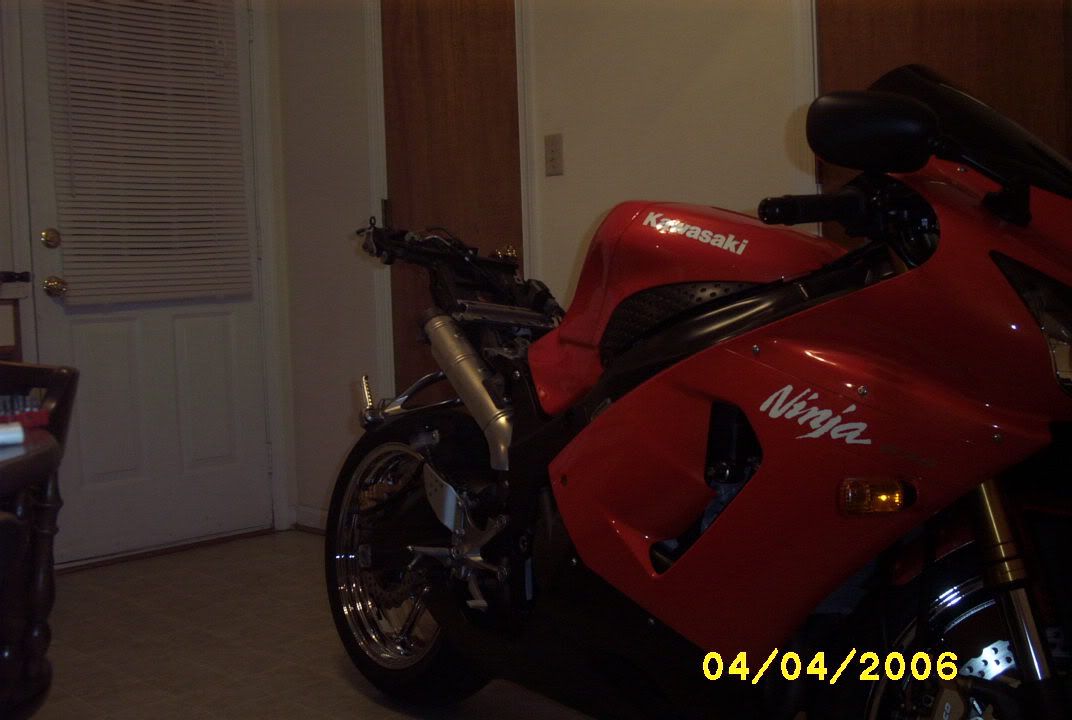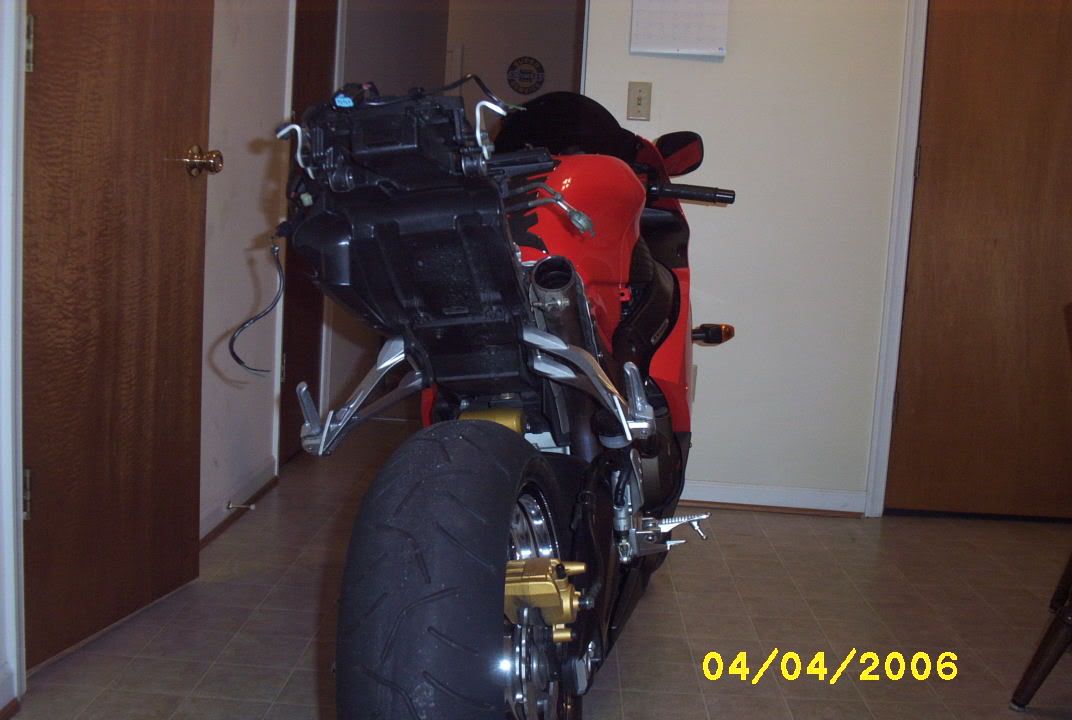 With the yoshi pipe it comes with a block plate for the power valve servo. These cables go away.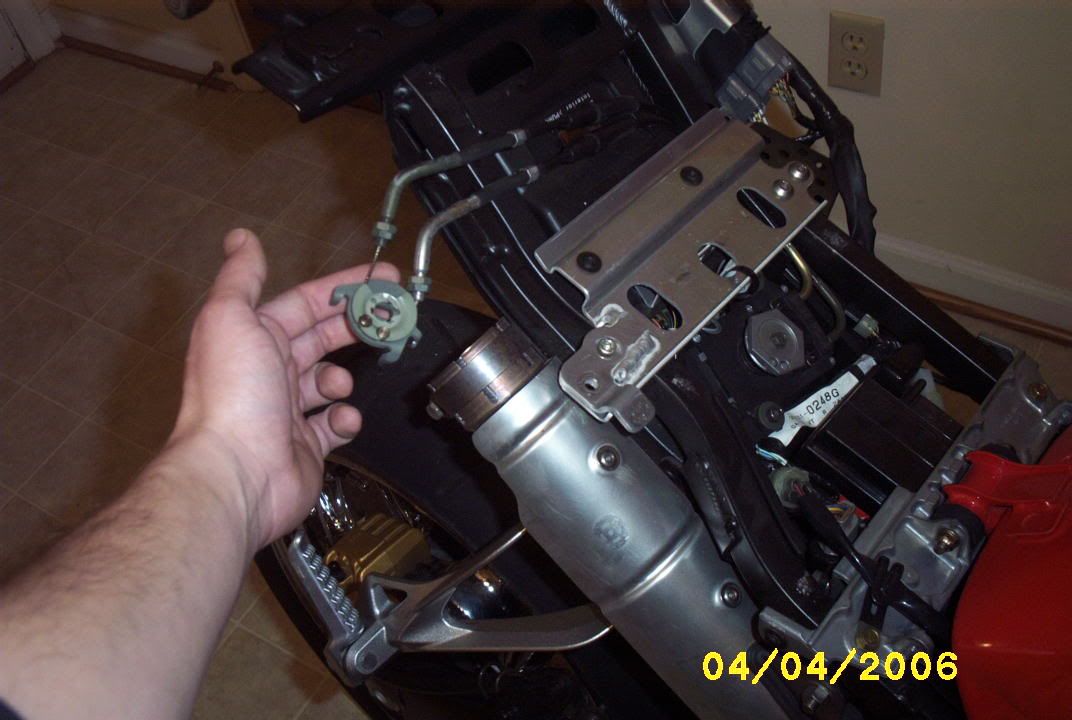 this is the competition werkes kit. It is kinda time consuming to put on but its worth it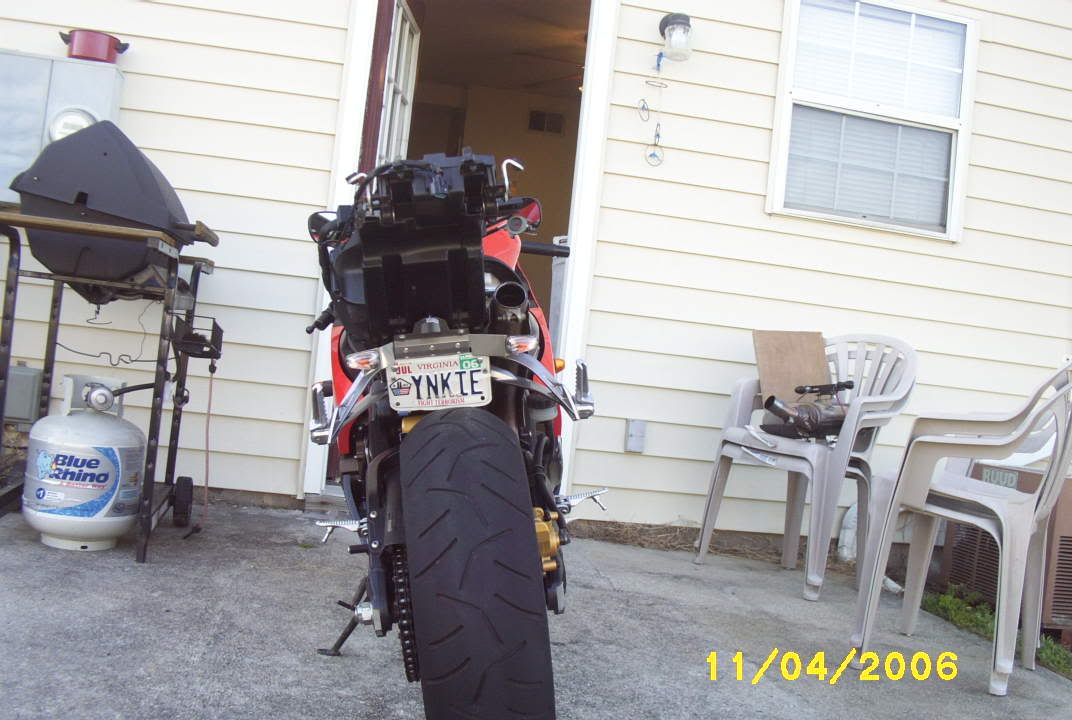 Here is the muffler and mounting hardware.
Make sure you put the heat shield tape on that they give you or else your passenger is gonna have some warm buns!
The pipe doesnt want to sit straight so it will take some tweeking while you tighten up the clamp for it to sit right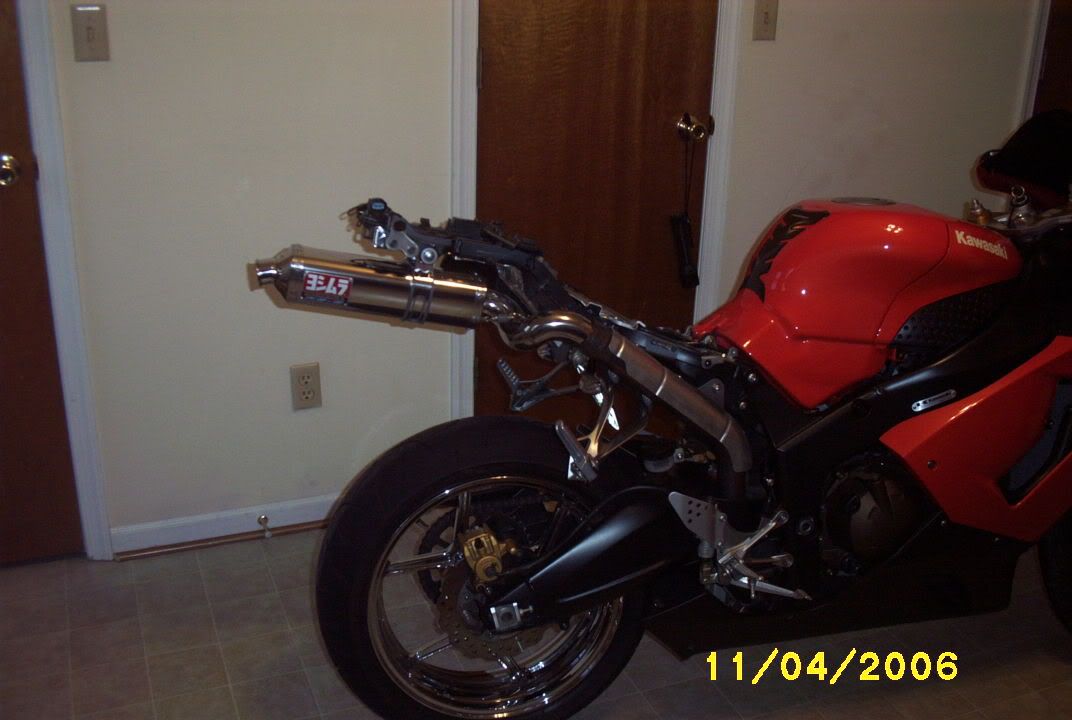 The whole thing took me about 5 hours to do because i was taking my sweet ass time. I will post pictures of the completed product tomorrow cause it was dark when I finished. The RS5 is the way to go in my opinion cause this is the way this bike is suppossed to sound!
The poor bird didnt stand a chance!