Discussion Starter
·
#1
·
Hey gang.
Just got home from work today and saw something very unsettling.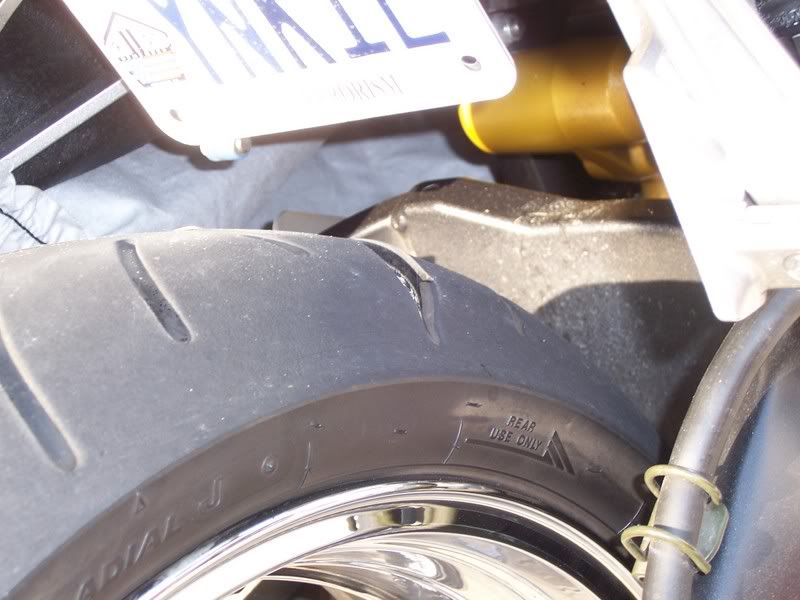 The thing that bothers me is that I dont know when this happened. I took my girlfriend out for a ride the other night and was hot doggin with her and I think it happened then lol. I knew I needed a new rear tire cause this bridgestone is the original rear tire from when the bike was brand new. And they can only last for about 2 burnouts.
What I need help deciding on is a new rear tire. :dunno
I've been looking at the michelin pilot power 2CT because it has a hard compound on the center and a soft compound on the edges for twisties.
Please let me know if anyone out there has had any dealings with these tires. Thanks much in advance!