Discussion Starter
·
#1
·
Aloha Guys.
I finally manage to get the bike out from the bushes, and started my resurrection project. I will post up picture as things progress, but for now/today, just the simple wash and she already started to shine in my eyes. This baby was love at first sight, and I'm planning to keep her as long as I can (I'm pretty sure bike will outlast me. I mean I don't think I can keep up with that riding position. I have bad back, and my stomach is getting bigger!).
Anyway, here are some pictures I took, some few days ago, some today. Some are already posted in different section, but I'll post it up again.
My VIN #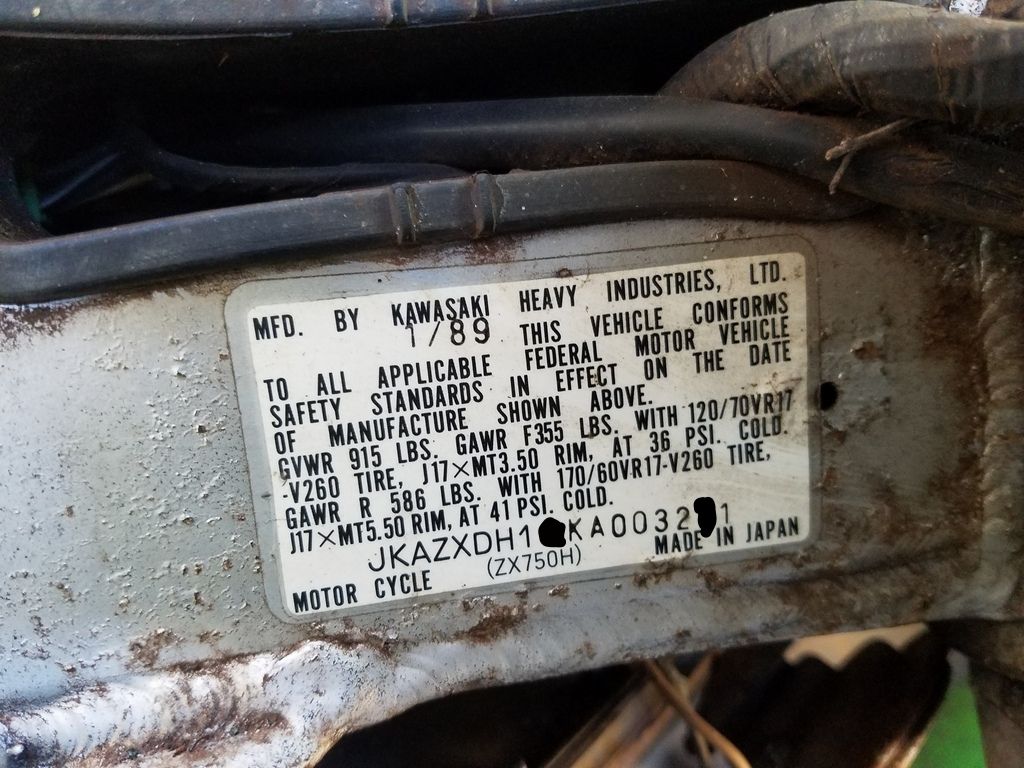 As promised, only have 3500, well, almost 3600 original miles
She looks pretty rough at this point. Started to pull the bike out, only to find that caliper were frozen. So took the calipers out. don't worry. After I took this photo, I secured the caliper using some wires and it's not dangling.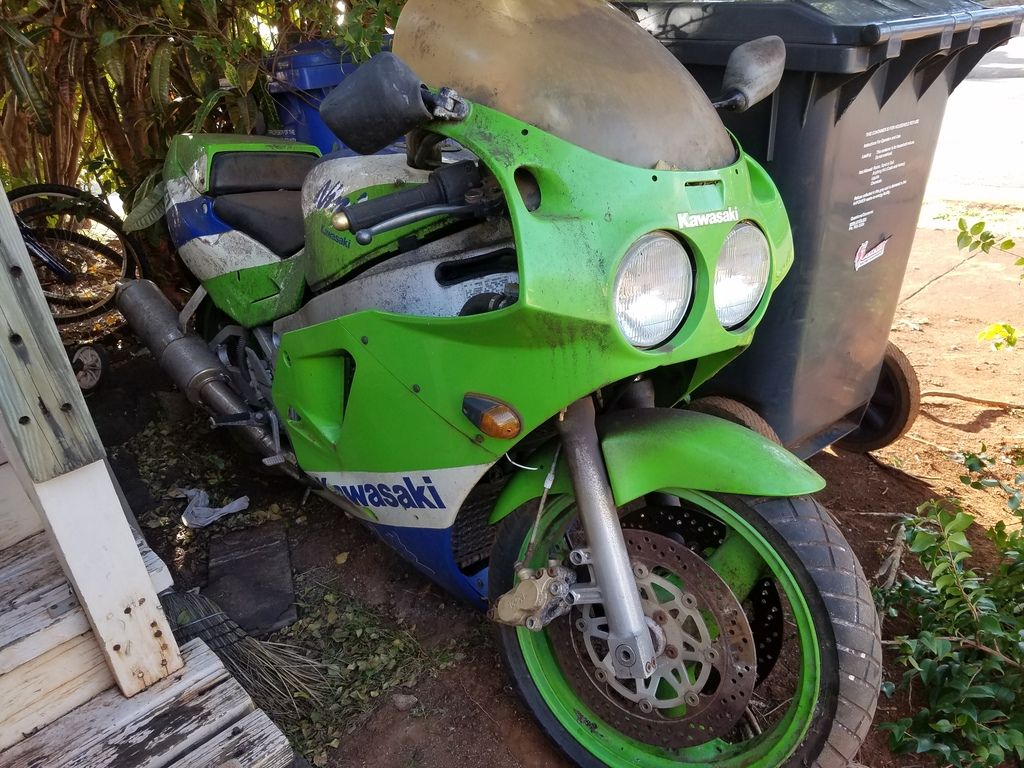 Pulled her out completely and gave her light wash. Just water and some rags. I didn't use any soap or detergent and she cleaned up pretty nice. Can't wait to take it a part and give her through wash!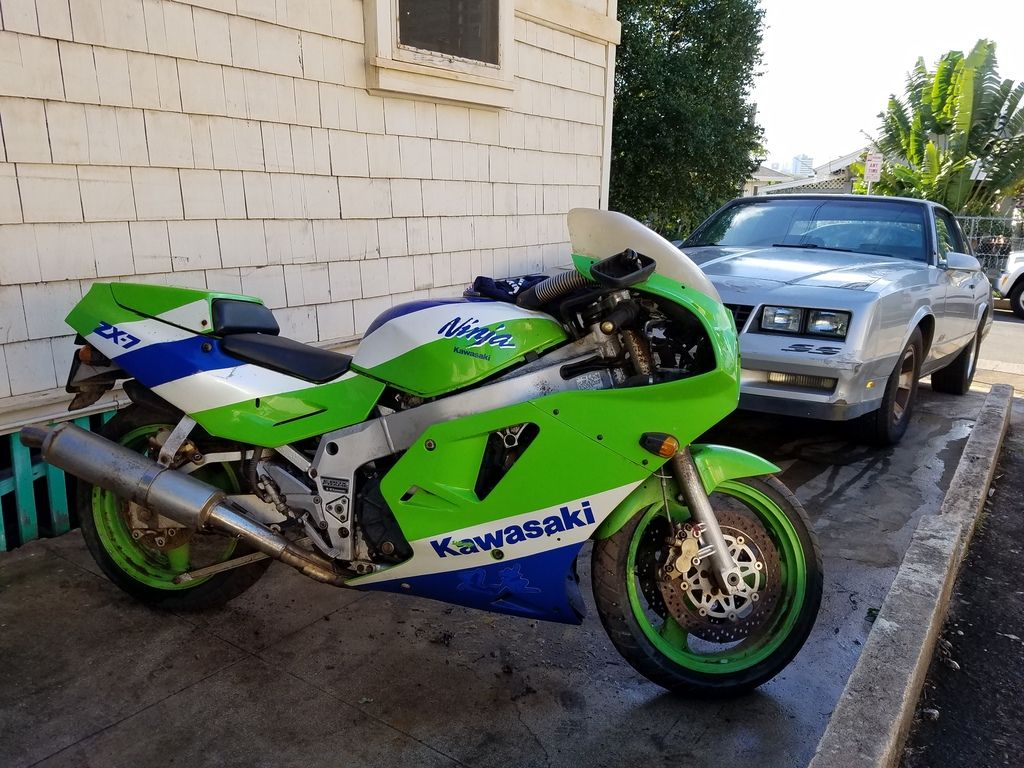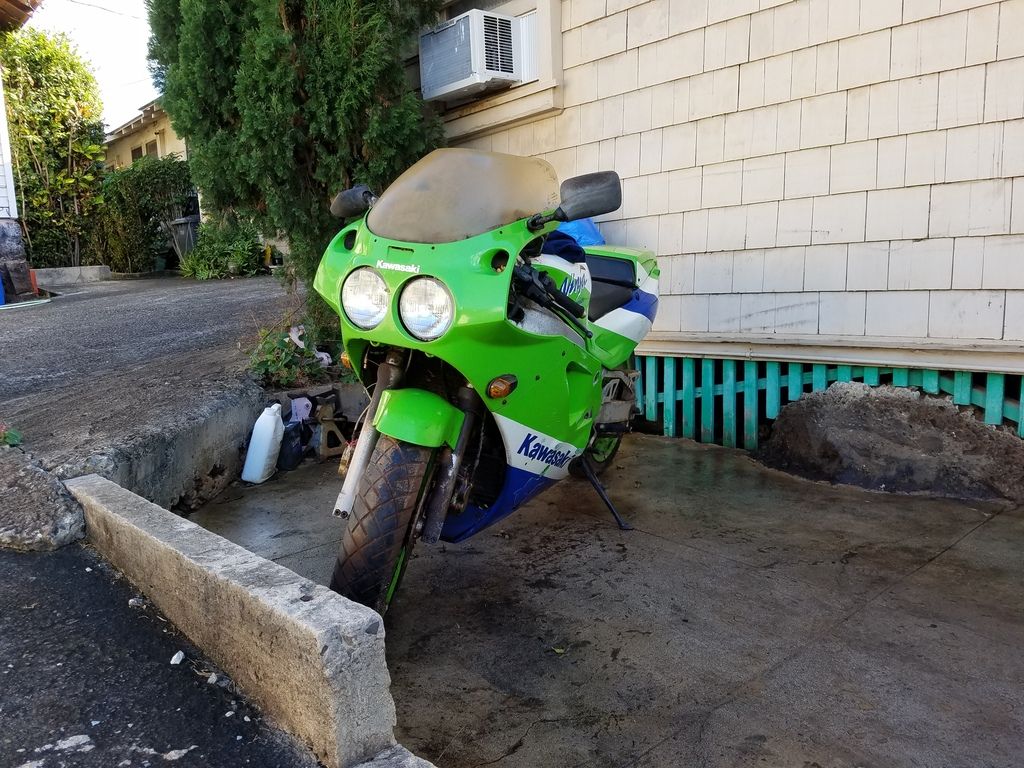 Just the weather teaser shot. Nice sunny sky with mid-80's weather today. Damn, I wish the bike were running........................
Hopefully, weather will cooperate with me on my next day-off so I can start to strip the bike down and give her much needed cleaning. I also started my shopping list, and going through evilbay to collect necessary parts. For now, I definitely need both fork tubes. I doubt I can clean up as it's pretty badly rusted. Found some fork assy on eveilbay, so hopefully, I can get them soon.
Also, I posted this question on my other post, but no one has reply yet, so I'll try here. Does anyone know H2 radiator fits on H1? Found H2 nearby but only thing I could see that I can use was the radiator.
Anyway, stay tune.