Got the bike and it looked like this last winter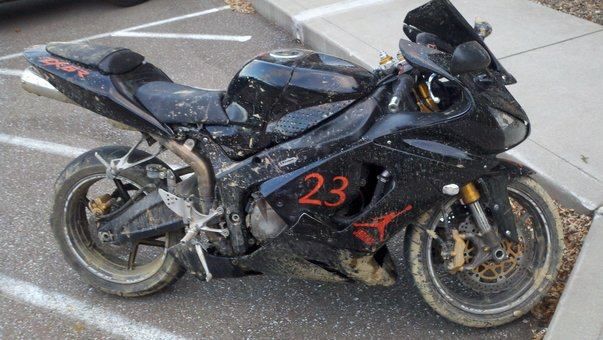 yes that's mud i bought it off a friend that it got "stolen" from and went on a high speed chase that ended in a mud hole with the guy getting away so i picked it up from the impound after it being on the news upside down hanging from its wheels going on to the flat bed. So needless to say it was hydro locked by the oil.
pressure washed it the night i got it back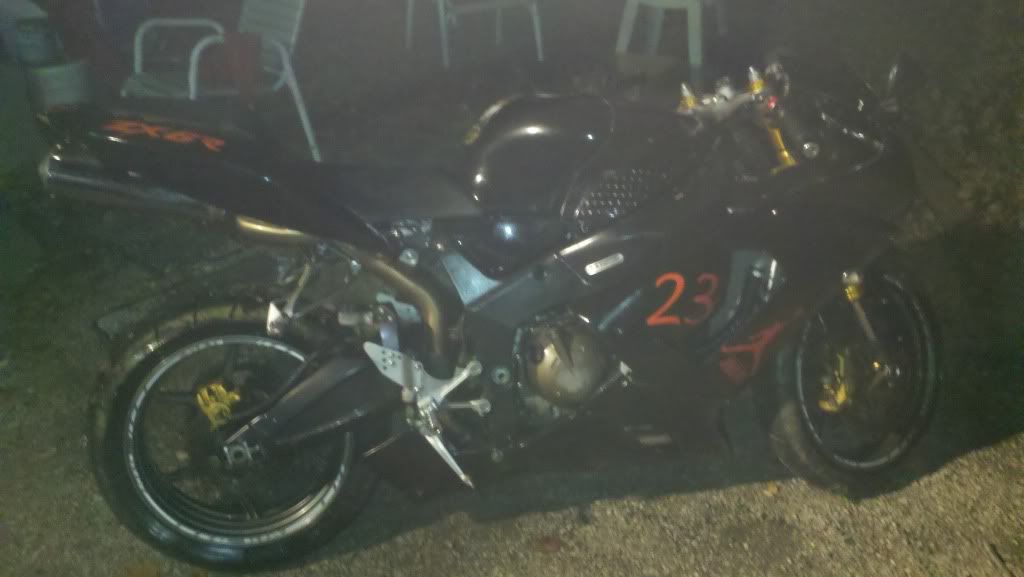 I got that all cleaned out and get it back together
changed the plugs, new tires, brakes, euro signals
new clutch cover
throttle cables were half broken
fuel pump was weak
broken fairing stay
broken right peg assembly
broken tank mount
broken tail light
electrical MESS
fixed all that and got it ready for paint
painted on a dirt floor with my friends and my truck headlights shinning in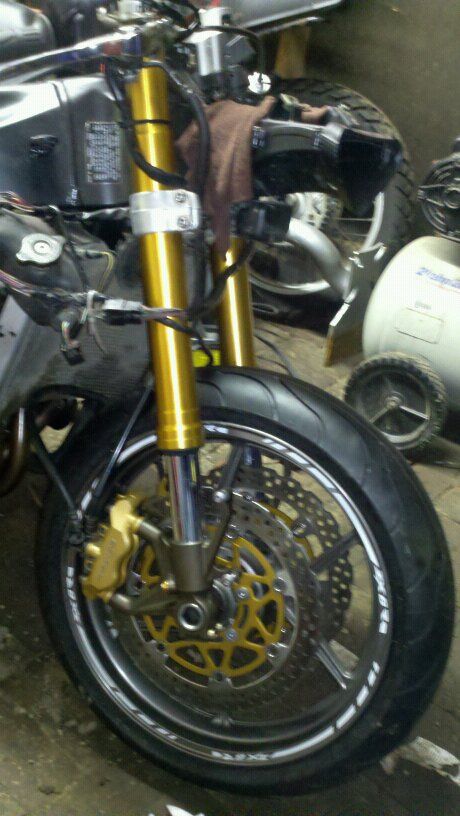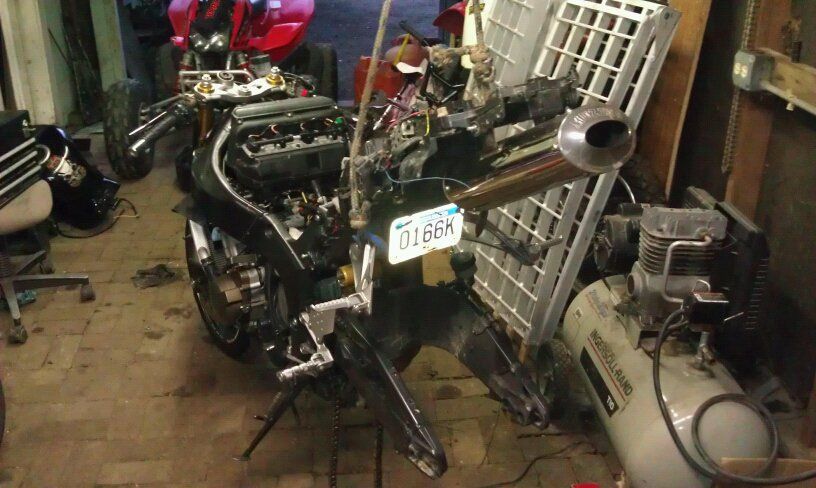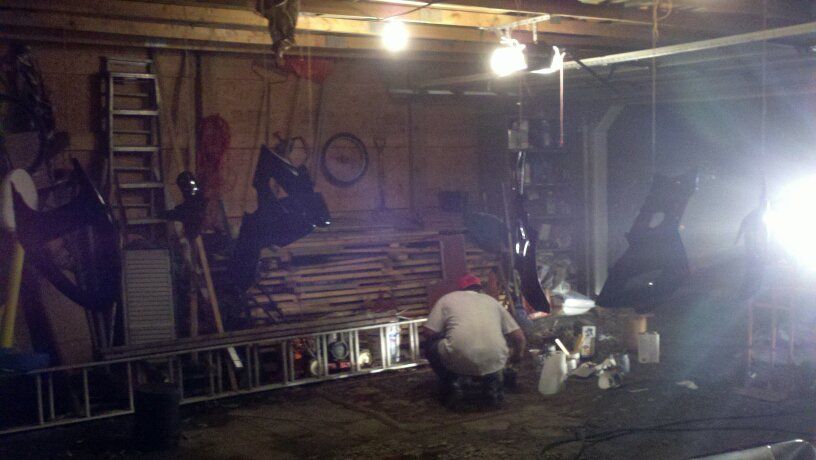 got it all looking good minus the tail missing some tabs causing the under tank trim to flop around, the exhaust heat deflector was missing and the dash panels were zip tied on but it looked pretty good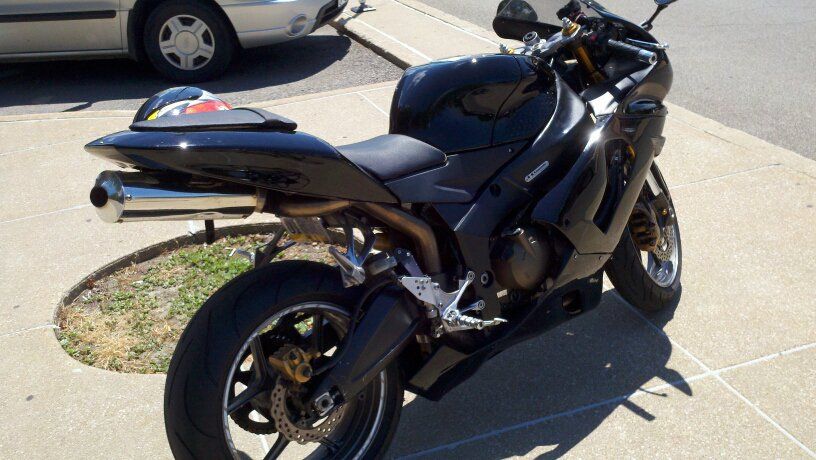 then it got keyed and kick over i guess some people are just angry!!!!
so Ive got a new regulator
Which bring us through this winter and the current
so far Ive amassed a pile of parts
new harness
DOT smoked tail light
mint dash panels which so so hard to find
chrome windscreen
new levers
new tail fairing
APE tensioner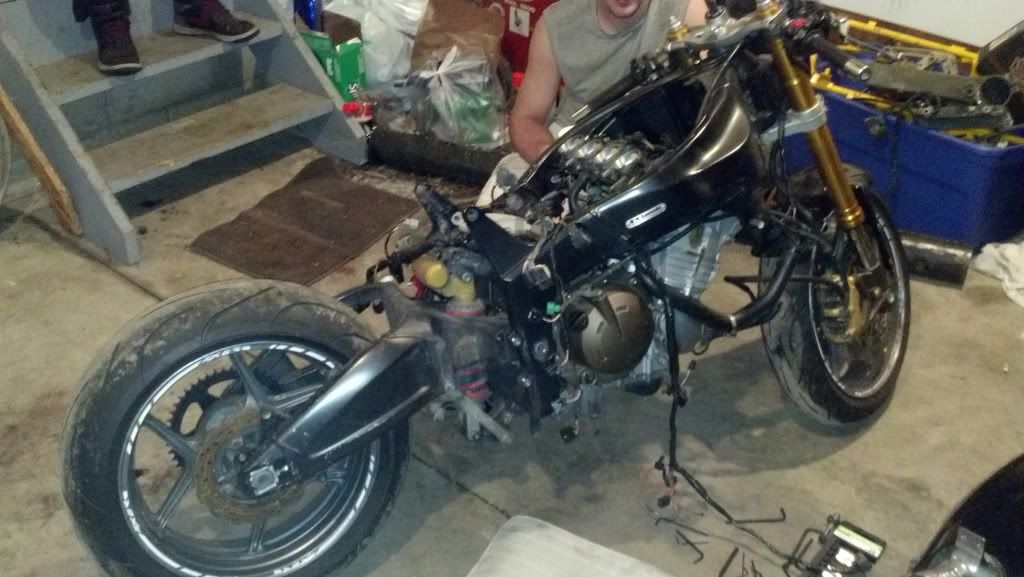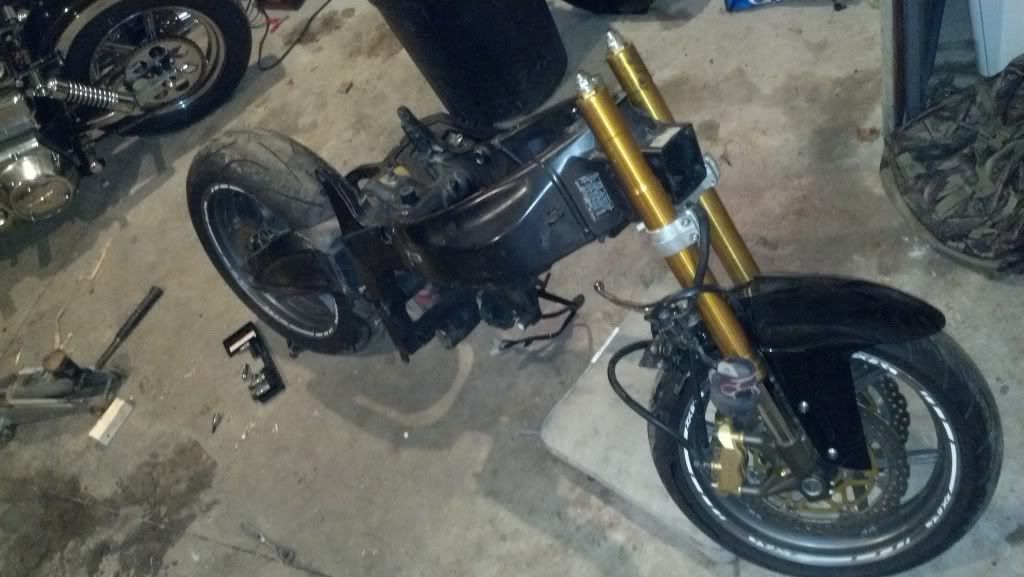 torn down to every piece now got all the parts clean
engines clean
frame, swingarm, and subframe all ready for paint as well as the plastics have more pics getting ready setting up the paint booth in my buddys garage will update very very soon