Here she is. Besides a 98 KX250, this is the only thing I ever had Brand New. Thanks again for the help with the plugs. She's ready to rock and roll, just need some new tires (cracks).
The only mods besides the signals and tail is the FMF. I don't see too many of these. It was pretty affordable and sounds good. The only other mods I think I'll add are a solo seat cowl and a bubble screen.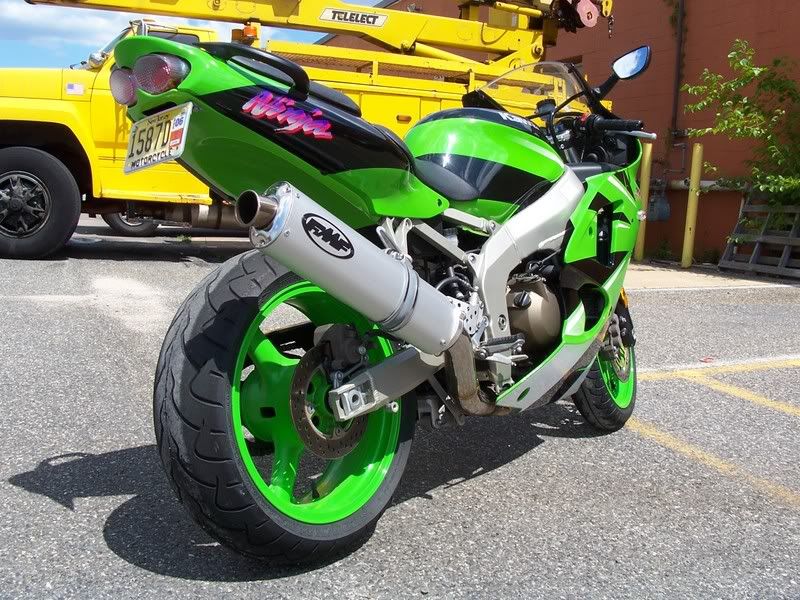 Yeah...I don't ride much.