Discussion Starter
·
#1
·
I guess I dont race my 14 enough, but I never seem to see the shift light. So I came up with an idea. About a year ago I bought strands of 12V LEDs, and wired them up above the windows in my Home theater room as back lighting. Well, I still had about 3 feet left over. So I had an idea. Put a short strip of them behind the bump on the top of the gauge cluster so you cant see them, and just reflect the light off the windscreen. I just finished this about 10 minutes ago, so I havent ridden with them yet, but honestly I rarely get close to redline, so besides testing them out, it might be awhile before I "need" them.
I took the gauge cluster apart, and started testing the board, and finding spots I could wire up. At first I just wired up the Positive lead to the OEM Shift light LED, and used a ground outside the cluster, and that wouldnt work, you have to use a grounding spot I found inside the cluster itself. After a little more testing, it works great.
Disclaimer: If you mess up your bike, or dont test this first, and mess your bike up, its your own damn fault.
Once you take the cluster apart, there are 4 pins on the LED, K,K,K, and A. I used A as the positive for my new LED strip. And about 1inch to the left, there are 2 solder points marked R60, I used the Left solder point as my ground.
LED strip across the back of the Gauges
LEDs turned off, you cant see them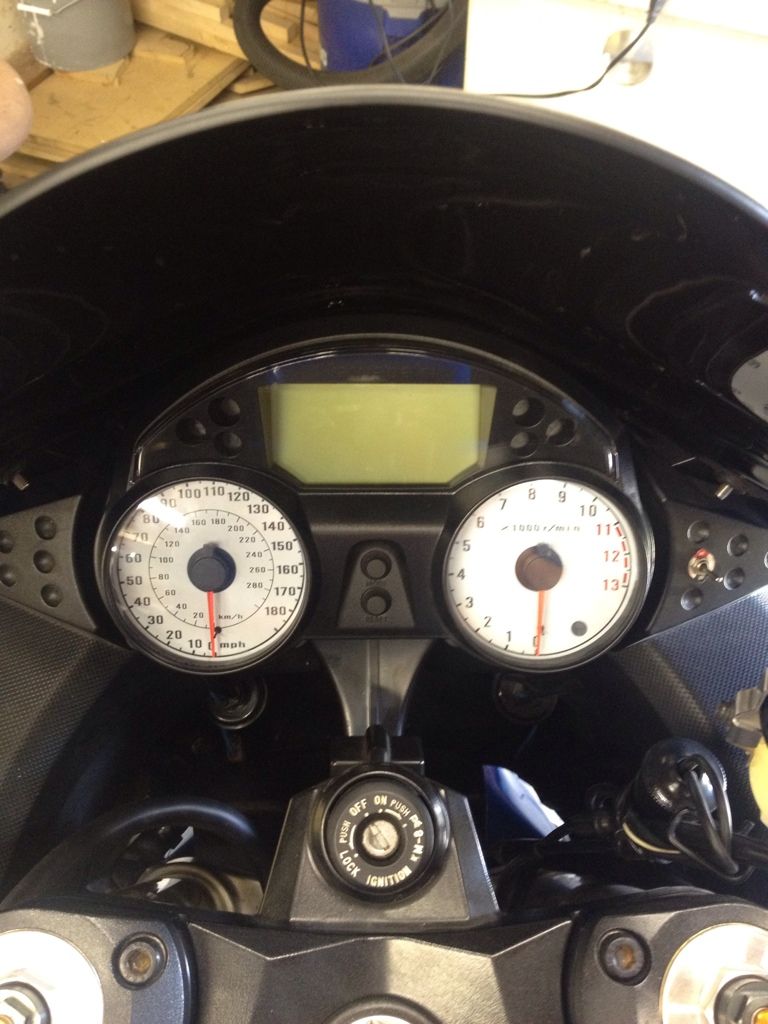 Shift light and LEDs on Dim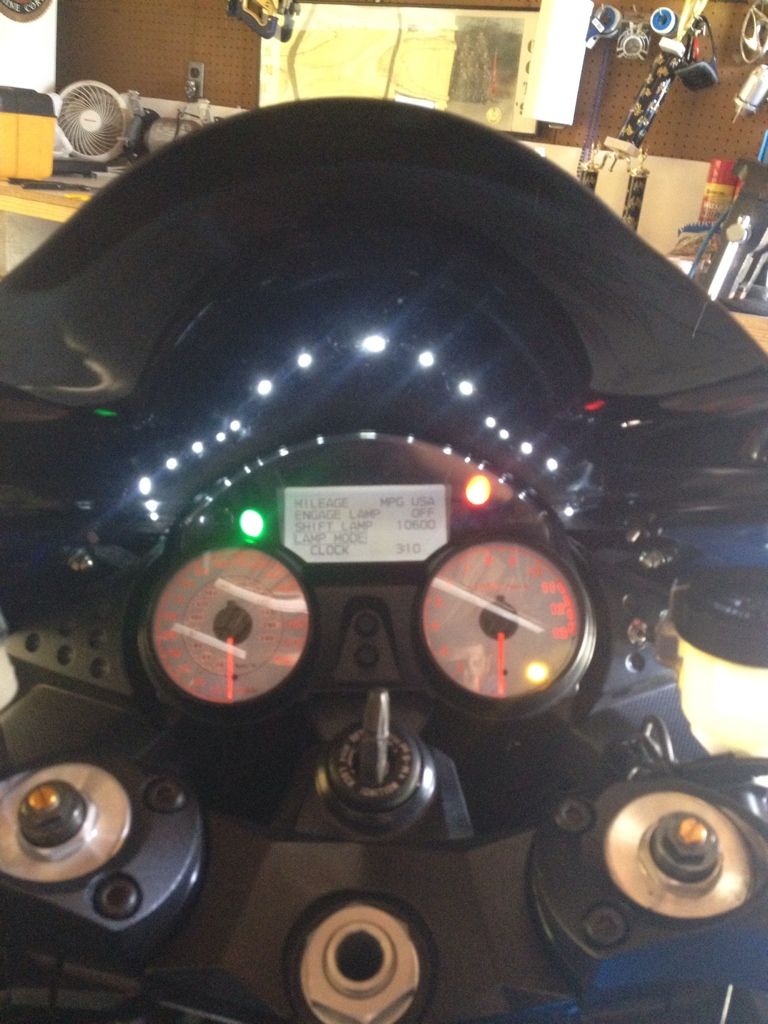 Shift light and LEDs on Bright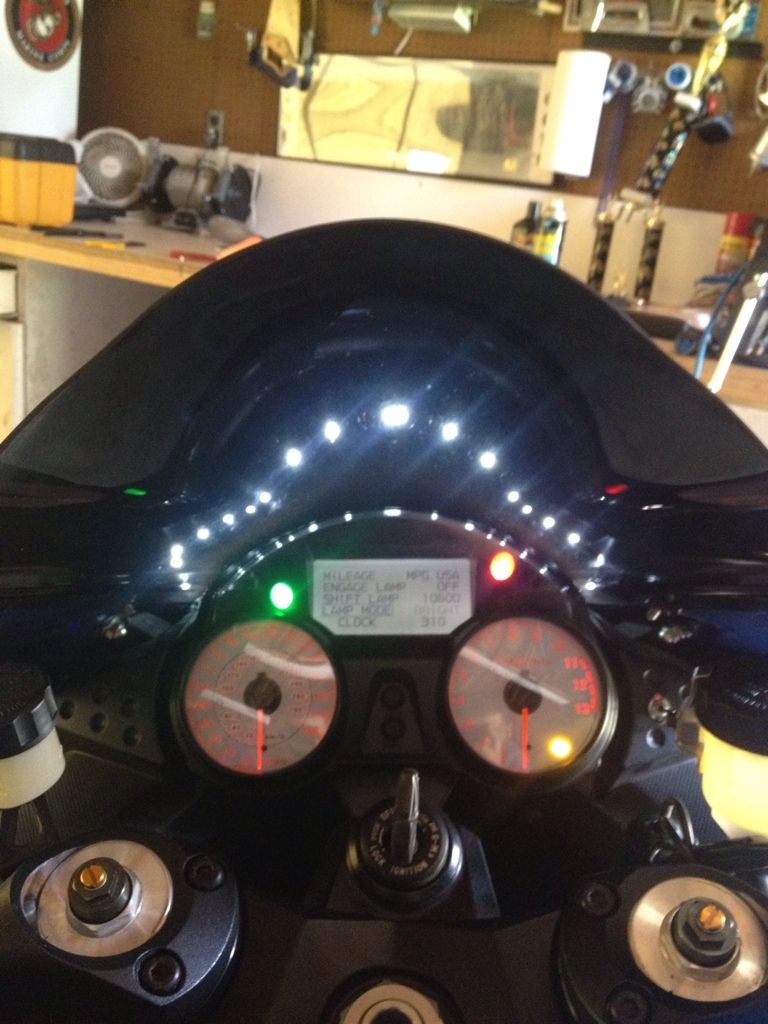 And a quick Video, Shift light and LEDs set to Flash