Ok so I was cleaning up my shop tonight and ran across my old toolbox with all my leftover R/C Car crap in it.
Since Im in the middle of a complete rewire of my bike and a cleaning I figured I would see if I had any deans connectors left over , and ran across some old bearings instead.
I dont know if it was the fact that Im tired or the fact that I was irritated with my levers being a bit wobbly (not even a year old) . But either way I ended up using one of my old black levers as a guinea pig, drilled it out a bit and pressed in bearings and did a test fit. What I now have is a silky smooth brake lever with no wobble !!!!!!! So Im curious has anyone else tried this, and If so what was the outcome ?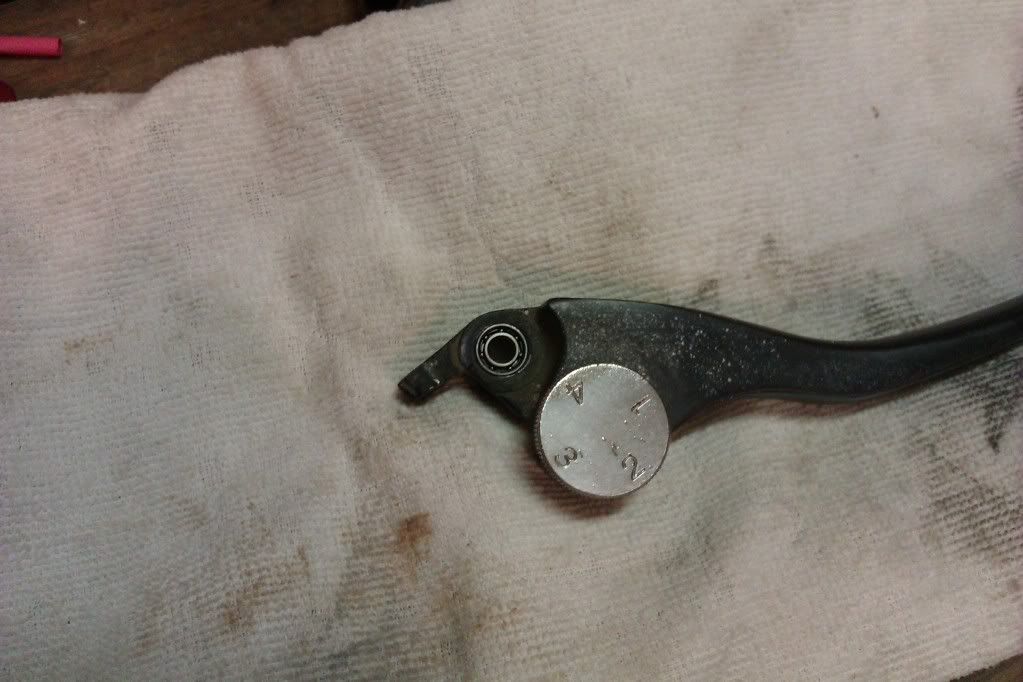 Paul