So i decided to paint the logos on my Michelin PP 2CT's.
I used Dupli-Color grabber/lime green spray paint,but i used a sharpy marker to apply it.What i did was, i removed the tip and ink cartridge of the sharpy marker,then dehydrated them,then put them back in the market tube and filled it back up with the Kawi green paint.Dupli-Color makes Hot Tire paint pens,but only in red,yellow and white,so i had to make a custom pen for this color.
What a tedious mind fuck of a job,very time consuming.But here she is and all went smooth and looks awesome.Just another add on to rep KAWASAKI.
Pics dont quite do the justice but check em out.
Before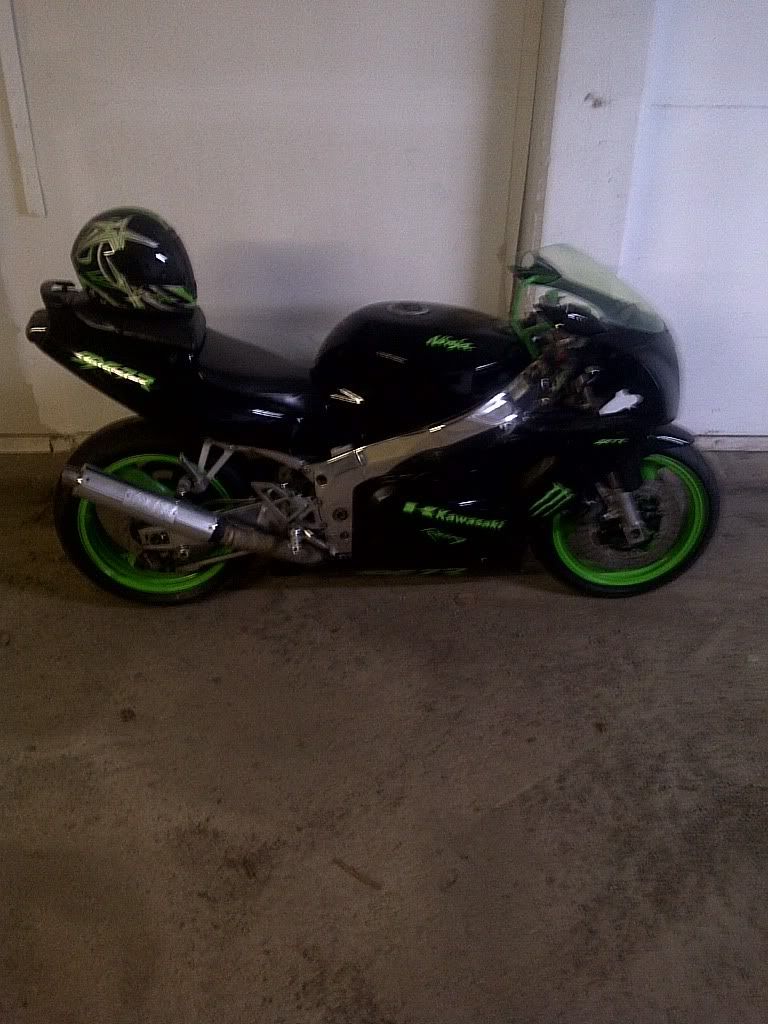 After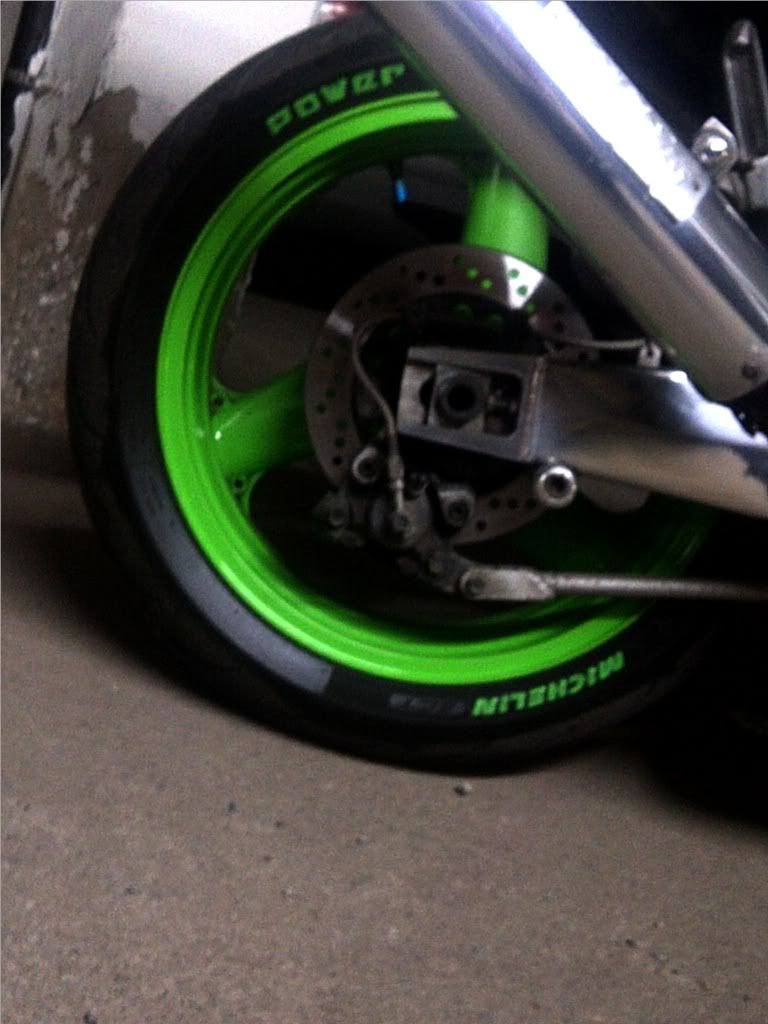 "Kawasaki or nothing"