Hey guys, well my disastrous Puerto Rican "motora" is almost complete. Last step, the headlight.
So who's the wiring guru on here? I ordered a whole new headlight on eBay, but when seeing it's connections, what the bike came with for wiring, and what's on the front of the bike - I have no idea what connects to what. Could someone give me the "connect the blue to the blue etc..." Just need the SIMPLEST way to get light!
Below are some photos explained:
View of wires on bike from above: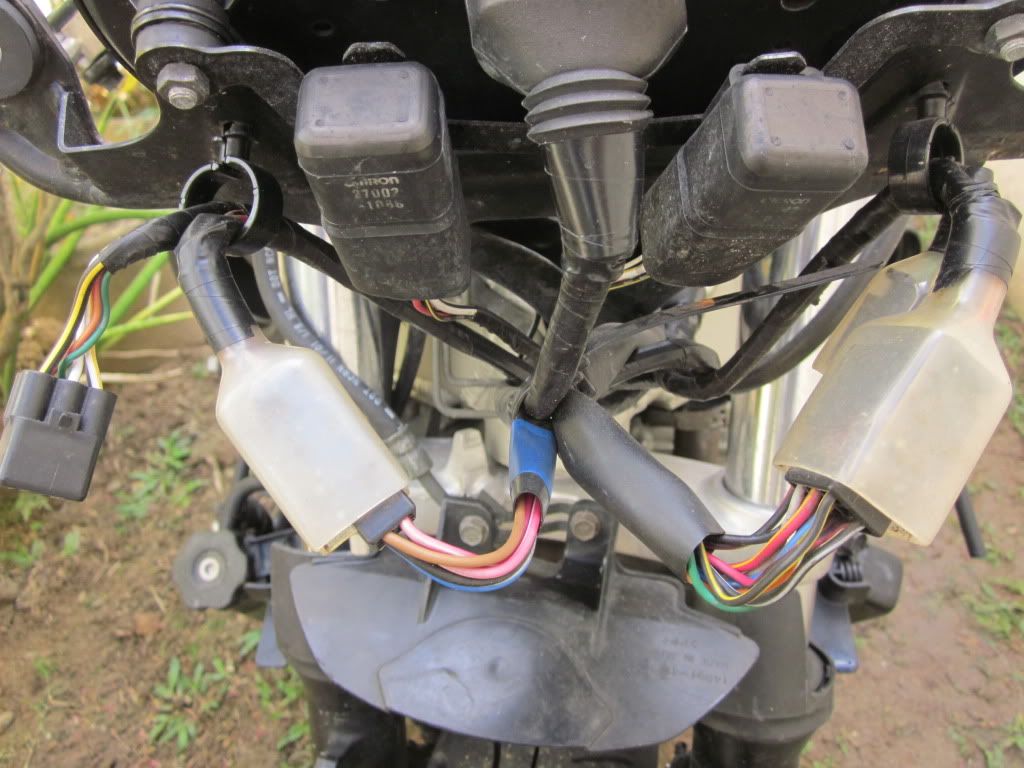 View of wires on bike from head on: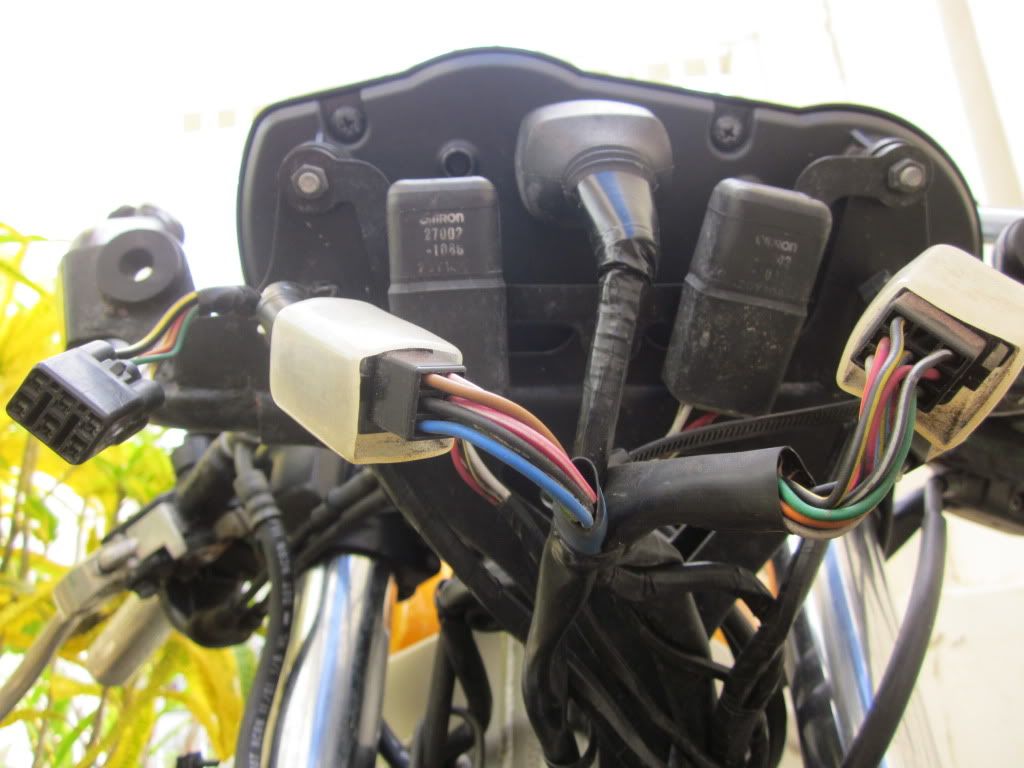 View of wiring going on around my battery: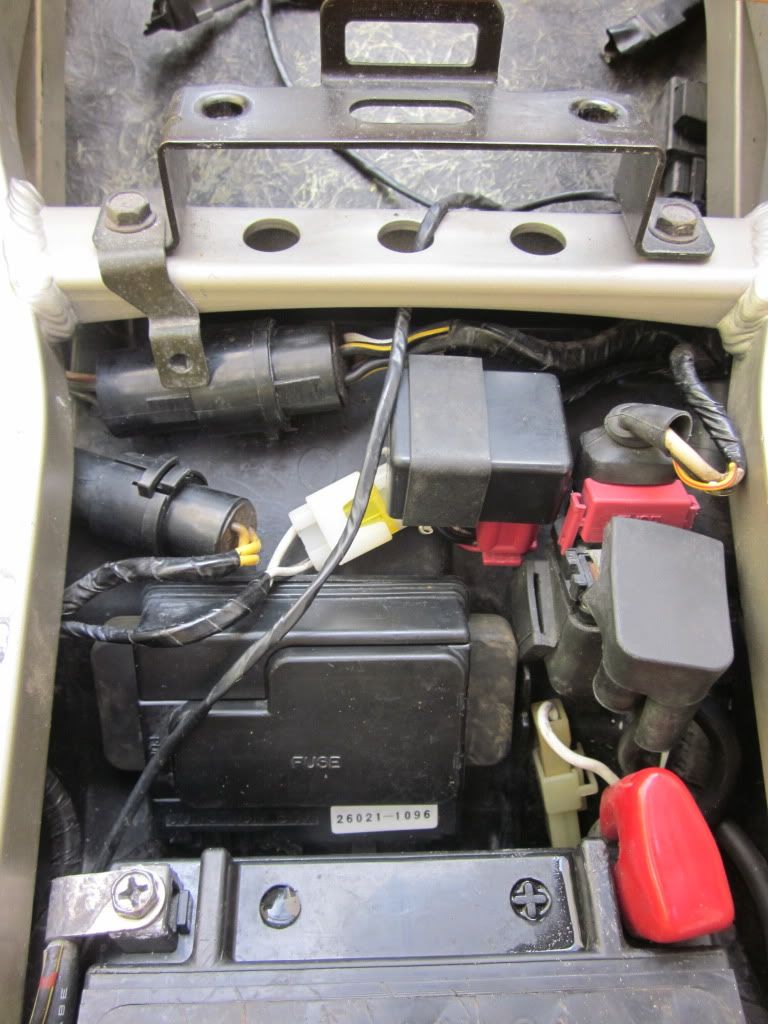 View of the headlight I ordered on eBay with it's connection, the bulb I have (only 1 for now in Puerto Rico :evil), and some HD box the guy who owned the bike before gave me. I don't care if it's HD or not I just need the simplest way to get light!