Hi guys and girls.
I've just signed up to this forum and am trying a GTR next week.
The garage is full and I don't really want to sell my BMW GSA,but I may do next summer after another trip over the alps and just before the warranty expires.
Is the GTR as good as you expected or a bit of a let down ?
I'm also quite interested in the new Busa :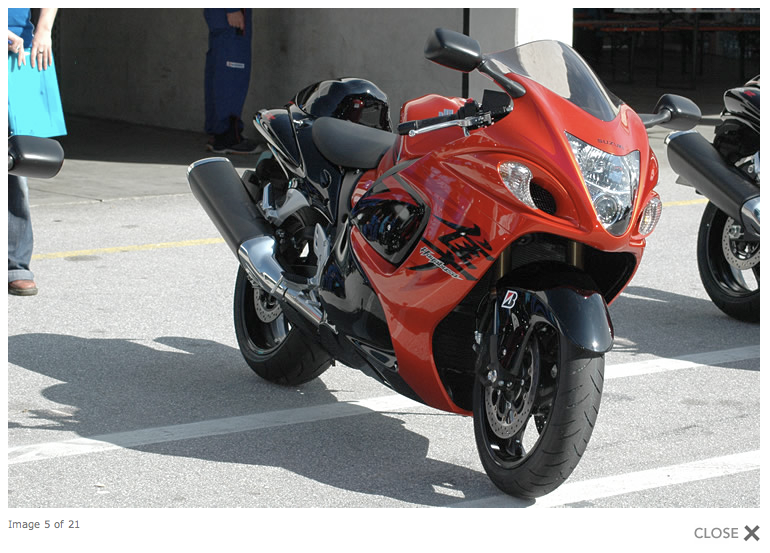 I owned one in 2005 and it was stunning.
Compared to the GTR,it doesn't have the same luggage-carrying ability,though the new one still comes with bungee points for a tail pack.
It is supposed to punt out 194 bhp and 115lb ft torque,so probably 170bhp on the dyno and a good 30 up on the GTR.
Plus it is a massive
60kgs
lighter and £1000 cheaper in UK.
MMMM ??