Well, I REALLY...
REALLY
...
REALLY
hate doing this, but my new zx-6r is up forsale.
Im going back to college this fall, and to help pay for this I need to get rid of it, or have someone take over the payments.
I have only had this for about 1 month or so, and it only has
500 miles
on it!!! However, due to a cell phone talkin SUV driver, I had been laid down once. It was nothing but cosmetic damage, and so I replaced the ferring that was damaged but the tail section and the front cowl are still scratched up. I can get you a discount on the parts if you would like them replaced, or I can do it myself.
Right now it is pretty much all stock. It does have the rear seat cowl, the tail tidy fender eliminator kit from the UK, been de-badged, and has 05 636 mirrors on it.
Here are some pics: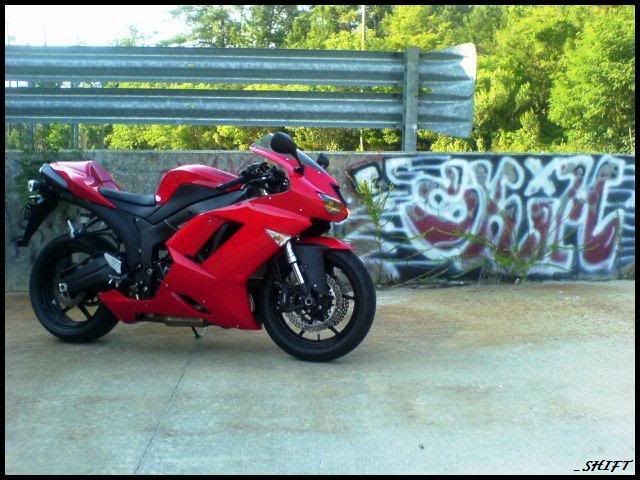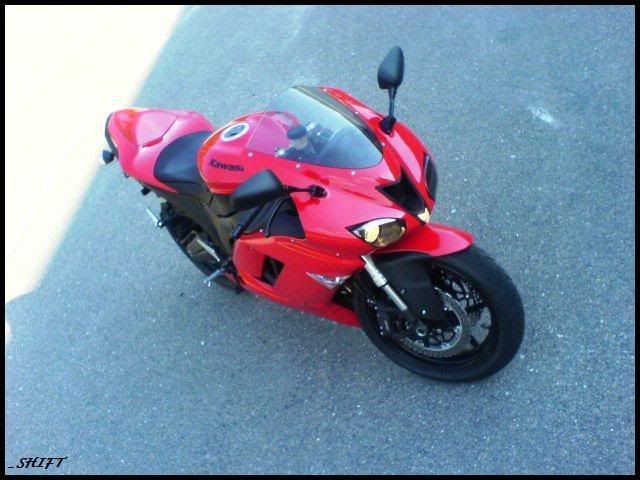 Fender eliminator
Here are the only things wrong after the lay down: