I believe the quickest way to learn an easy way to do something is to have the laziest bastard you know do it and he will figure out the quick easy way. Then you learn the process from him. I'm a lazy bastard and I'm going to show you my quick & easy way to change grips.
Here's the old one ready to come off:
New ones waiting to go on: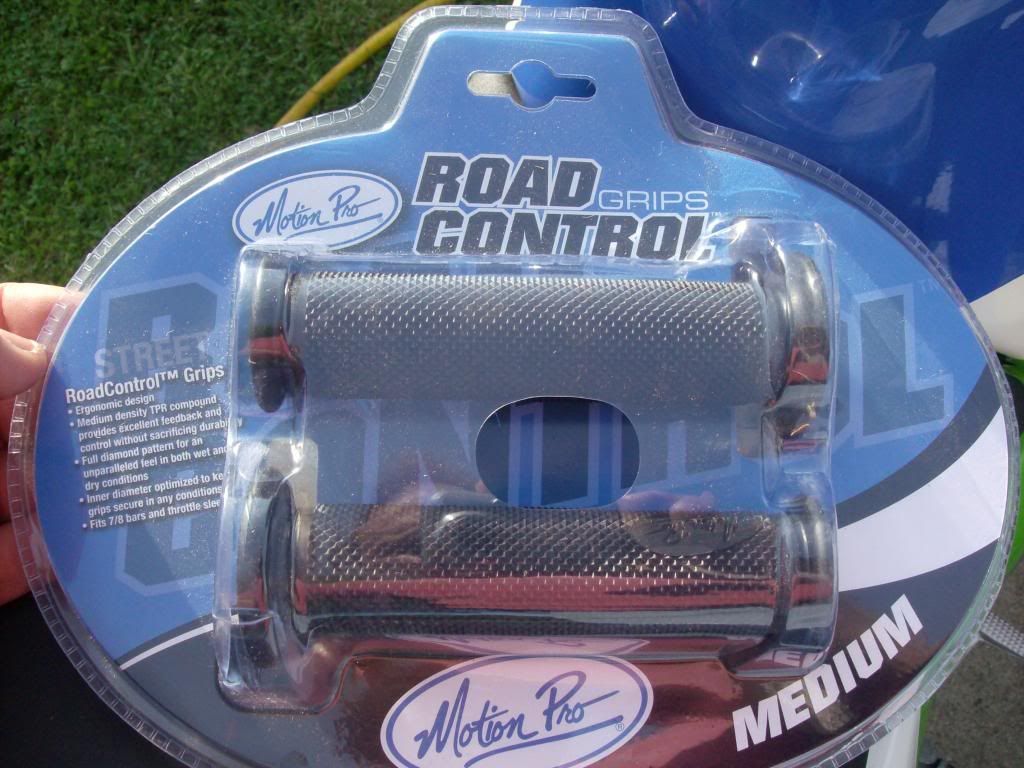 Before you actually remove the old ones make sure the new ones will work for you:
I'm comparing lengths because grips do come in different lengths: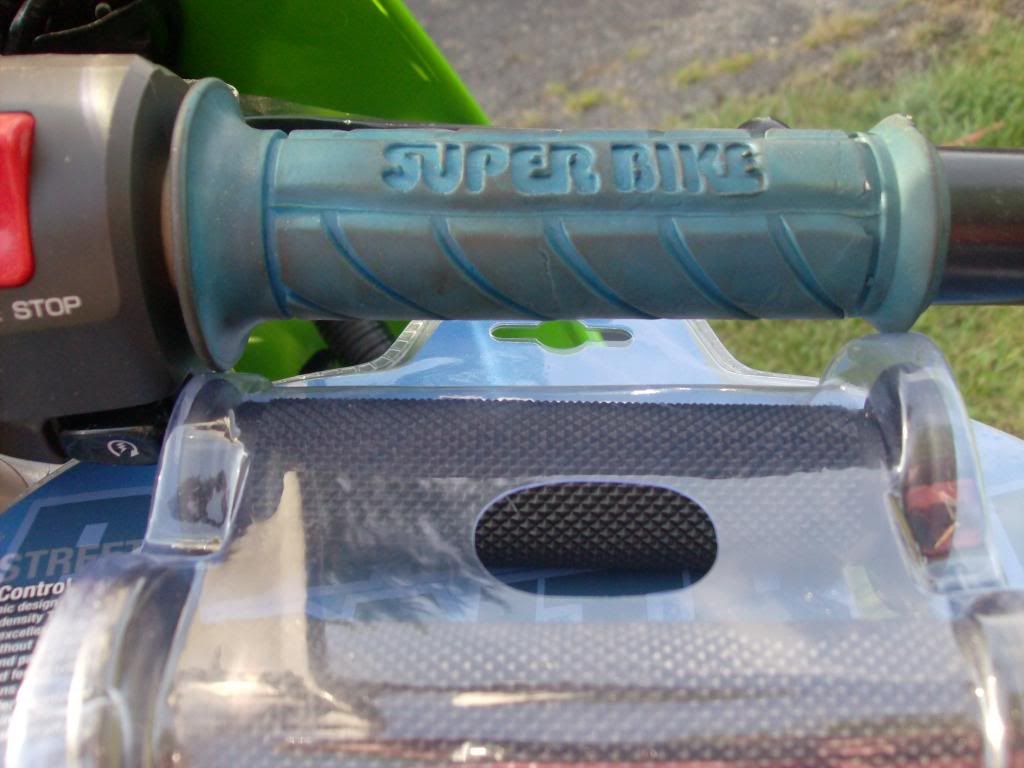 To do this you will need a blow gun and an air supply. Put the tip of the blow gun under the outer edge of the grip and inflate the grip. While doing this you want to try to slide the grip outwards.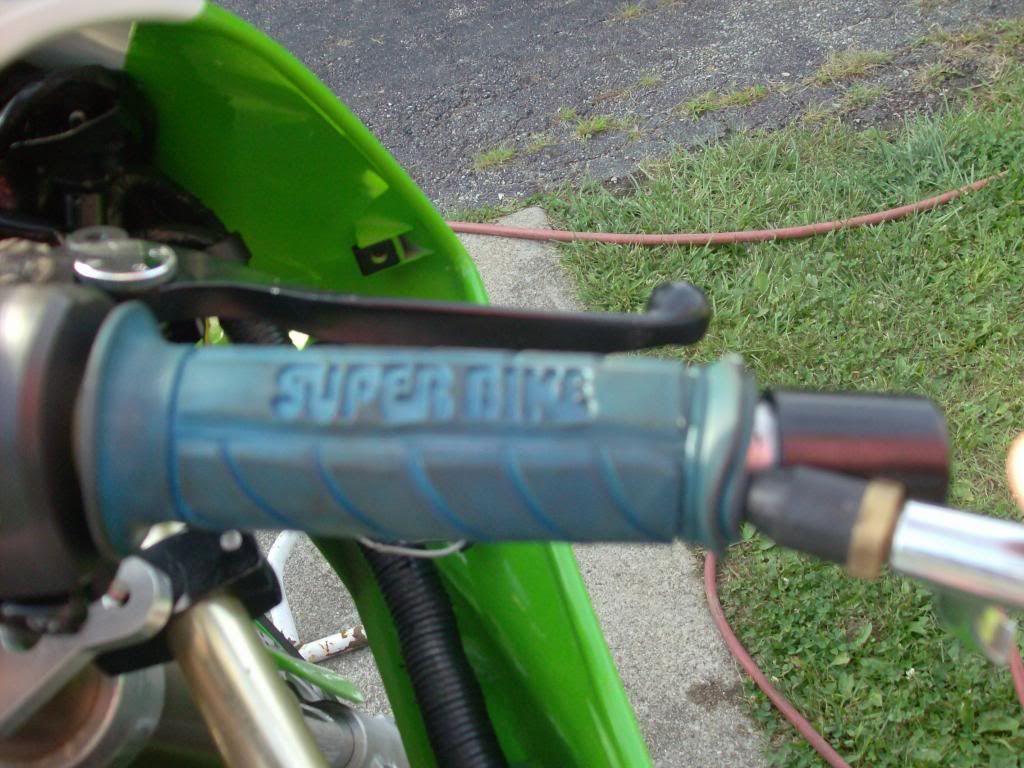 It won't go too far this way, but it will go far enough to allow you to get the tip of the blow gun under the inboard edge of the grip.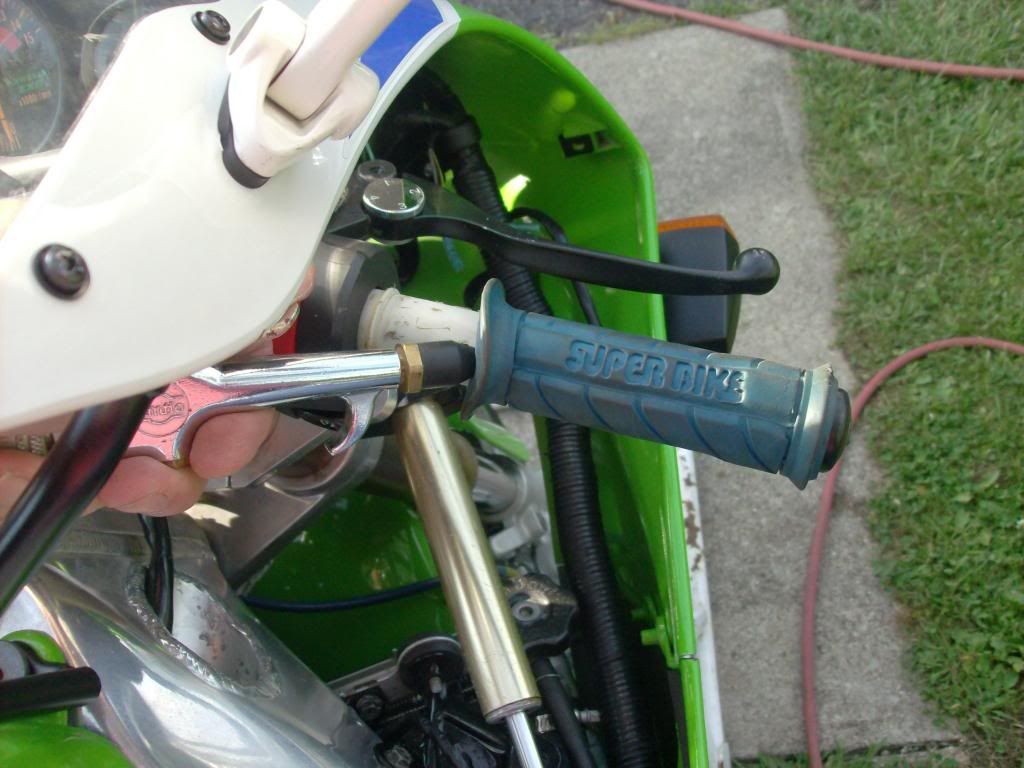 Now just keep it inflated and slide it off: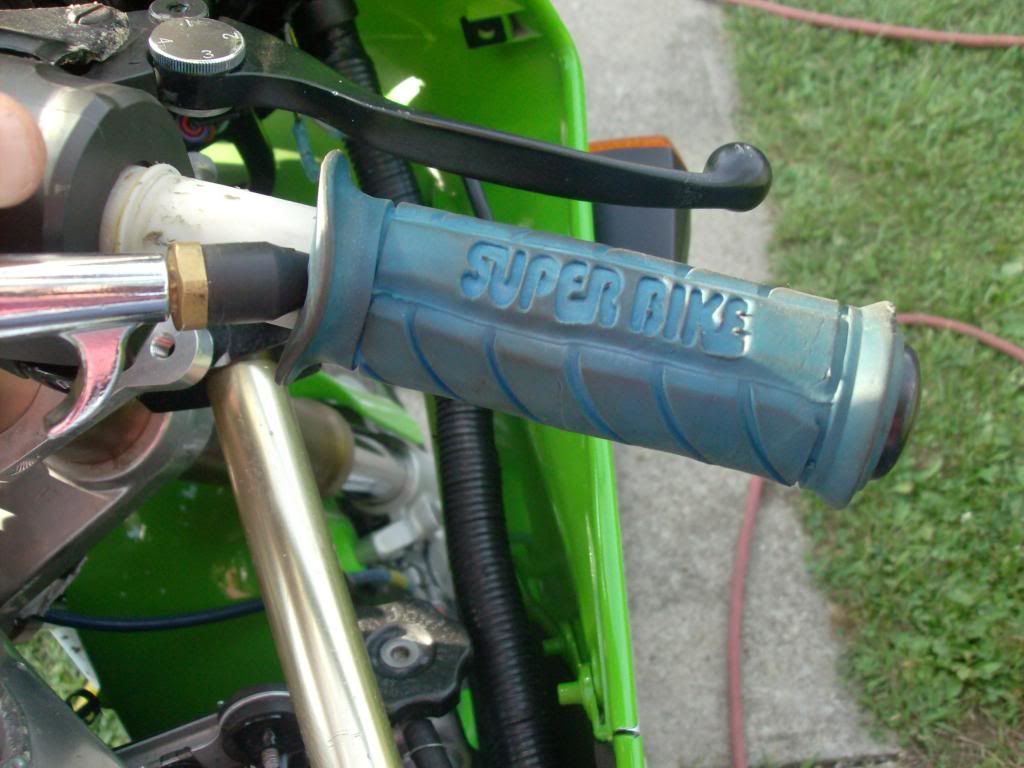 Once it's off fit the new one over the end of the bar and use the air to inflate it while you slide it on: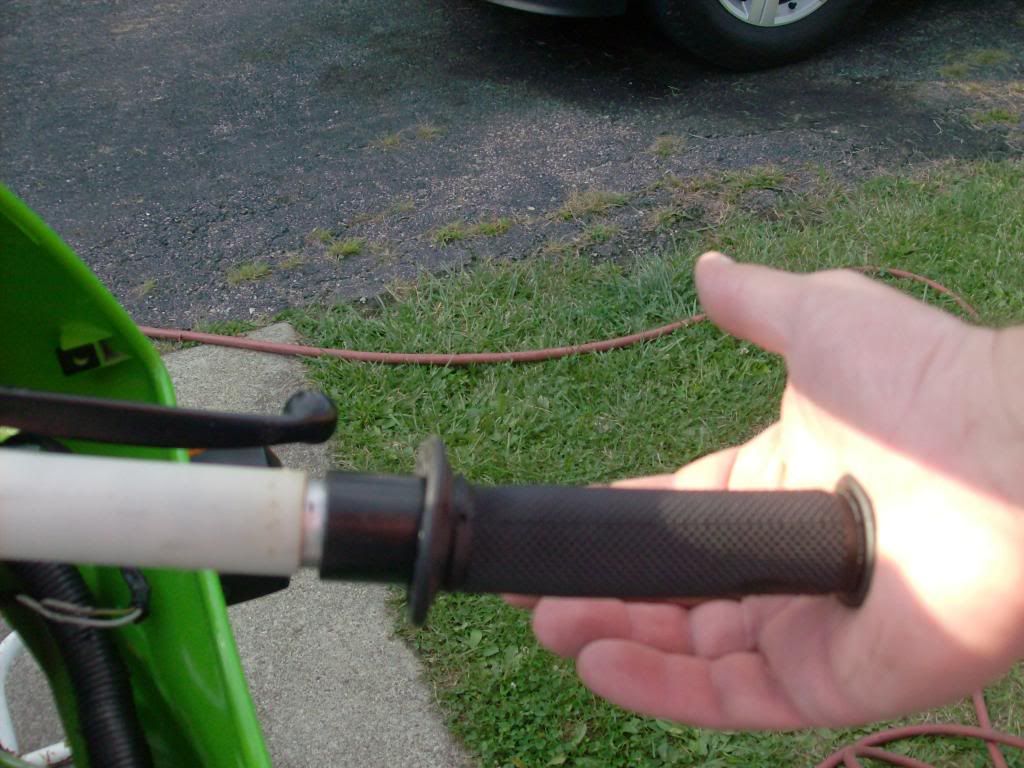 You want to keep the palm of one hand over the end of the grip to keep the air trapped and the grip inflated. You push with your palm while the other hand is operating the blow gun.
Use the air until you get them positioned and it's okay to move them around to make sure you have them where you want them.
When you're all done they should resemble this: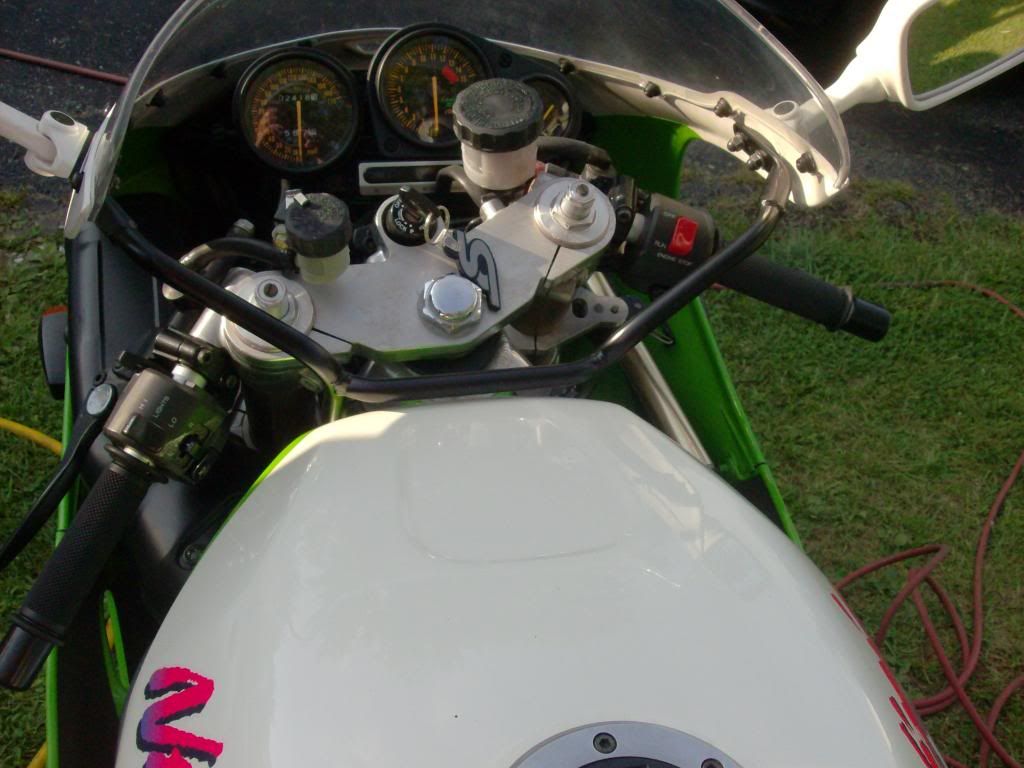 Normally this is a two handed job but I was taking pictures while doing it.
If you have removeable bar ends it will be easier to do this with them off, but you can do it with them on like I did.
If you're worried about the grip moving around after it's on then hose the clip-on down with hairspray before installing the grip. I do mean hose it down. You want it wet so the grip slides into position. It will dry and provide adhesive for the grip to stay in place. That's the end of "Changing Grips 101".