Discussion Starter
·
#1
·
Hi,
I was doing a valve clearance job on my bike, when I was putting the cams back in I wasn't quite sure how to set the timing, as the manual does not explain very well. Firstly, there are 2 markings on each cam, an arrow and an EX/IN. Second, there are 2 dashes on the ignition timing plate, not sure which is 1&4 TDC.
I did it the best I could, and when spinning by hand I don't hear any interference between the valves and cylinders, but I do get a "popping" sound from the exhaust side (are the cams that aggressive? or am I doing something wrong). I'm gonna get a long stick or something and double check to make sure that 1&4 are indeed at TDC, and judging by the cam lobes, the arrow mark seems to be the timing mark, not the IN/EX.
Here's a pic of the exhaust sprocket: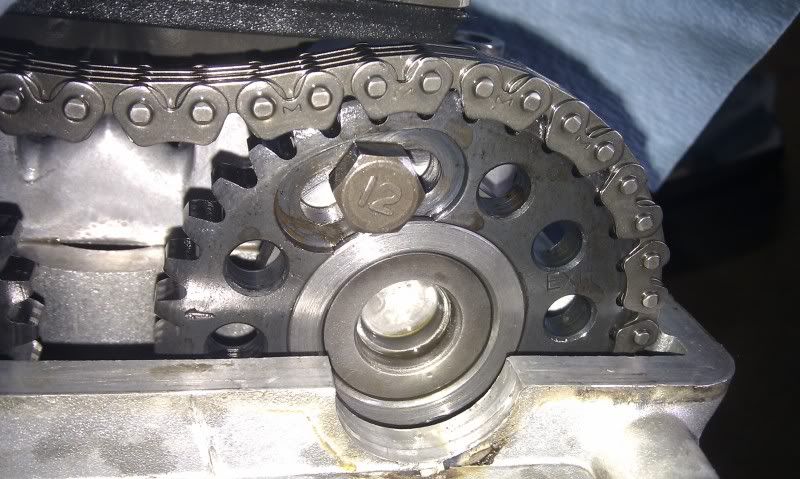 Note that this was after I spun it a few times, the arrow was lined up with the casing on the other side when timed.
And just out of curiosity, how is spark controlled? Because the plate seems to be run 1:1 with the crank, but the spark in a cylinder will fire at every second TDC, how does the engine know when to fire which (1 or 4) spark plug?