Discussion Starter
·
#1
·
Hi All,
I've got a 02 zx6r California model. This model is different from the 49 other states, because it has extra emissions hardware in it. In other words, there is a LOT of extra crap in my bike, taking up space, and making it difficult to work on. I'd really like to remove this system completely.
This is NOT the same thing as the Kleen Mod for the zx6r. I have searched, but have not found a how-to for removal of the evaporative emission control system.
Here is a page from my service manual, showing the difference between the regular zx6r, and the CA model. The regular zx6r just has the normal petcock, fuel filter, and fuel pump. In the boxed area in the diagram, you can see just how much extra junk is in the CA model.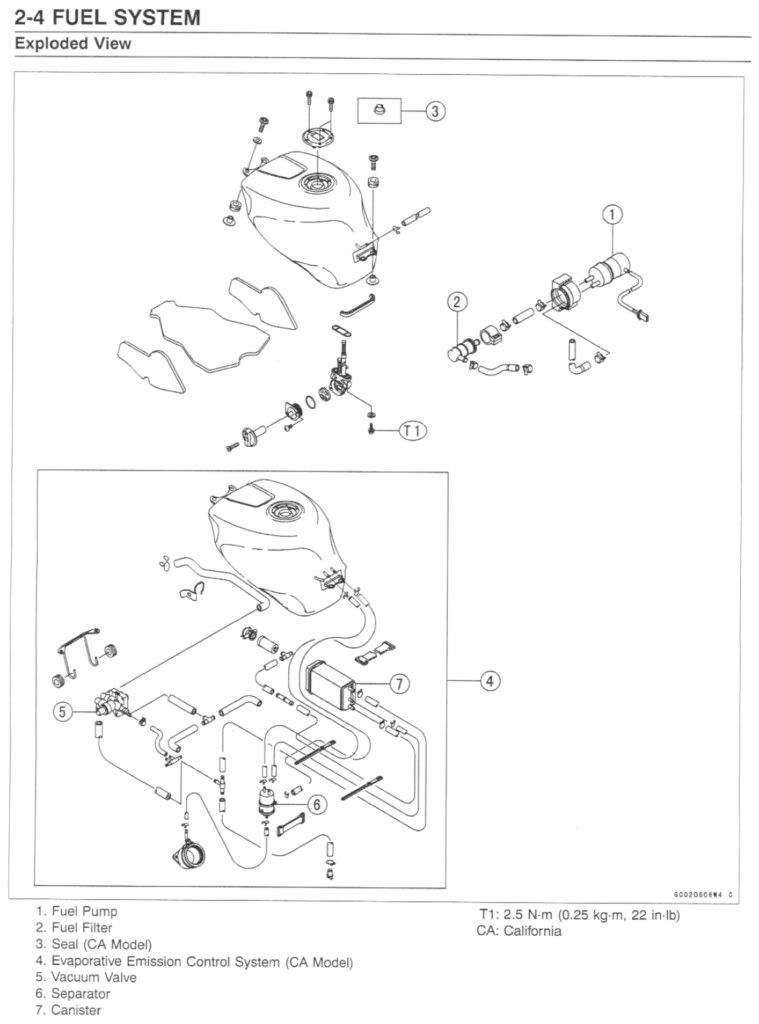 Here is another page which sheds more light on some of the connections of the CA model parts vs regular.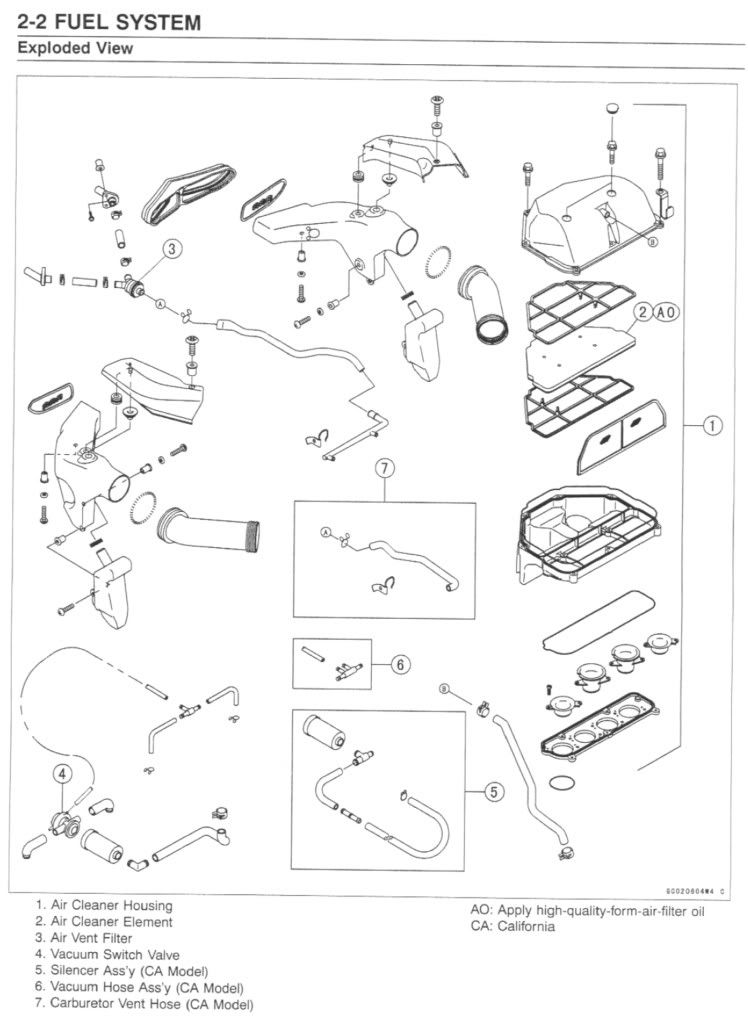 I think removal should just be a matter of taking out all the extra parts, and pluging or connecting the holes that are left over. I'm not sure if I can figure that out on my own. Anyone done this mod before? Any/All help would be awesome.
Thanks!