Discussion Starter
·
#1
·
hey guys, im sure a few of you read about the problem i was having even getting my case to split, well last night i got it after i took 3 bolts out i had looked over. Anyways, now i am trying to figure out what the problem is.
let me start with telling you the symptoms of what the bike was doing, if i shifted into second it was ok, as long as i didnt touch the throttle, as soon as id touch the throttle it would slip into first, also if i hit second it would make a grinding noise on me, that only happened once when i accidenty hit secound, i was riding and just skipping second all together. what would make the bike slip out of ONLY second gear?
i have the case split and i see some bad looking wear on one of the forks. but i think this is caused by whatever the problem is, i have inspected the gears and dogs on the tranny and everything seems to look ok as far as the gears and dogs go themselves.
wear on the shift fork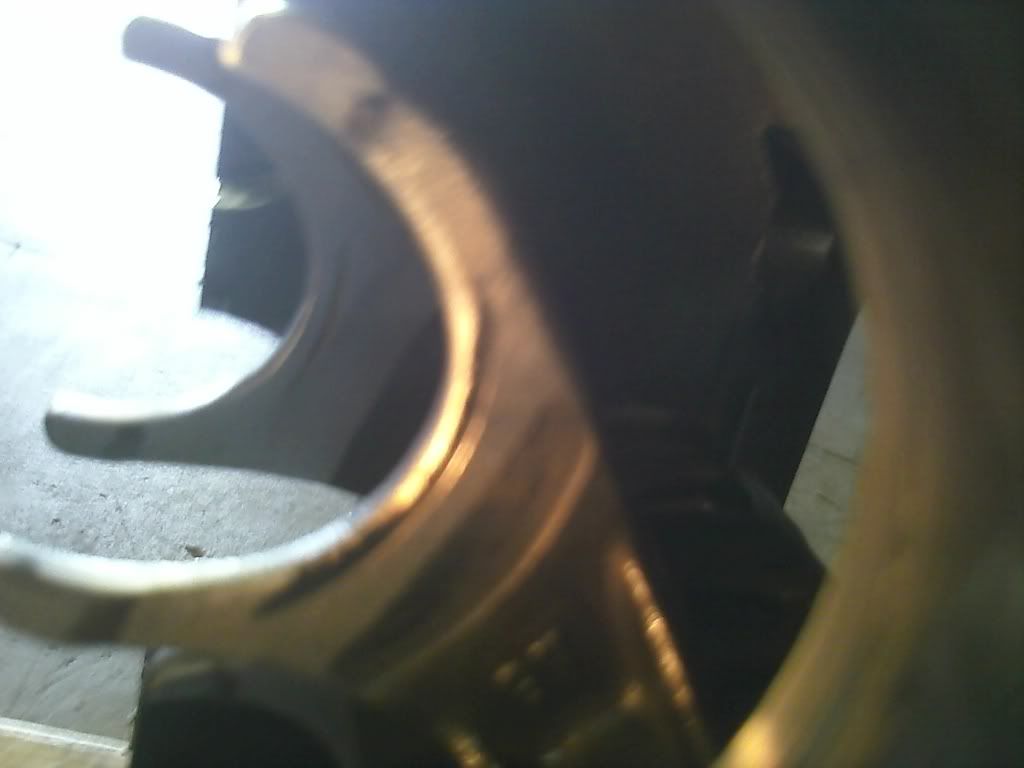 also, im not sure what this it, but if you look closely wear my finger is, it appears to be sheared off.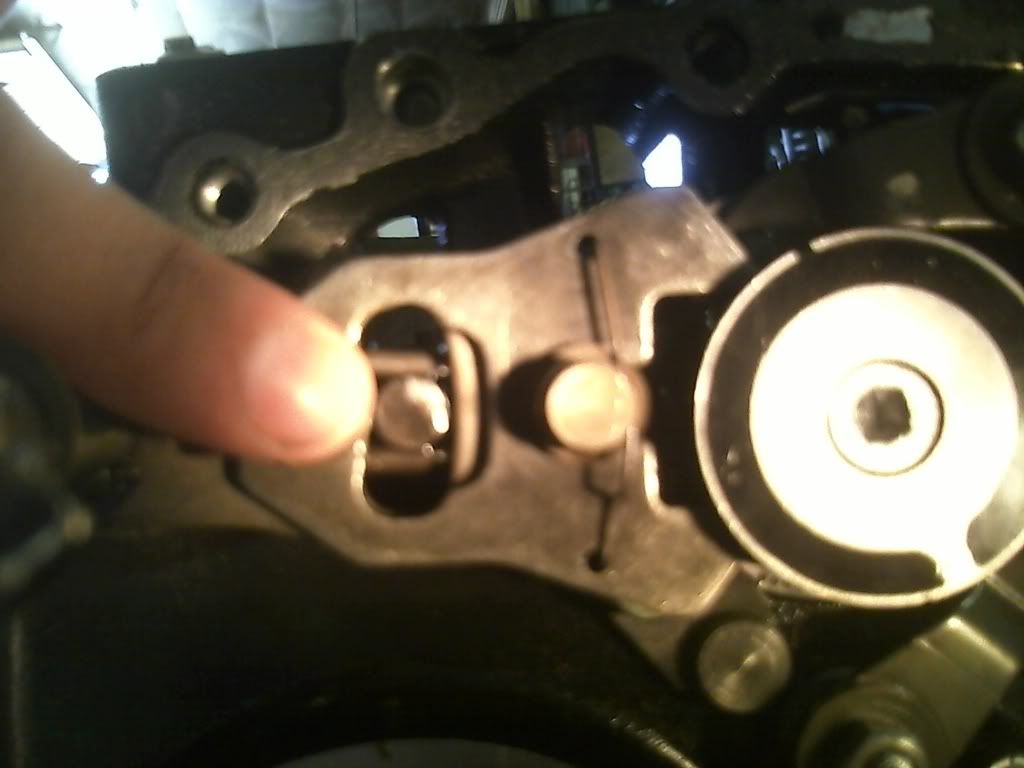 and just a pic at the tranny not thats its close enough or with enough detail to tell anything, but as i said i inspected everything hear and dont see anything obvious.