Although I am new to this forum, I have been a member of Bikeland.org since 2000.
2000 ZX12R Ninja: 31K Meticulously Maintained Miles. Oil Changed EVERY 1,000-Miles!!
-Muzzy1270 piston kit w/ 14:1 Compression.
-APE Adjustable Cam Sprockets w/ Cams Degreed at 105 in / 100 ex.
-330cc Fuel Injectors: Calibrated and Balanced by RC Engineering.
-Muzzy High Flow Fuel Pump.
-Muzzy Adjustable Timing Advancer/Retarder set at +4 deg.
-Head Intake and Exhaust Ports "cleaned up" and matched.
-Stocked Velocity Stacks port matched w/ #2 & #3 raised 10mm w/ T6061 billet aluminum adaptors.
-TiForce FULL Titanium 4-2-1 Exhaust System w/ Custom Ti Hanger (9 lbs. Total!).
-BMC Race Filters.
-NEW OE Spark Plugs.
-Custom Mapped by Mark Ledesma at North Valley Honda, Phoenix. 190 h.p / 111 ft/lbs.
-Muzzy Aluminum Fan w/ Manual Override.
-Muzzy Clutch Hub Kit w/ Custom Oiling Modification on Puller shaft.
-Falicon Billet Clutch Basket.
-Robinson Industries Transmission w/ Billet 2nd. and 3rd. Gears.
-AFAM D.I.D. Chain and Aluminum Rear Sprocket and Nuts.
-New shift Forks and Drum.
-Techtronics Gold Compression Shift Rod w/ MPS Electronic Engine Kill Box. This is a custom installed electric shift kit. NEVER MISSES A FULL TROTTLE UP SHIFT!!
-Raptor Performance Miniature Shift Light.
-Illuminated Oil Pressure Gauge.
-GSC Moto (German) "True" Frame Slider Kit.
-FULL Race Tech Gold Valve Suspension w/ Custom Billet Bladder Cap on Shock. 11 kg. spring on Shock. 1.0 kg. Race Tech Springs in Forks.
-Two 3mm shims out back to provide an extra 12mm ride height.
-Schnitz Rear Lowering links.
-DEKA ETX14 Glass Mat. Battery.
-Brake Tech Super Light Billet Iron Racing Rotors w/ CP 911 Star Pads.
-Braided Brake lines.
-Motion Industries Wheel and Carrier Bearings.
-Schnitz Mirror Block Off's.
-Schnitz Billet Aluminum Stator Cover.
-Maier USA Seam-less Double Bubble Windscreen.
-Corbin Seat.
-Dino Custom Aluminum Seat Hinge.
-Kimpex Heated Grip Kit. Custom Installation w/ Illuminated Indicator Light.
-PIAA H4 Plasma Headlight Bulbs.
-TOO MUCH ADDITIONAL TO LIST....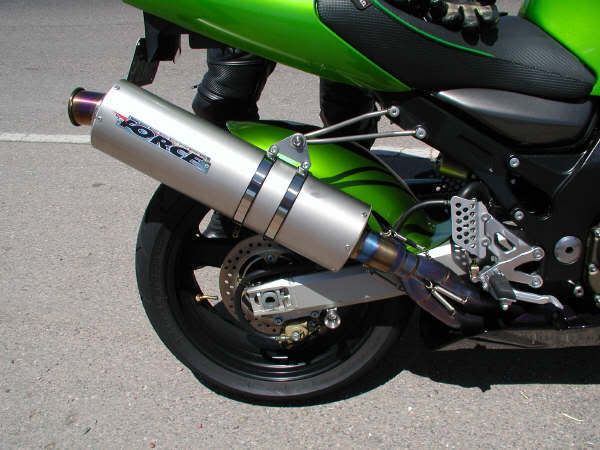 As you can see, this 12 is ready for Top Speed Runs, Drag Racing or a Trackday...
If you are looking for a comfortable ZX14 / G1K Trompin' Road Burner, this is it!
All Maintenance documentation, receipts, and many other details not covered in this list can be provided. This is a VERY comprehensive, powerful and capable package!! No detail was overlooked!
I have $24,000 invested and it's hard to determine a value. Please make an offer. NO TIRE KICKERS PLEASE!