Hi there, i posted these pics up on the zx7 section but i thought i would put it in the right place. Here are a couple of pictures of the zx7.....
Picture of when i bought it....(fairings are cracked, missing baffles and end cap on exhaust, and cracked seat covers)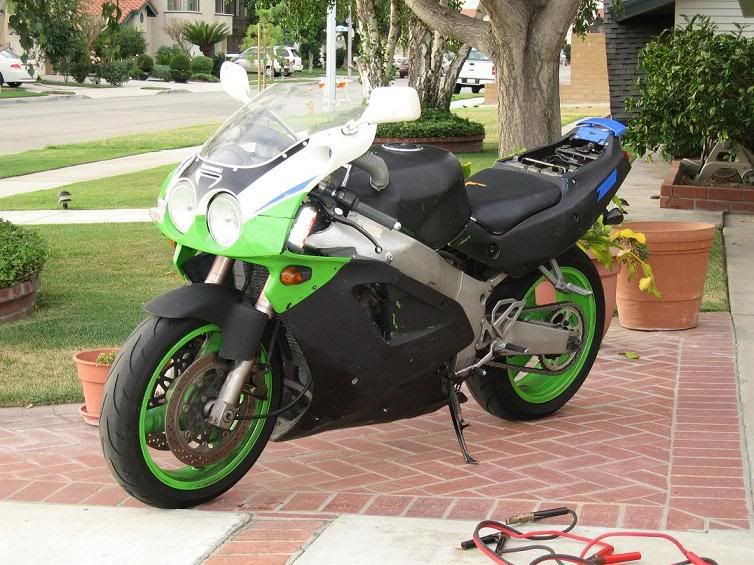 Semi-new pics (still doesnt show the seats...but its brand new seats now!!! still busy riding and cant find the camera :runaway )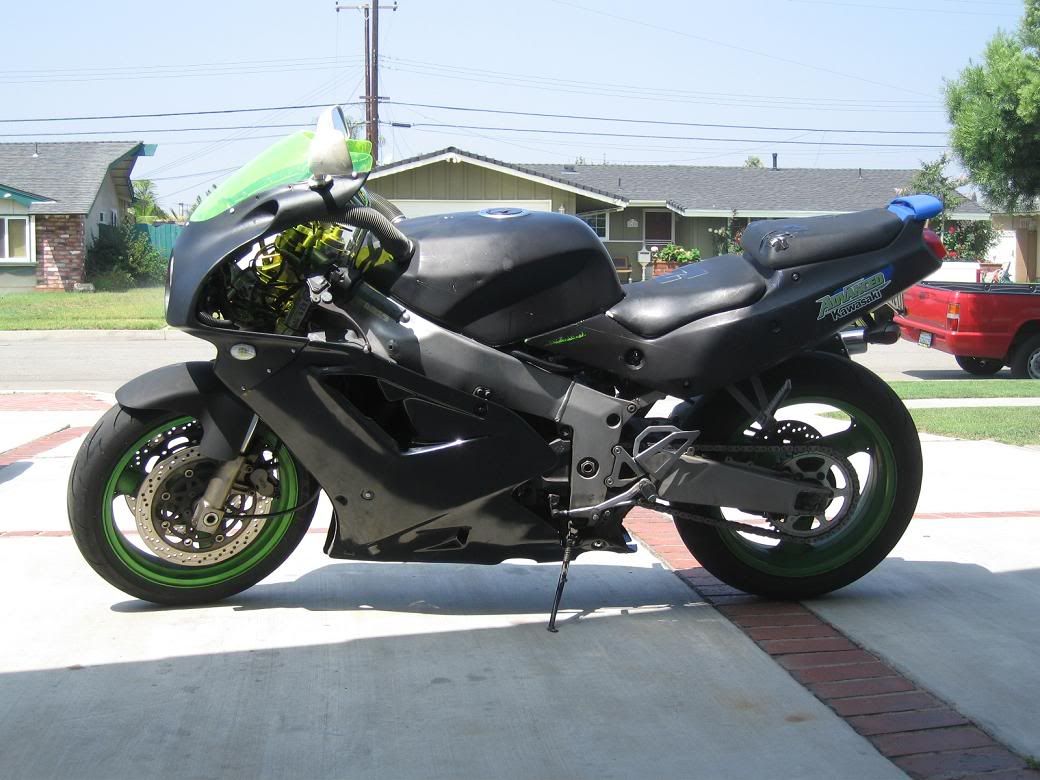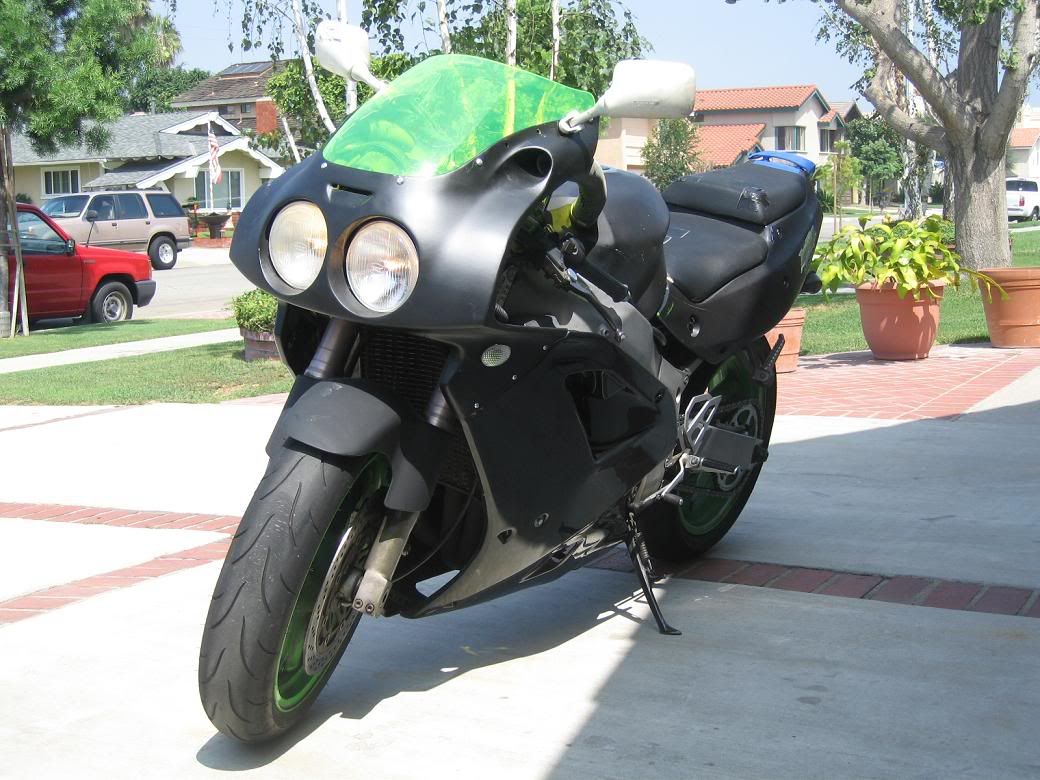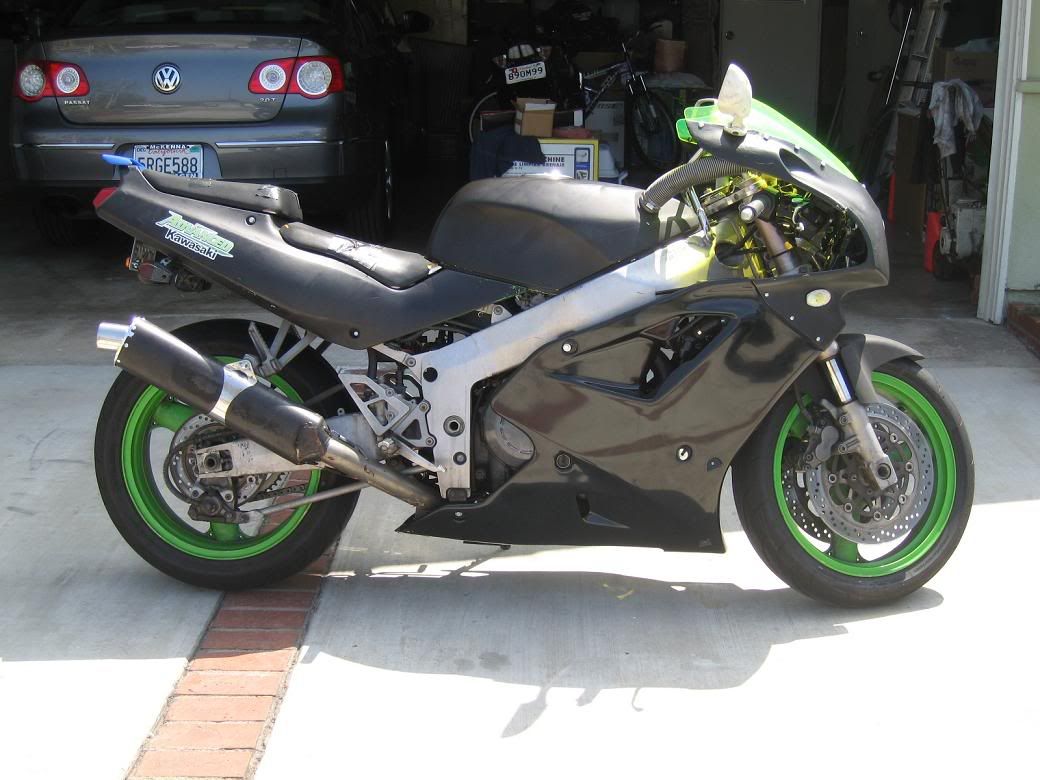 I know shes not the best looking gal, but for the price that i paid for the bike and how its mechanically sound and 3k miles on the rebuilt engine....cant ask for more.....just need time to have her repainted.....