I lowsided my factory fairings and am trying to sell what's left. I know I have a low post count and I know some of you are hesitant to send money to non-established members. Let me assure you that I am paypal verified, have all positive feedback on many auction sites.
If you're still unsure about me, feel free to call me or text me and I will do my best to convince you that I am an honest seller. I will guarantee I will send out the item you want within 1-2 business days.
678-492-1711
If my prices seem unfair, feel free to shoot me an offer.
Left side OEM fairing. Silver. Scratches shown. ($100 shipped)
Scratch on lower end. Can paint over it no problem. Can't see it when fairing is installed.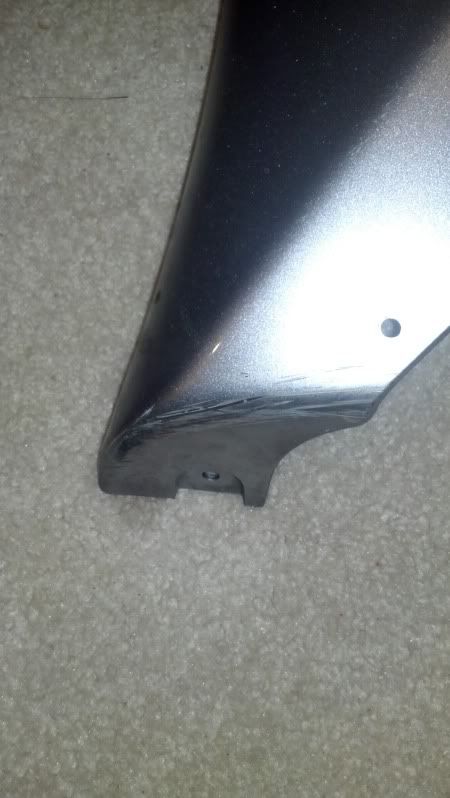 Surface scratches. Rest of fairing is fine.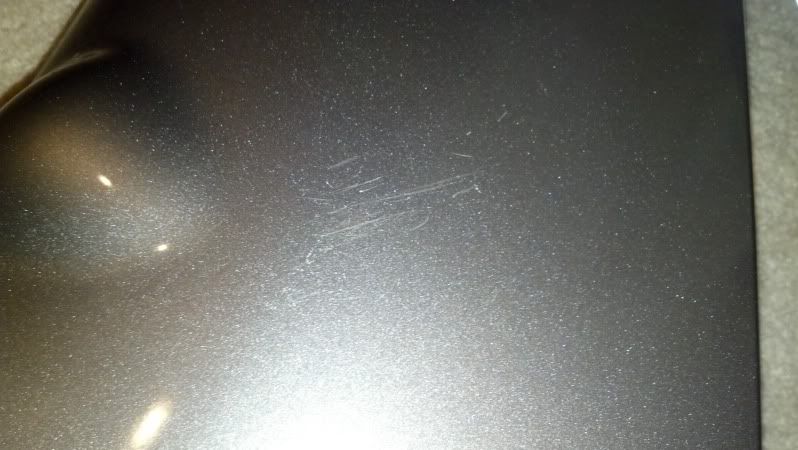 All mounting points in tact.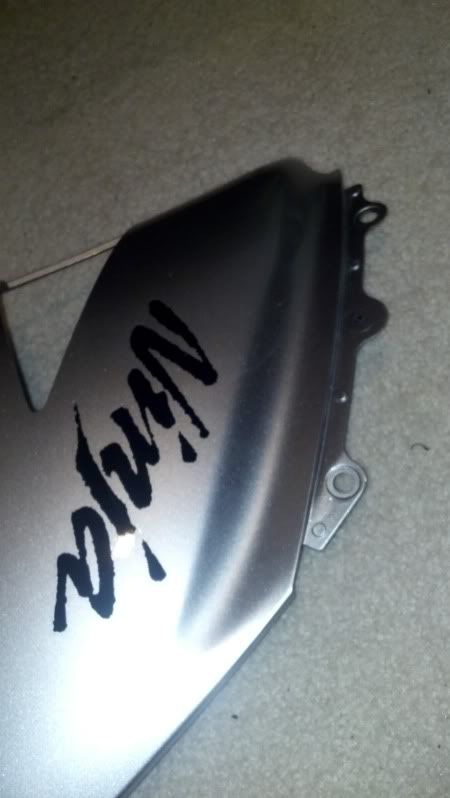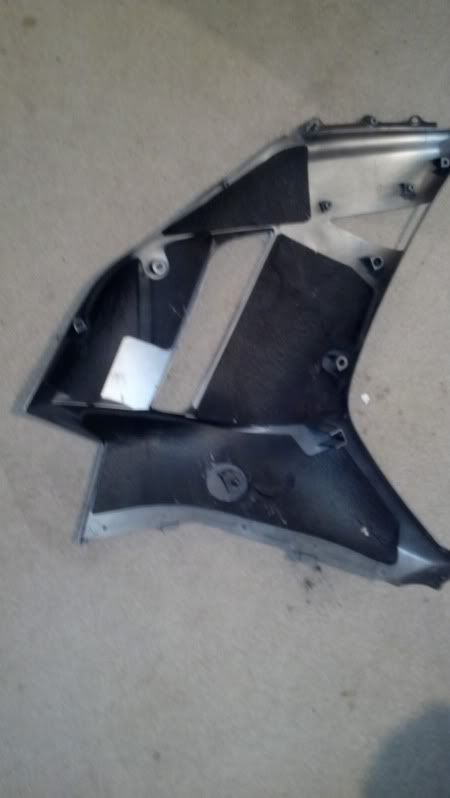 Tail Fairing. Silver with scratches on only right side. Can be repaired. Structurally in tact. ($75 shipped)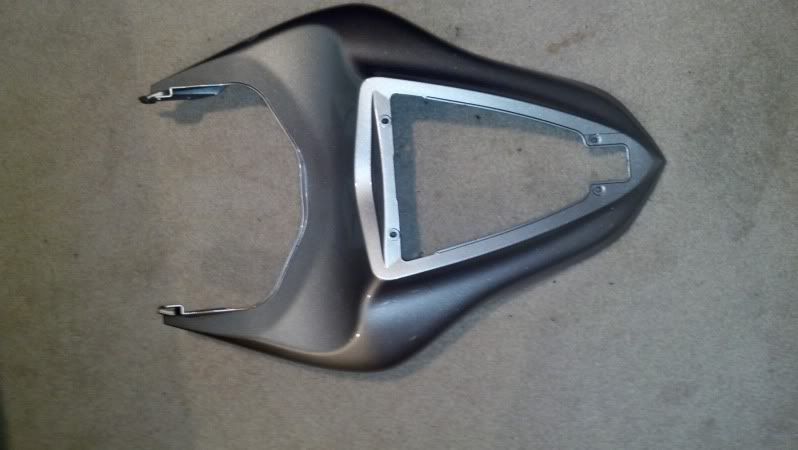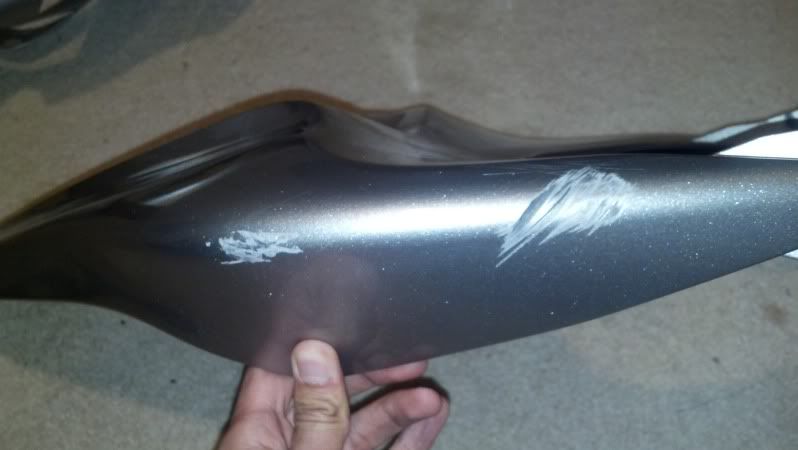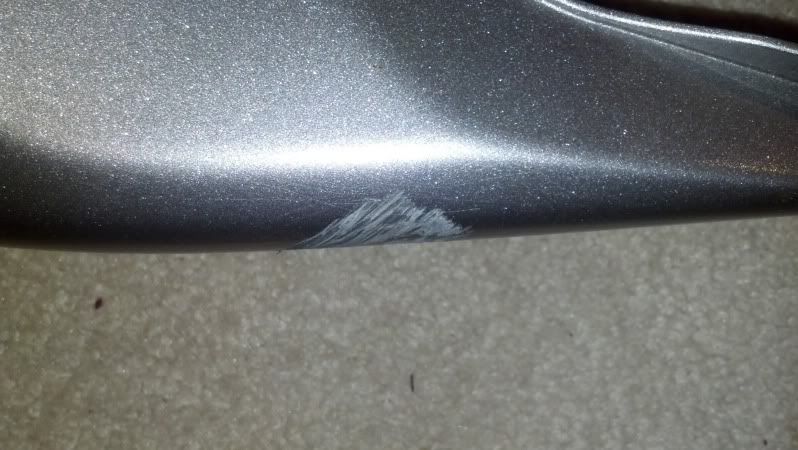 Front tire hugger. Small scratch on front. ($40 shipped)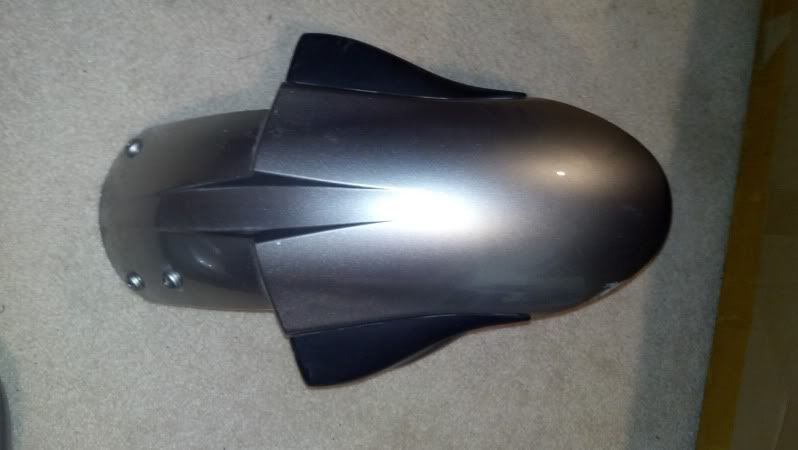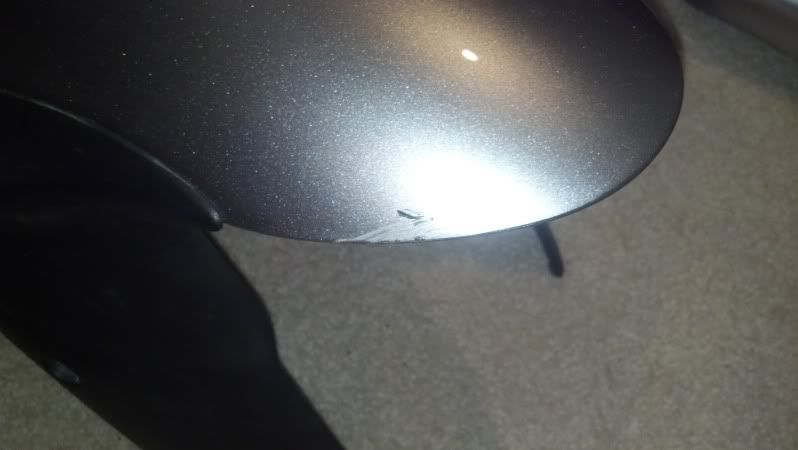 Rest of the scratched fairings. Unlike those above, these have pretty deep scratches or are cracked. Maybe someone can use them to practice repairs. ($make offer I want next to nothing for these. Will likely go into the dumpster if not sold soon)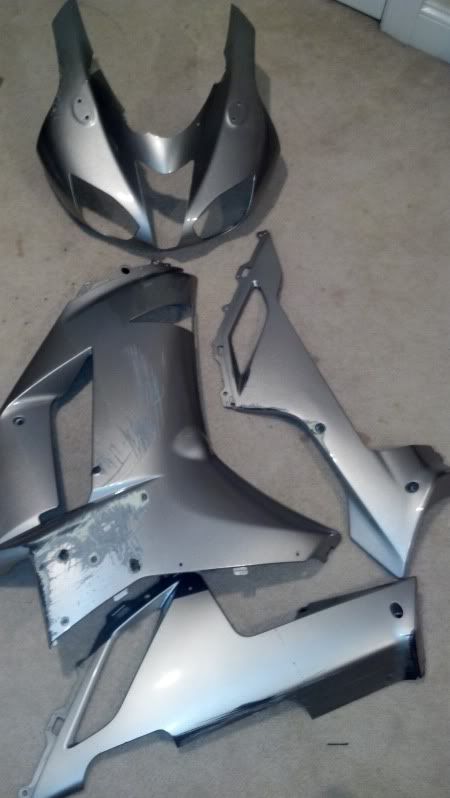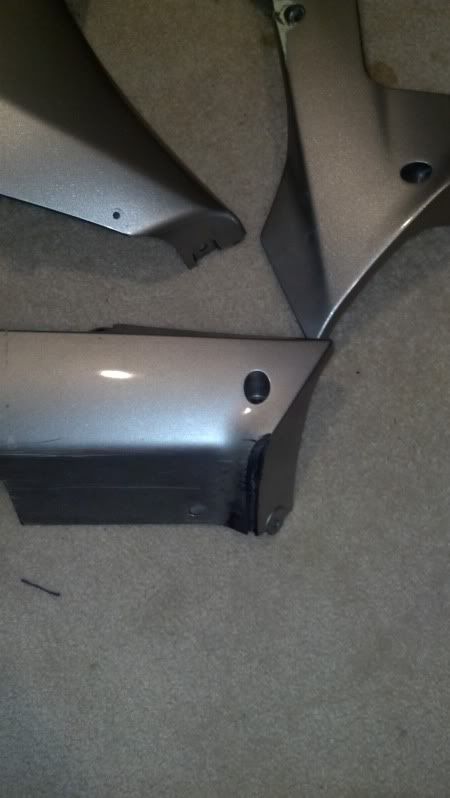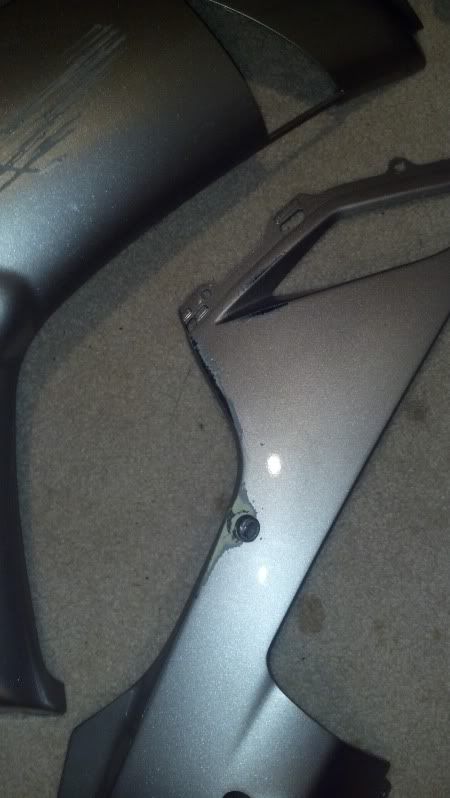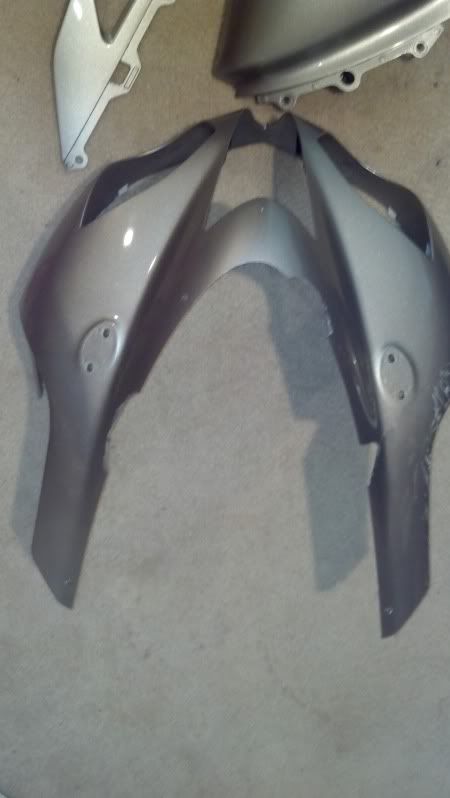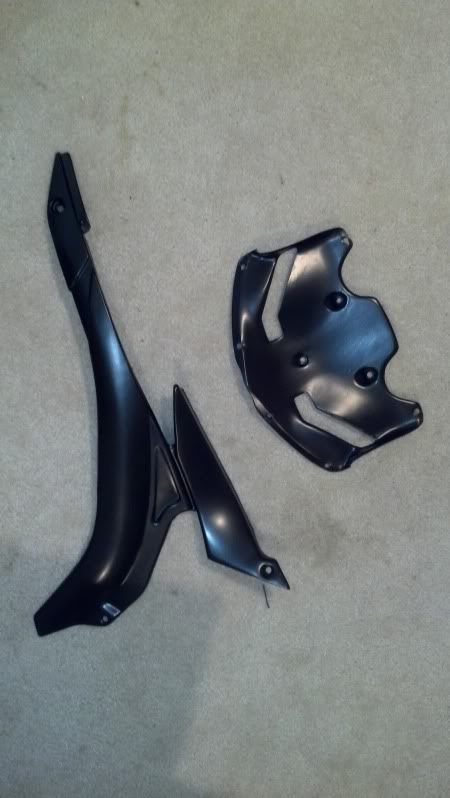 All plastic trim pieces. (THESE ARE ALL AFTERMARKET) I have all of them. All are not pictured but I do have them unwrapped and never installed. ($5 a piece + shipping)