Ever tried a Magnetic Tank Bag on ZX12R ?
---
There is a company selling a pretty nice magnetic tank bag for around $ 27 and I was considering buying it but with the plastic tank cover I am wondering if it will hold very well. I just went out to my bike with a pretty powerfull magnet and tried it in different places on the tank. It actually stuck pretty well on the back half of the tank towards the seat but not so much on the front half towards the handle bars. Has anyone ever bought one and was it able to grab hold well enough to stay in place ?
Also this bag has , well for lack of a better word , wings on the side that go down the side of the tank ( you know, just like the tampons on the commercials
) which actually seems to have the best magnetic hold so I think it might work pretty well.
Thought I would ask as to avoid throwing away $ 30
---
Michael Viau
2004 ZX12R
Phoenix, AZ.
The reason for your magnet holding a little better near the rear of the tank is because the metal gas tank sits close to the plastic at that point. The rest of the tank cover has some significant clearance from the plastic to the metal frame, and you may not have much luck with a magnet style bag. Here is a picture of the bike without the tank cover, you can see that there is little metal coming into close proximity to that plastic cover when it's on. (ignore the broken bits, hahaha!)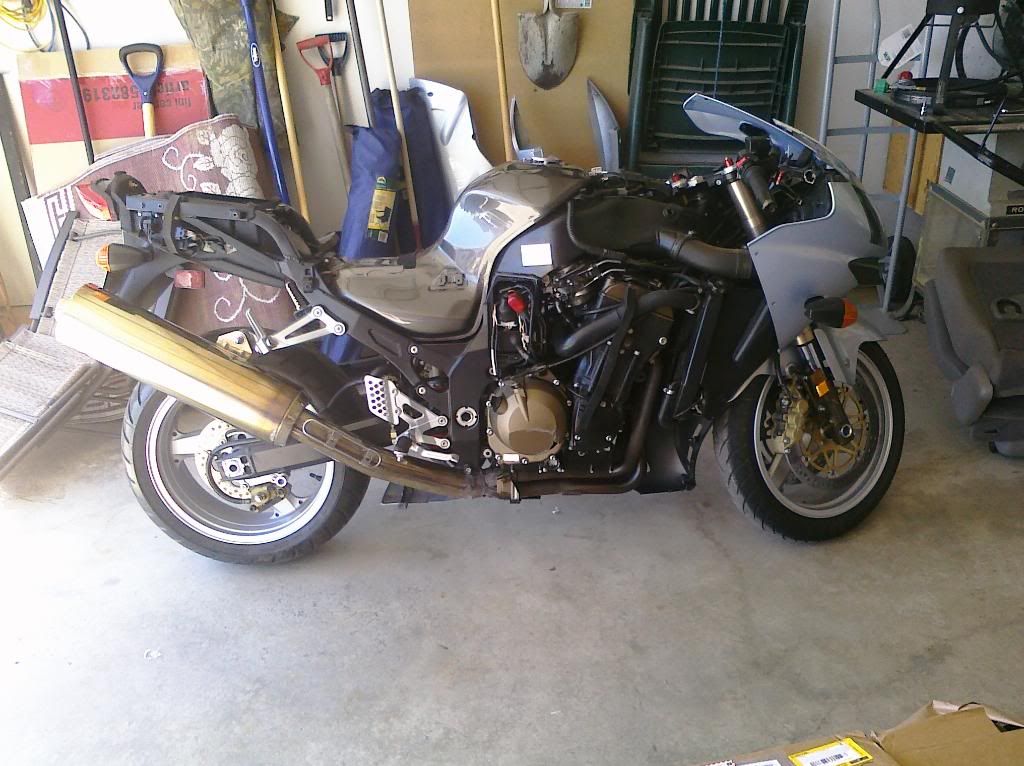 ---
Negative Ghostrider, the pattern is full.
Posting Rules

You may post new threads

You may post replies

You may not post attachments

You may not edit your posts

---

HTML code is Off

---