Stock paint, but you gotta love the candy lime green, at least I do...for now
Wow! Im kind of feelin those looks. I dont know why, but Im actually really feeling the animal print. I think it would look kinda cool if you integrated the lights into some cat eyes. It is animal print, right? I couldnt tell bc the skull on the front, its throwing me off.

Keep posting the pix! Ill be checking this thread later....
ZX7R IN DA HOUSE!!!!
looks really sweet... saw pics of it white and now the orange and that other color.... what one is it now?... haha
---
"Sir Skirt Chasin, Adrenaline Lime Ridin Whore of ZXF"

2012 BMW S1000RR - Motorsport - Every Option & Loaded with Carbon Fiber
2013 Kawasaki 300R - Limited Edition Green/Black (GF's new wheels)
2003 Kawasaki ZX7R - Stripped Track Bike w/ gobbs of parts!!
2000 Kawasaki ZX7R - Muzzy & Some other Bits SOLD
2000 Kawasaki ZX7R - Stock 5,600km SOLD
Well this is my baby, hope you enjoy.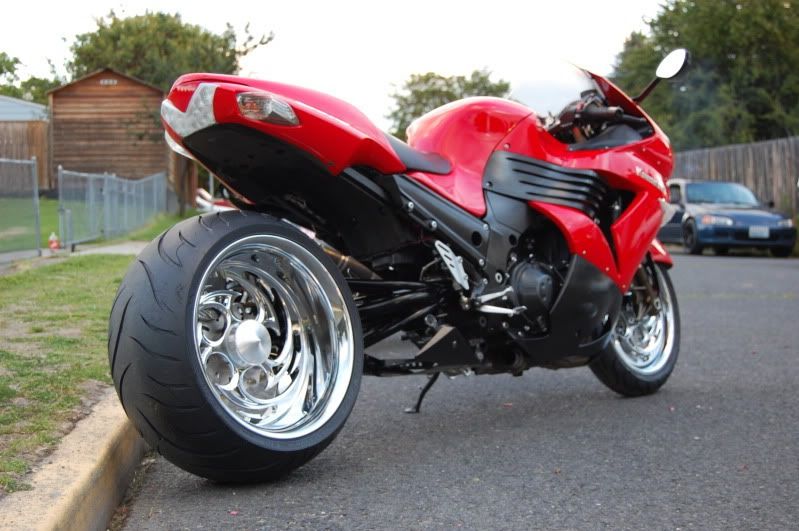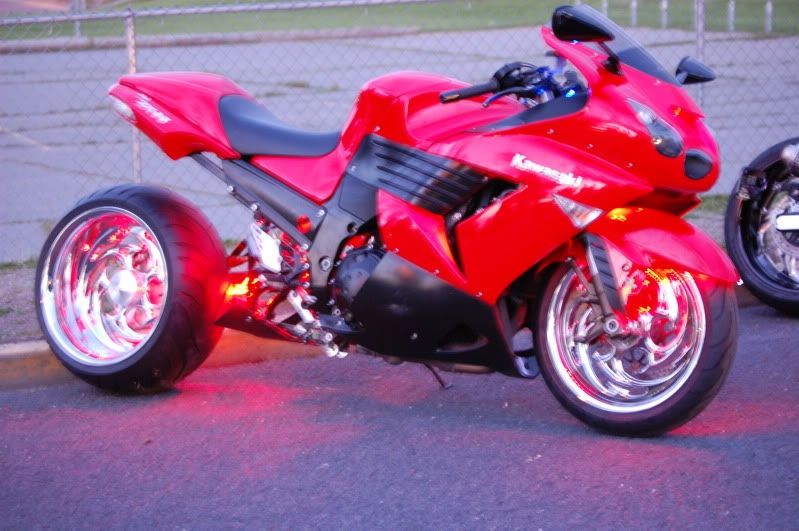 Mods:
Single Sided swingarm
300 tire
spinner wheels
lowering links
lights
just to name a few, more on the way.

---
CoolBrotherZX-14
---
Last edited by CoolBrotherZX14; 07-27-2010 at

03:20 AM

.
Holymotheroffuckthatsabigtire
Quote:
Holymotheroffuckthatsabigtire
...its only a 300. Actually my exact words when I pulled it out of the box was "holy shit, thats a big ass tire". I had an idea but when you first see it in person it takes on a whole another perspective.
---
CoolBrotherZX-14
In all fairness, it looks great.
Senior Member
Joined: Apr 2015
From: Lewisville Texas
I Ride: 04 Ninja Zx6R
Posts: 182
Posting Rules

You may post new threads

You may post replies

You may not post attachments

You may not edit your posts

---

HTML code is Off

---