The Official January 2017 ROTM Entry Thread!
---
This is the Official ROTM Entry Thread
** The contest format will be an 11 month ROTM contest. Each monthly winner from January to November will be entered into a final poll in December for everyone to choose their favorite bike for the RIDE OF THE YEAR (ROTY). **
The winner of the ROTY will win a $50 CYCLE GEAR GIFT CARD!!!
-All bikes entered must belong to a ZXFORUMS.com registered member.

-All competitors must have at least 50 posts to enter the competition. We want to ensure prizes and glory go to real members of our forum.

-You must post a picture/pictures that everyone can see. No links!

-We would like to have some info on the bike, including year, model, mods, maybe a little story about the you and the bike.

-If the bike has won a Ride of the Month contest during the current ROTY campaign then you cannot enter that bike again. If you've got a new bike done differently...alright, I'll allow it.

-The entry must be a Kawasaki.
Once the deadline has passed, I will copy the entrant's posts to the voting thread to make voting easier. Also they will be added to the ROTY Voting Thread.
[B]
As always, the voting will be done in a separate thread found
HERE
GET YOUR BIKES IN - ENTER NOW
---
Last edited by Blue; 01-03-2017 at

11:55 AM

.
1994 zx-7 l2
---
I'll throw my hat into the ring. It's not a nut and bolt restoration but I have basically touched everything to make this bike really quite a nice example again.
It is a 1994 ZX-7 L2, I've done touch up painting on every cosmetic panel and new decals on the front cowl and tail.
New windscreen, new grips and levers, mirrors, new flushy turn signals/LED signals in the tail.
New chain, sprockets, tires (not pictured, just did that while in winter storage)
New Cams, 8 out the 16 followers also (worn needed replacing)
This bike is a driver, to be enjoyed, but also pretty.
I very much look forward to turning this machine loose this March, and continuing my progress as I go. (Micron full exhaust system later this year and jetting)
Thanks for your consideration! Gotta keep the classics going :)
A little back story about myself, I grew up on motorcycles, I raced motocross as a teen and had a few sport bikes in the 1990s (mostly 2 stroke, RG Gamma for example). After about 15 years of life without riding I am finally jumping back in and bought my dream bike. I've put more money into this machine than resale would dictate is sensible, and it isn't stopping anytime soon. I'm by title the 8th owner of this machine and plan on keeping this machine in my collection forever (I may buy more bikes never selling this). My inner 13 year old self would be very proud of what is going on here lol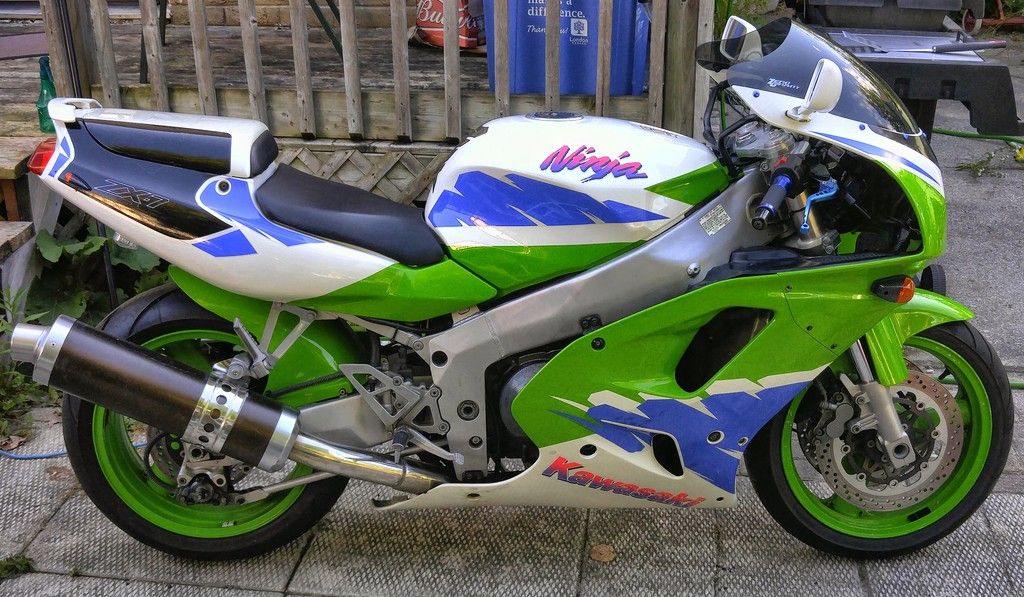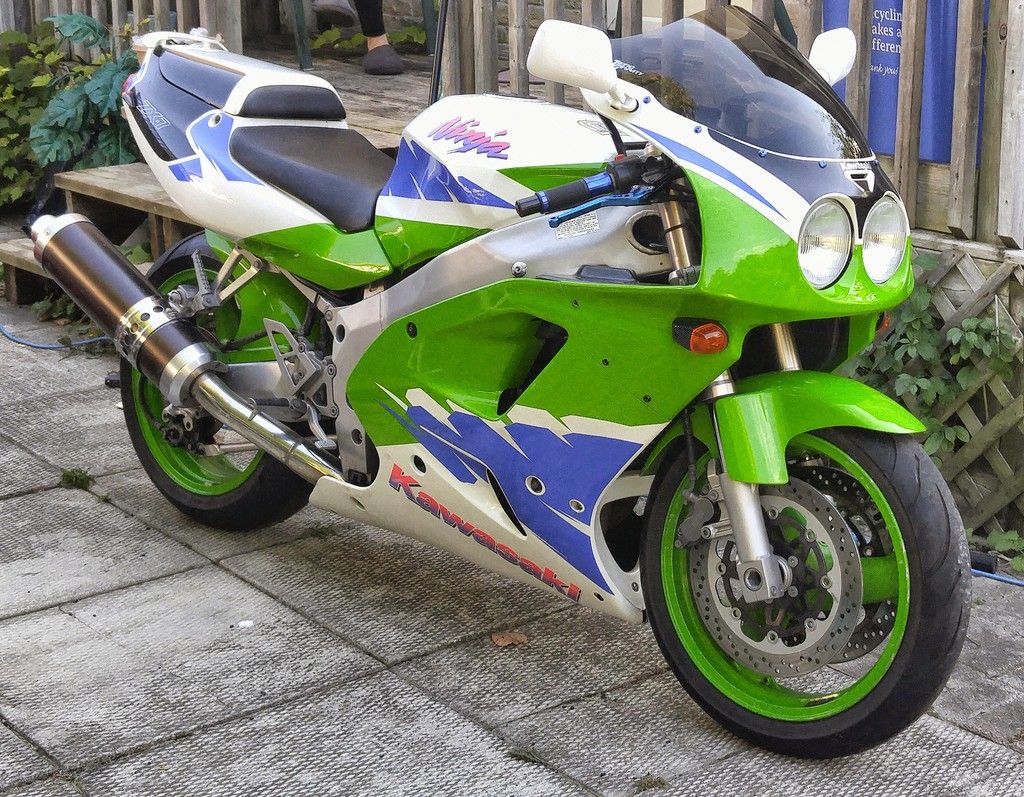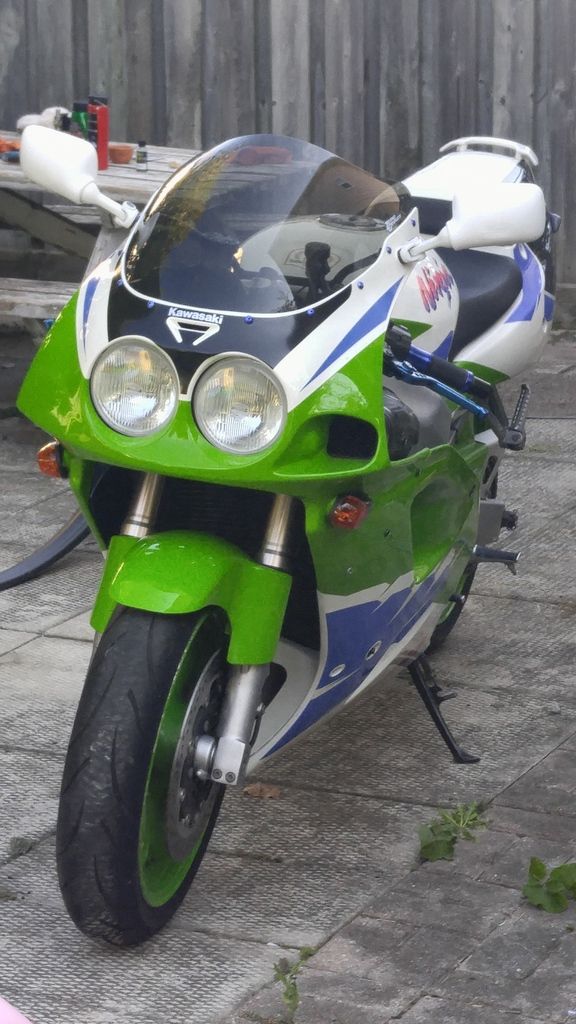 ---
Last edited by Spearzy; 01-14-2017 at

09:42 AM

.
1993 ZX7L with a 96 ZX9 950 Built motor
Muzzy Full Titanium ZX9 Exhaust
Keihin 39MM FCRs
PM Chicanes Rims
Fox Twin-Clicker
Muzzy Cams
Vance & Hines Racing Cylinder Work
Flat-Top Valves
Lightly Ported Head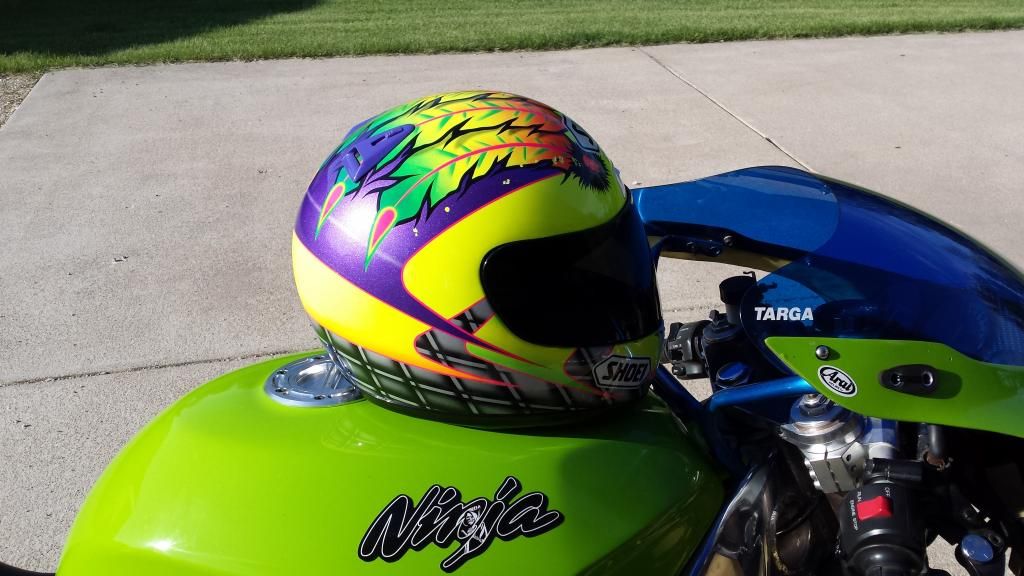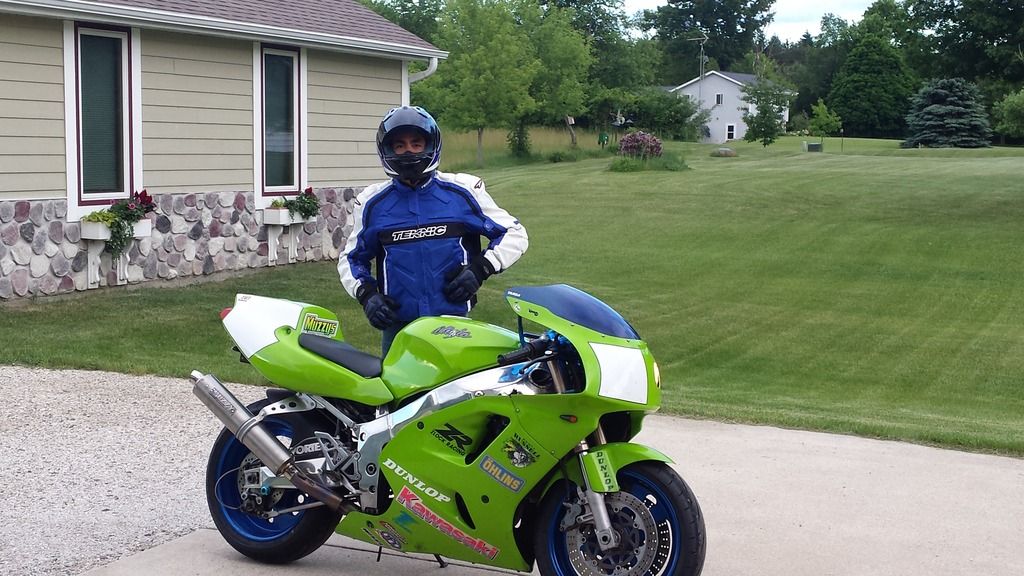 ---
1992 ZX6D
1993 ZX7 (950 bigbore)
2003 Yam. Zuma 49cc
2003 ZX9R
---
Last edited by Kawzxr9; 01-15-2017 at

05:47 PM

.
Senior Member
Joined: Mar 2015
From: Mechanicsburg OH
I Ride: 2014 ZX14
Posts: 190
Spearzy & Kawzxr9 have been added to the poll
Posting Rules

You may post new threads

You may post replies

You may not post attachments

You may not edit your posts

---

HTML code is Off

---