Official September ROTM Entry Thread <--- ENTER NOW!!!!
---
New ROTM Format!
** The new format will be an 11 month ROTM contest. Each monthly winner from January to November will be entered into a final poll in December for everyone to choose their favorite bike for the RIDE OF THE YEAR (ROTY). **
The winner of the ROTY will win a zxforums.com t-shirt with their member name/bike and ROTY Champion on the back.
Assuming product and vendor is still available - if not we will think of something else for a prize.
-All bikes entered must belong to a ZXFORUMS.com registered member.

-All competitors must have at least 50 posts to enter the competition. We want to ensure prizes and glory go to real members of our forum.

-You must post a picture/pictures that everyone can see. No links!

-We would like to have some info on the bike, including year, model, mods, maybe a little story about the you and the bike.

-If the bike has won a Ride of the Month contest during the current ROTY campaign then you cannot enter that bike again. If you've got a new bike done differently...alright, I'll allow it.

-The entry must be a Kawasaki.
Once the deadline has passed, I will copy the entrant's posts to the voting thread to make voting easier. Also they will be added to the ROTY Voting Thread.
[B]
As always, the voting will be done in a separate thread found
HERE
GET YOUR BIKES IN - ENTER NOW
---
Last edited by Blue; 09-01-2015 at

08:09 AM

.
Senior Member
Joined: Mar 2015
From: New Jersey
I Ride: 2014 ZX-14r, 1984 Honda Sabre v65
Posts: 1,548
Bike Name: My Mistress
2014 Kawasaki Ninja ZX-14R
Ebony/Red
Back story...
I was really looking to buy a '14 Connie but after seeing this one in person and also the dealer price, I couldn't pass it up. My ultimate dream bike was always the Busa ever since it came out. I was straight up looking for speed and with hopes to drag race the bike. But when I saw the 14 at the dragstrip, I knew this was the bike for me. So here I am, got a sweet bike that is mad fun to ride and will get to the track next season since it's still a baby on odometer
Modifications:
Two Brothers VALE2 Carbon Fiber slip ons
Zero Gravity double bubble dark windscreen
Brocks Performance clutch mod
Schnitz Racing tether kill switch
Front lowering straps
Roaring Toyz lowerlng links
Red heel guards
Red rear pegs
Red rear exhaust brackets
Customized Bike Parts red tail delete
Autismoto custom logo by Blink
Best pass
[email protected]
Thanks!!
---
Last edited by bungles; 09-14-2015 at

06:47 AM

.
Senior Member
Joined: Aug 2010
From: Sapulpa, OK
I Ride: 2012 WR450F, 2012 Orange Z1000, 2004 Black ZX10R (SOLD), 2000 Red ZX6R (SOLD)
Posts: 15,095
I figure I'll enter my 2012 Z1000.
First picture of her as soon as she got home.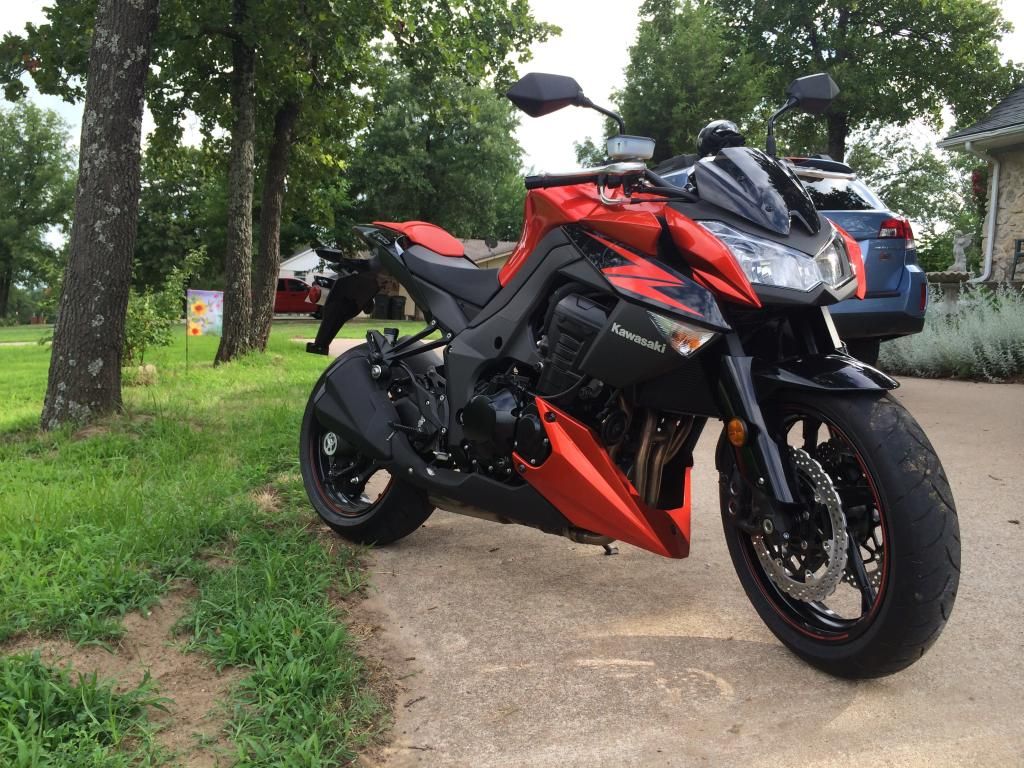 From then on it was all downhill. Let the mods commence!
Fender eliminator
CustomLED integrated tail light
LED markers and turn signals
Toyota LED projector headlights with demon eyes
LED strips in the intake grilles, above the engine, in the belly pan, and under the tank
Rizoma handlebar
Driven grips
eBay bar end mirrors
Tank pad
Sargent seat
Akrapovic full single exhaust
Exhaust servo delete
Air box mod
Kleen air block off plates
ECU flash
Power Commander
GIPro
Speedohealer
Penske 8983 rear shock
Traxxion fork springs
K&N Air filter
Racing 905 race armor
434 racer orange shorty levers
Here is how she sits now.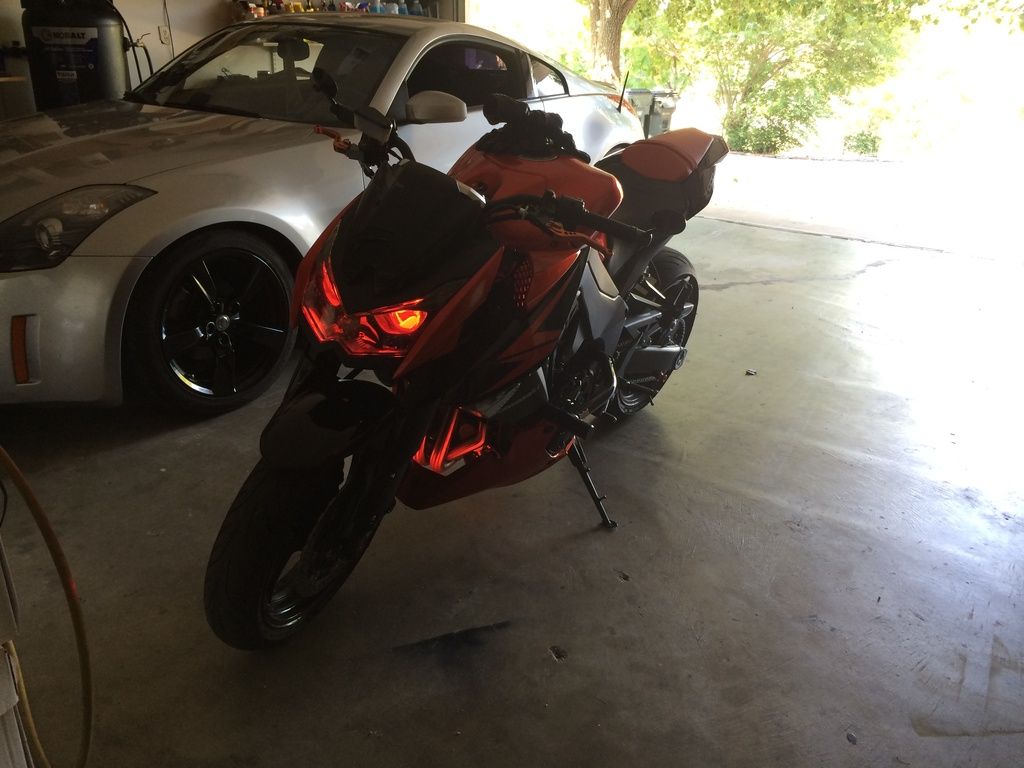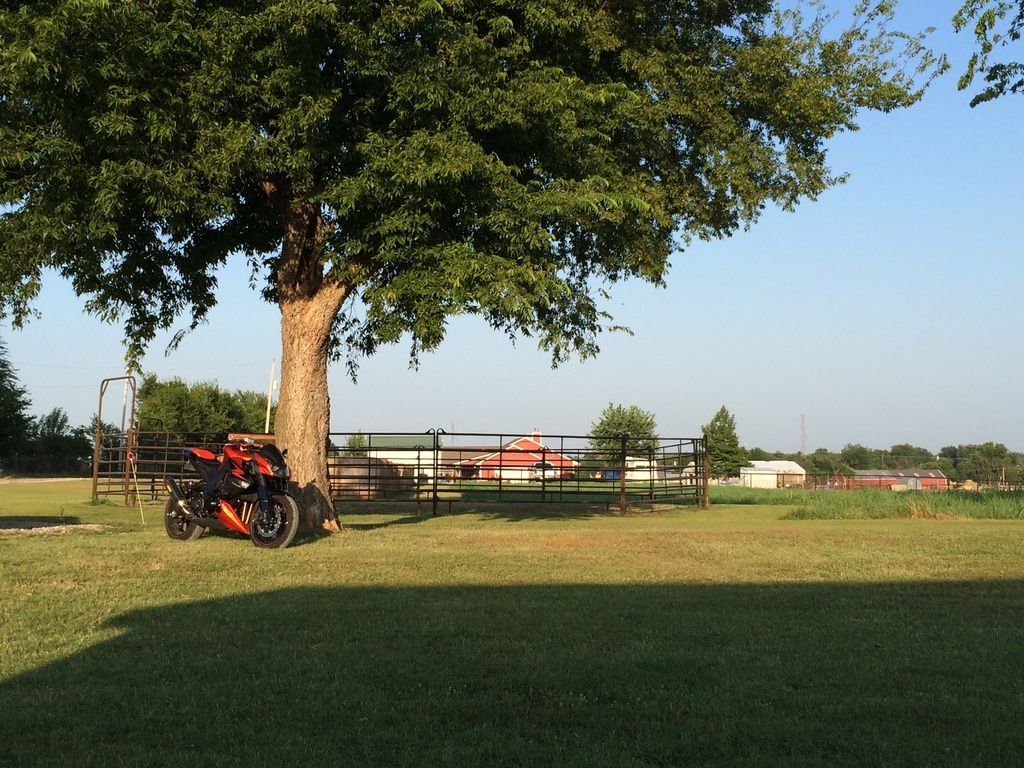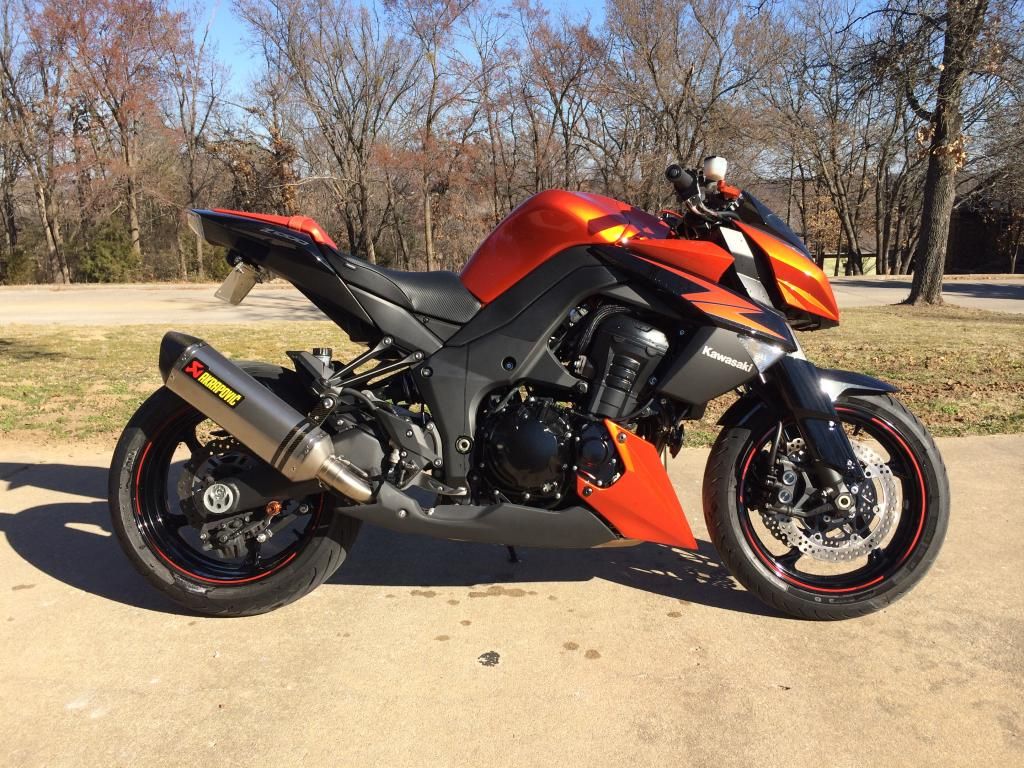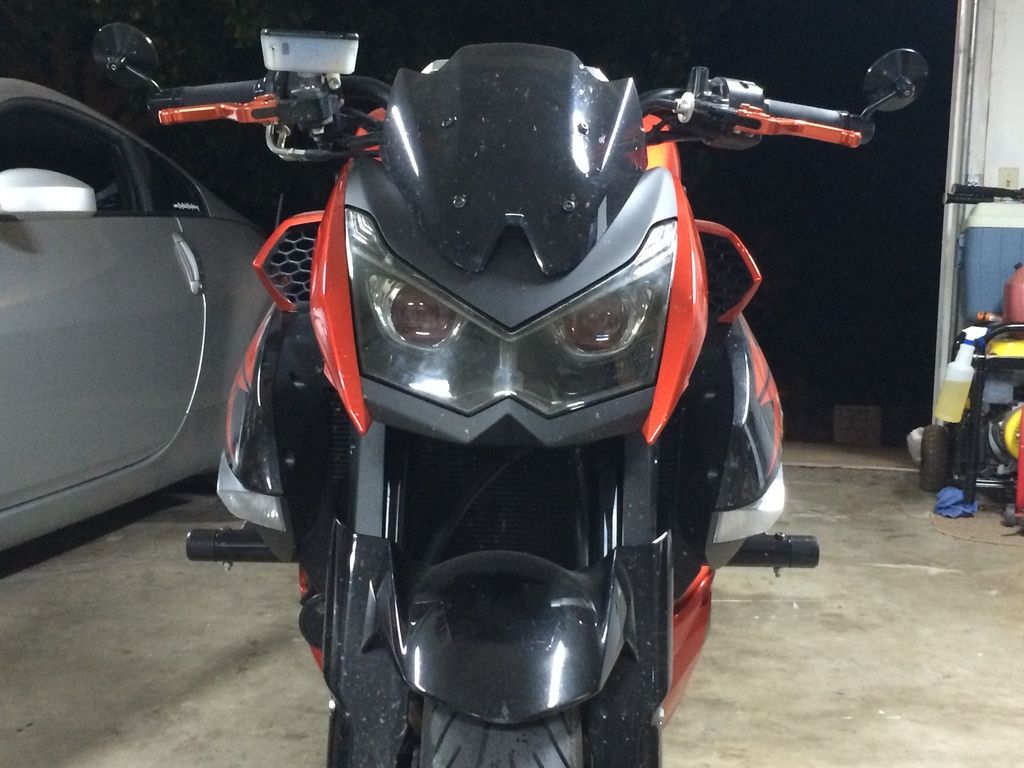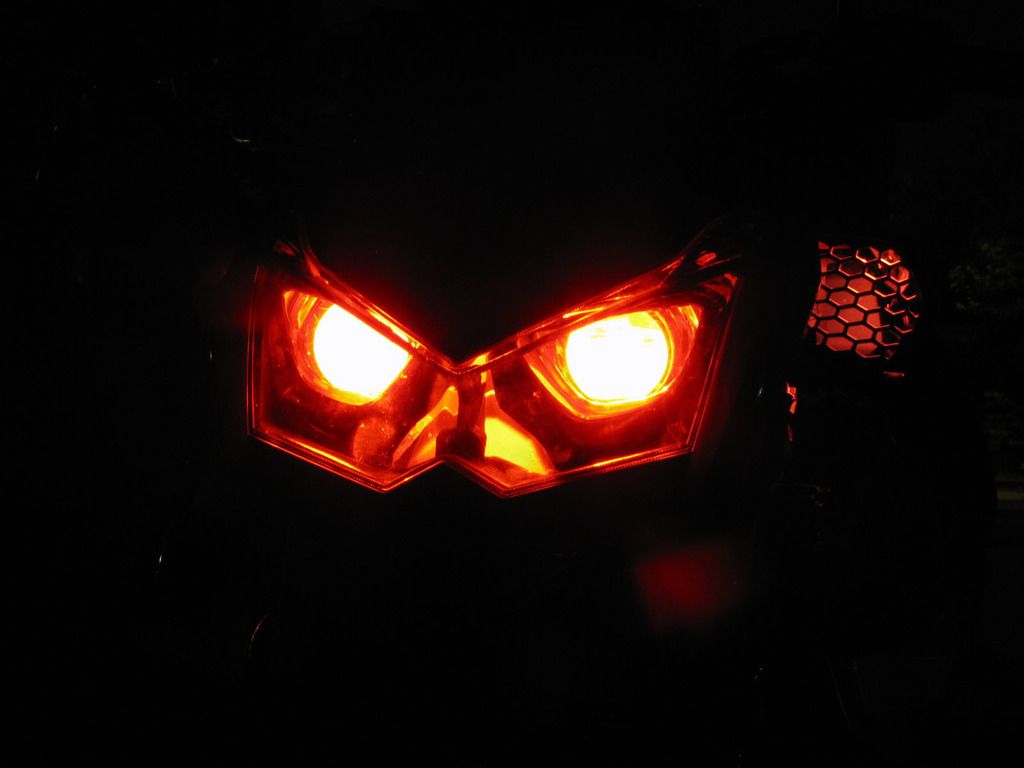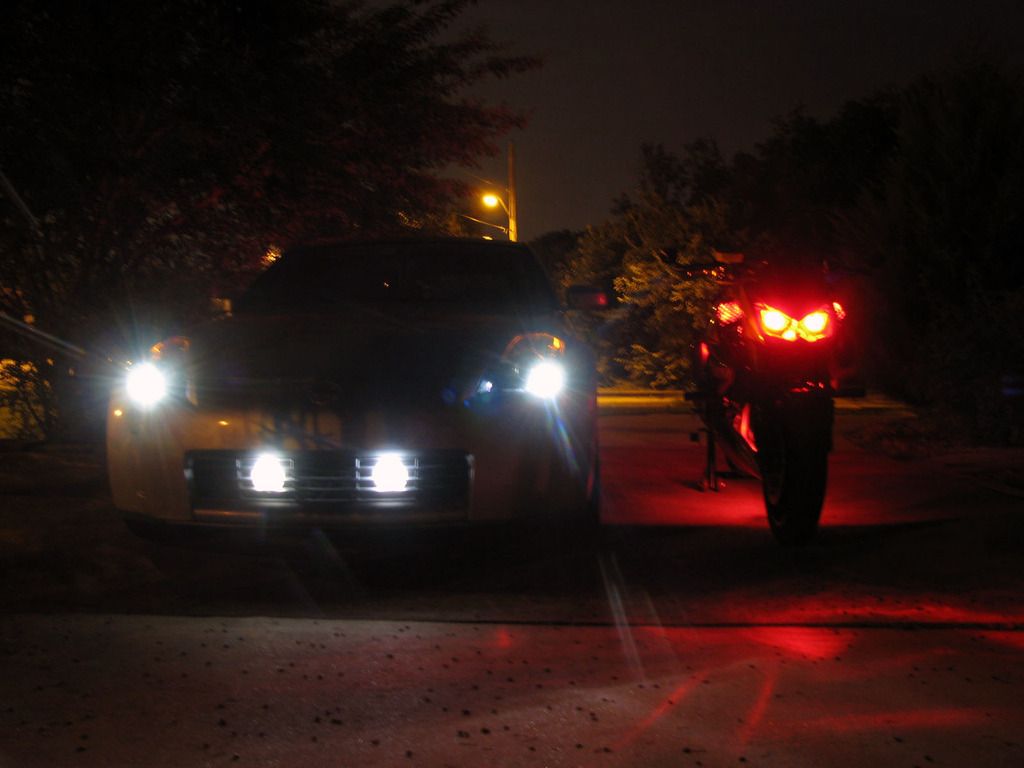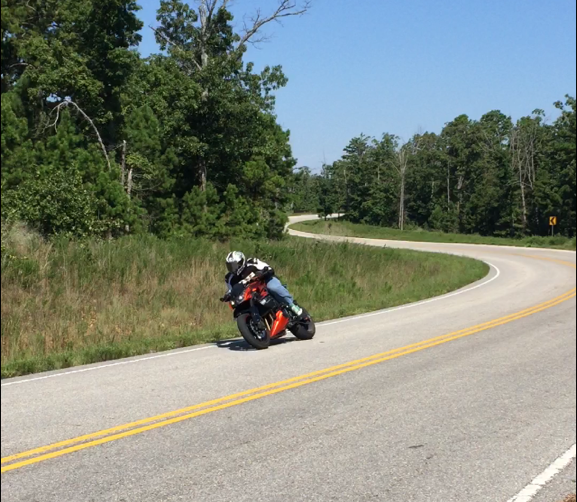 ---
Good morning! Is it Friday yet?
Sir Okie Dokey Pyro Methanol, Grass Grabbin Post Whore of ZXF
- 5-28-11
"You're not drunk until you have to grab the grass to keep from falling off the Earth."
"It's not a party until someone throws up on a stripper."
"I feel sorry for people who don't drink. When they wake up in the morning, that's as good as they're going to feel all day."
Quote:
and 92 is correct.
bungles' 2014 ZX-14R has been added to the poll!!!!




92K1500's 2012 Z1000 has been added to the poll!!!!
Senior Member
Joined: May 2010
From: Brick, NJ
I Ride: 2013 ZX14R, 2017 Z650
Posts: 8,388
we're gonna have to add a number of 14 entries limit
---
Sir Jersey Shore Guido Lippin, Unnatural Gassin, 6R Snow Blowin Whore Of ZXF
Senior Member
Joined: Jul 2011
From: Sioux City,Iowa
I Ride: 2001 KAWASAKI VN800, 2018 Softail Street Bob
Posts: 6,992
I just bought this a little over a week ago
it has been laid down on the right side(previous owners)
Future mods are (all ordered)
New keyless gas cap
Swing arm spools
Just waiting for the parts to get here
Also to find out what color the paint is so I can repaint the right fairing.
1999 zx-7r
Mods:
ELS +4 degree ignition advance
m4 exhaust
Float bowl mod
Carbs have been jetted
Black adjustable levers
Polished frame
---
Sir Mornin Wood, Chicken Chokin, Grease Monkeyin Slease Bag Whore of ZXF
---
Last edited by Woody; 09-08-2015 at

12:30 PM

.
Woody's 1999 ZX-7R has been added to the poll!!
Senior Member
Joined: May 2010
From: Brick, NJ
I Ride: 2013 ZX14R, 2017 Z650
Posts: 8,388
This is my basically brand new 2013 ZX-14R. My wife put it on layaway for me back in October as a wedding gift and I took delivery this March '15. So far it has :
Fender Eliminator
Puig Racing Windscreen
Cox Radiator Guard
Graves Slip-on Exhaust
Shogun Frame and Spool sliders
PCV
BMC Air Filter
Pazzo Levers
And that's it I think. Enjoy the bike porn!
---
Sir Jersey Shore Guido Lippin, Unnatural Gassin, 6R Snow Blowin Whore Of ZXF
Posting Rules

You may post new threads

You may post replies

You may not post attachments

You may not edit your posts

---

HTML code is Off

---