View Poll Results

: Vote for your favorite bike for the July ROTM

oldninjadude's 2007 ZZR/ZX6R
9
29.03%
ciscozx14's 1991 ZX7
16
51.61%
Lebeau's 1987 ZX1000
6
19.35%
Voters: 31. You may not vote on this poll
Official July ROTM Voting Thread
---
This is the voting thread.
The winner of this poll will be placed into the Ride of The Year voting thread which will open December 1st of each year. The ROTY Champion will be awarded a zxforums.com ROTY Champion personalized t-shirt.
I will update the poll as entries are accepted in the entry thread.
(click here for entry thread.)
Deadline for entries is 11:59pm (eastern time) on the 15th of the month.
After the deadline has passed, I will edit this thread so that the entries will be contained here in the voting thread to make voting quick and easy.
No entries will be accepted in this thread.
As always, if you have not
won
the ROTM contest during the current ROTY calender, you are eligible to enter.
Thank you and Good luck to the contestants!
Here they are:

oldninjadude's 2007 ZZR/ZX6R:
Quote:
This is my 2007 ZZR/ZX6R,
I'll do a short list of the mods & upgrades.
It has an 05 6R swingarm & forks.(Sonic springs & Motul syn fluid)
An 04 tail & Exhaust system. (I had to make the seat pan from the J & B pans put together).
An 09 shock with an 2010 linkage, (Custom cut links).
R1 calipers, With a Brembo master & Galfer rotors (front & back) & Vinhill lines.
Multitech rearsets, +4 factory pro advancer.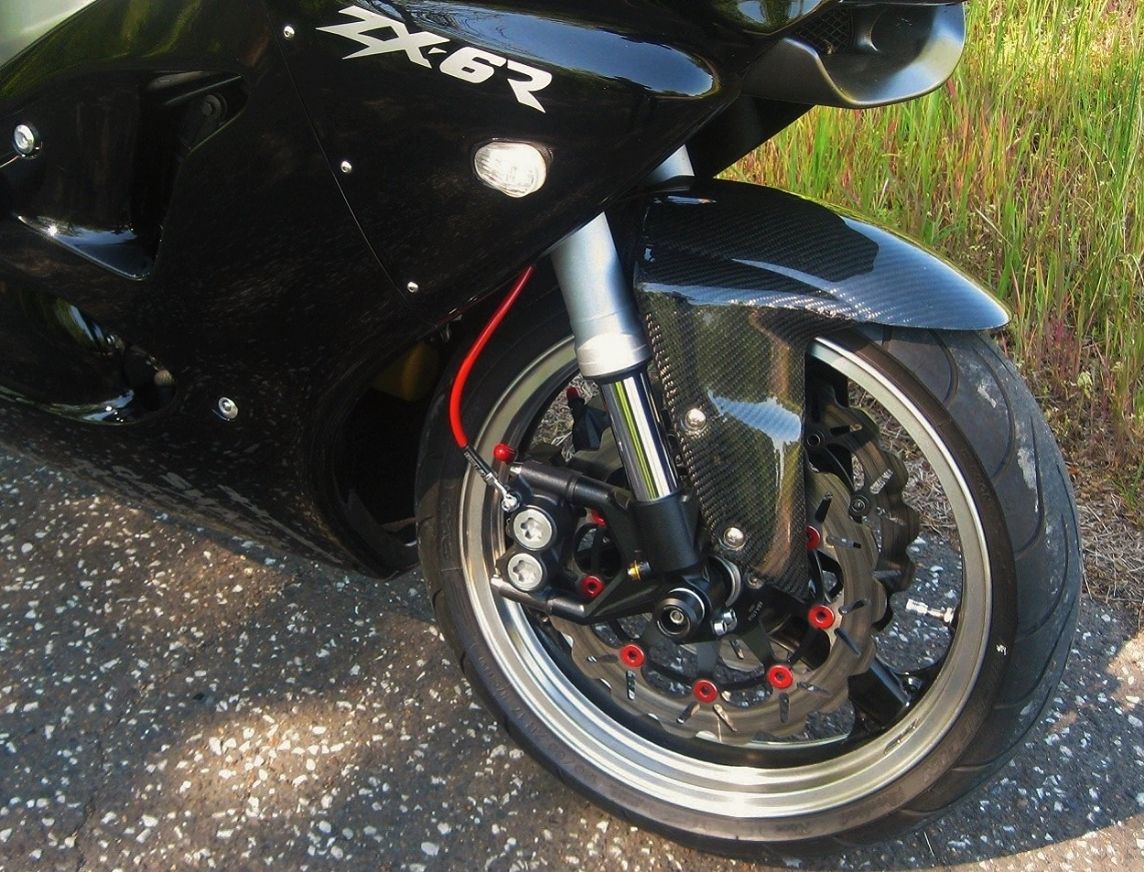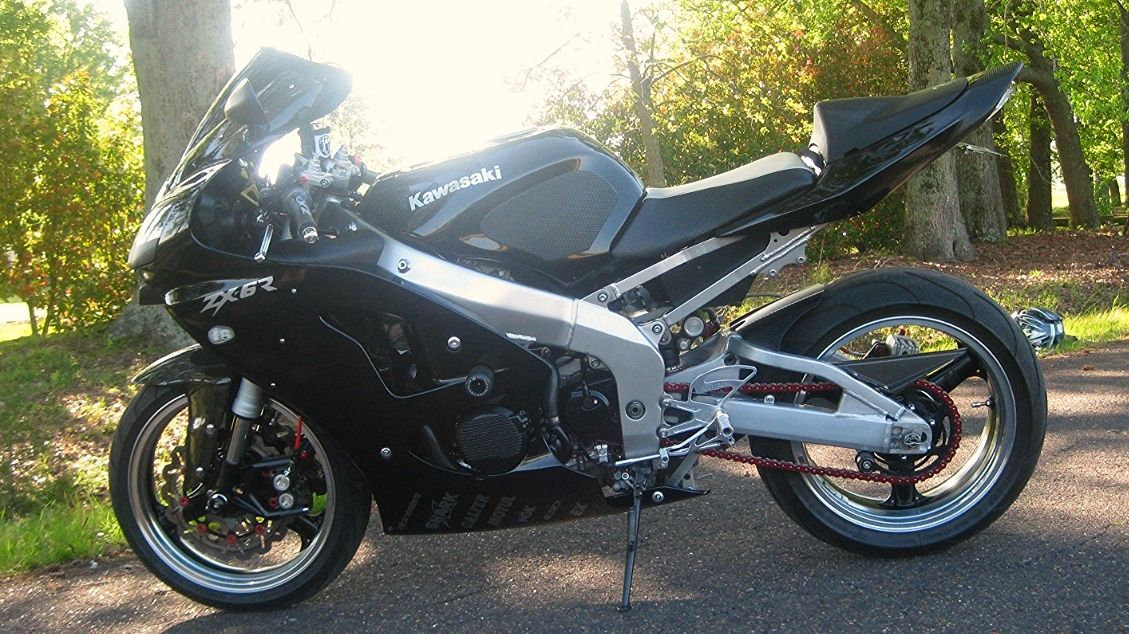 ciscozx14 and his 1991 ZX7
Quote:
Here is my last project a couple years in the making . I started with a 1991 zx7 that had a 440 skidoo engine in it ( no joke) then I picked up a cheap 07 zx10r . I've done this with a newer zx7r but nothing older . Ripped both down to the frames and started from scratch with the zx7 frame . The full front end , rear end , shocks, rims, brakes , everything is off the zx10 except for the body and tank , plus seat I guess. Then I went with the under tail exhaust , with a power commander , custom Guhl racing ecu flash ( so it's all unrestricted ) ram air filters, dropped a tooth in the front and threw on a new x ring chain and a new set of pp3 tires. I went with the uk themed K model paint ( with the red) to throw a different look to it . It tips the scales at 395lbs wet ! ! It's a unbelievable ride to say the least , very comfortable to ride and handles great , plus has a hard time keeping the tire on the ground !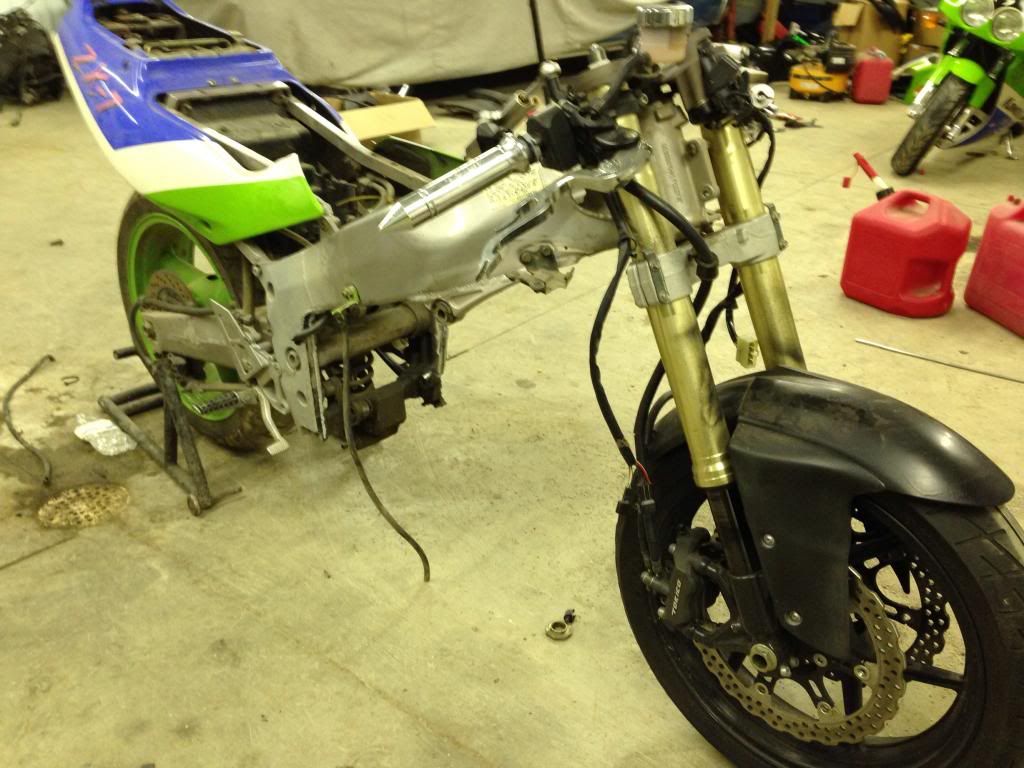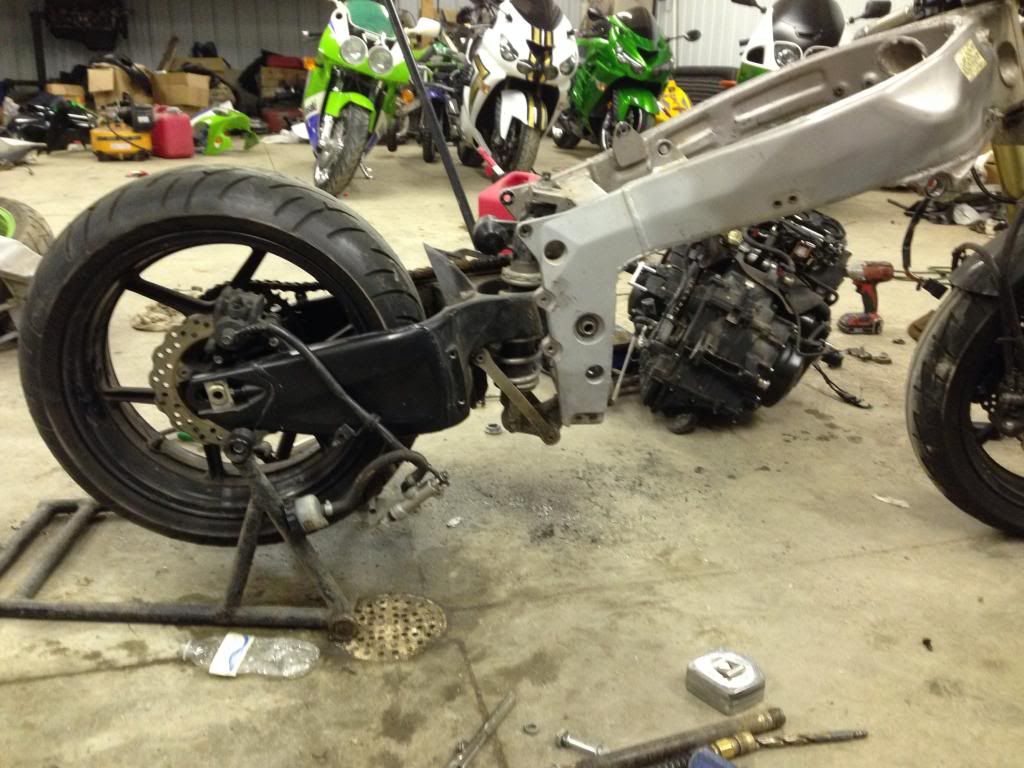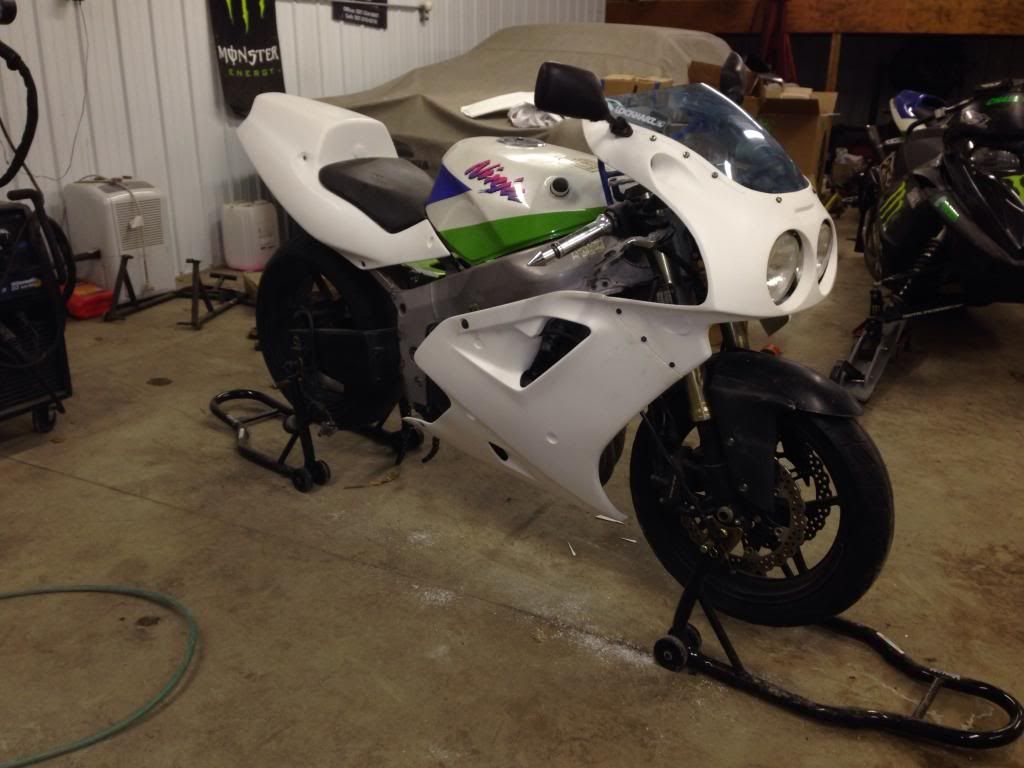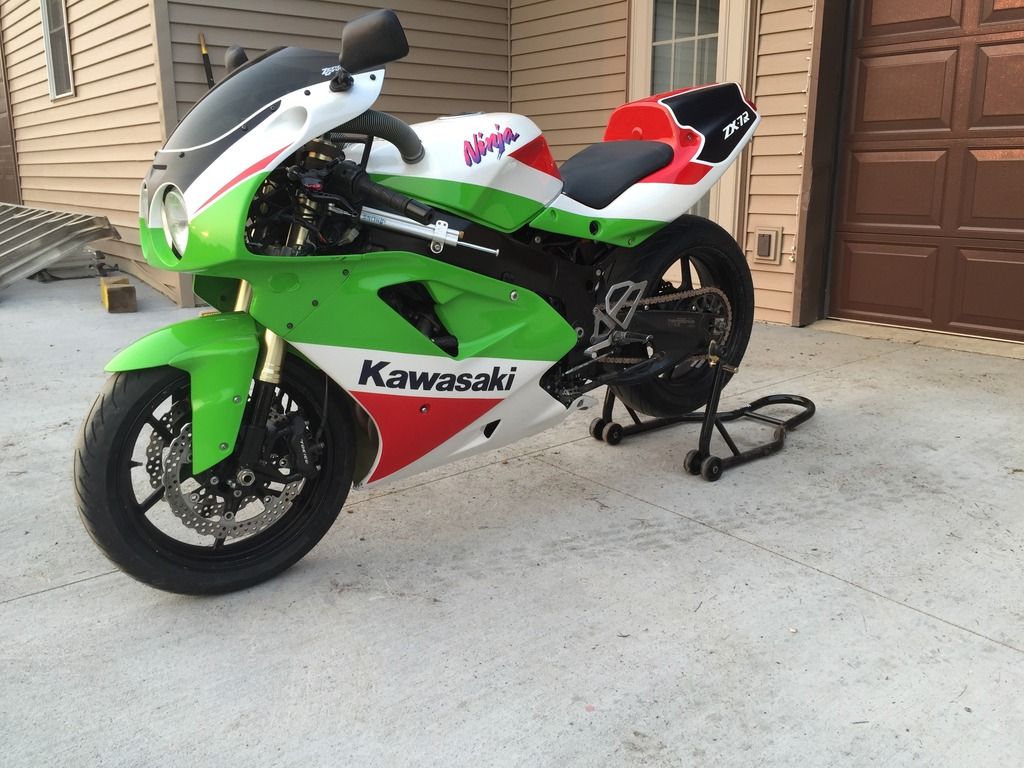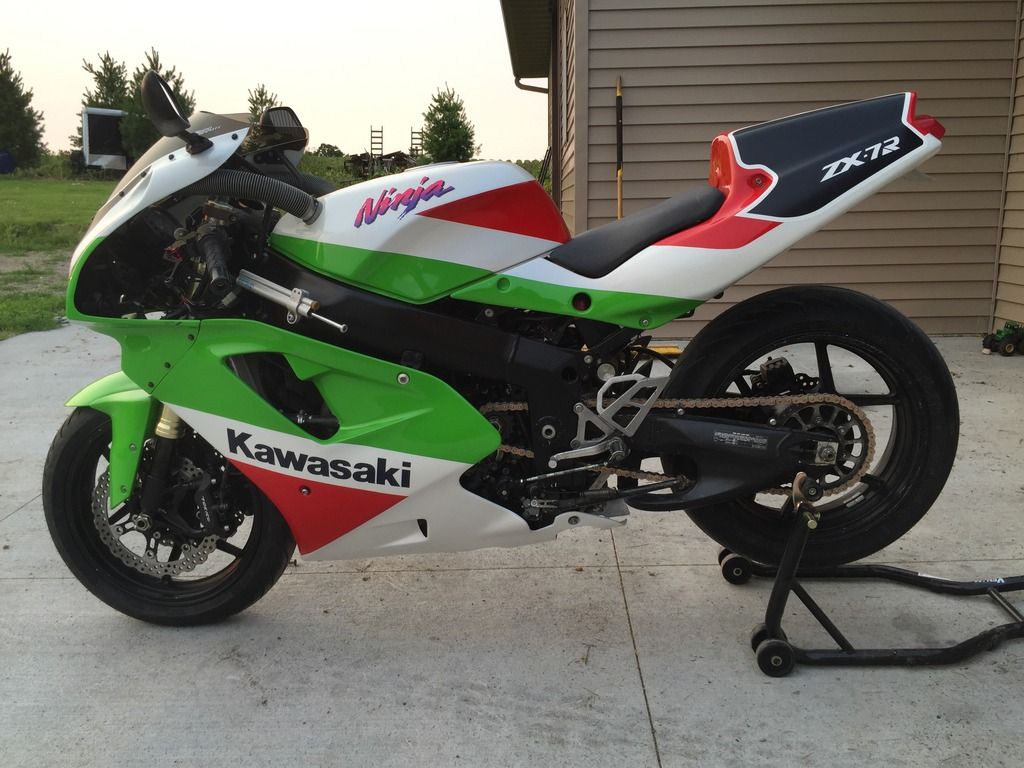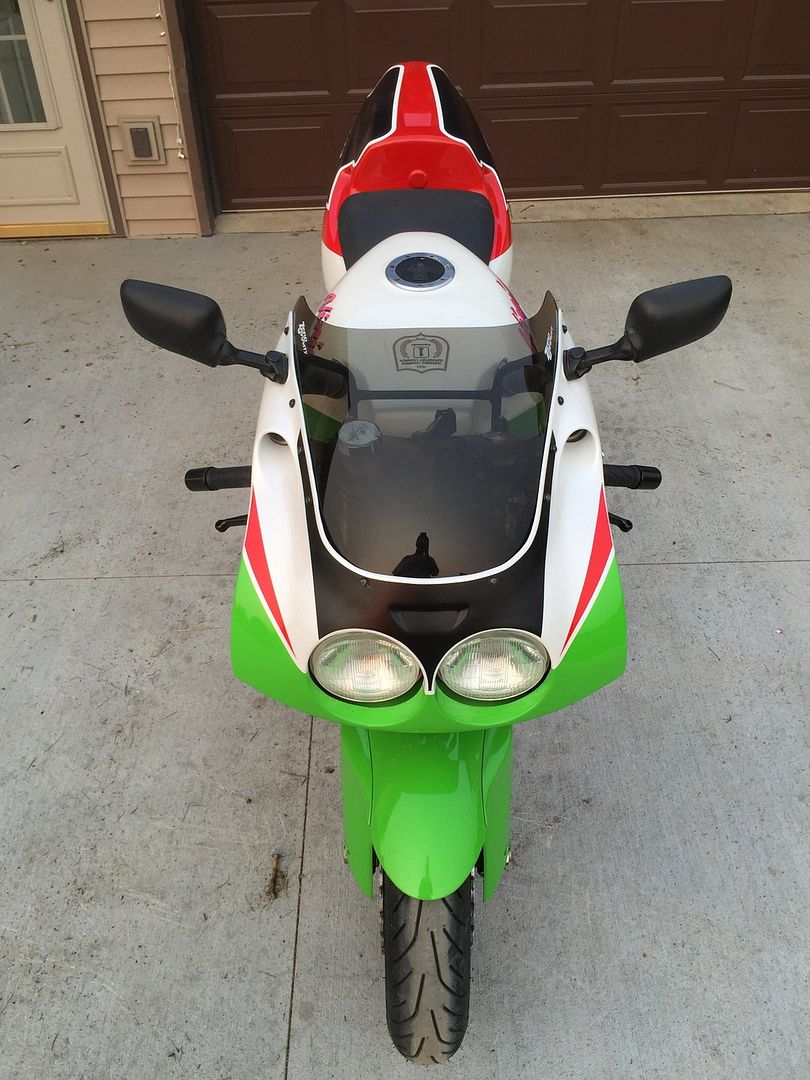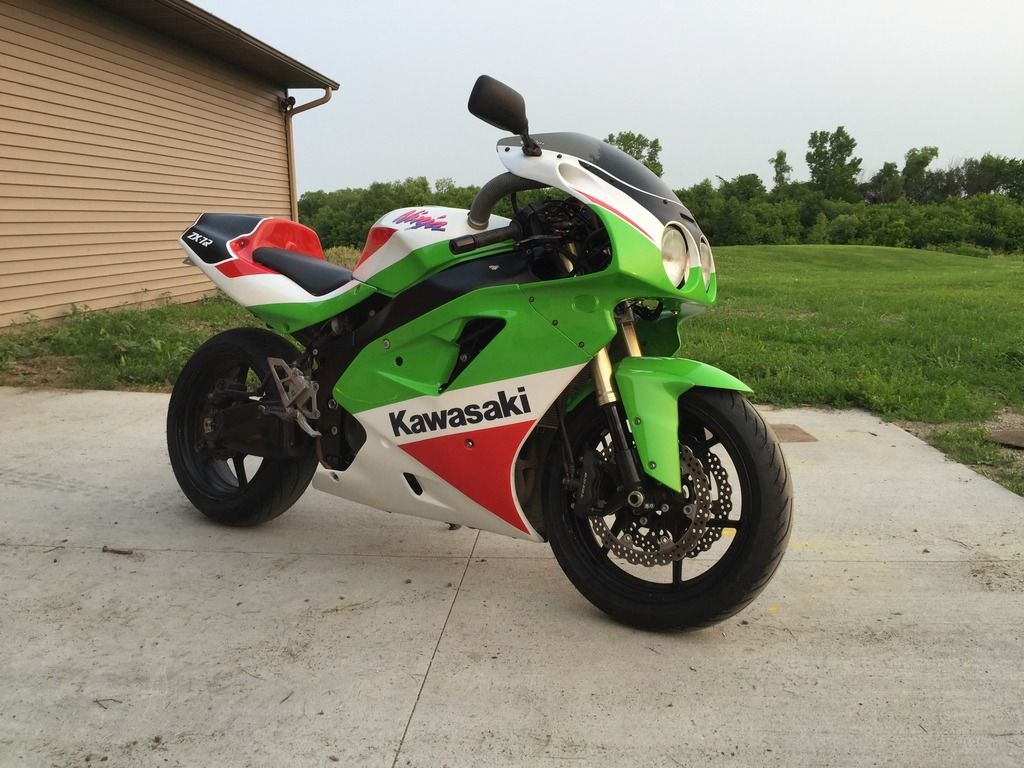 Lebeau's 1987 ZX1000:
Quote:
1987 ZX1000 I've owned it since 1989. It sat in storage for 10 years
which called for a total rebuild.
Avon Azaro radials
Powder coated wheels
Wheel bearings
Heil brake & clutch lines
New sprockets & chain
Engine gasket kit
All master cylinders rebuilt
All brake calibers rebuilt
All new brake pads
New grips & bar ends
Zero Gravity windscreen
Levers
Progressive fork springs & seals
Barnett clutch rebuild
New paint job
All work done by me except for paint job & powder coat.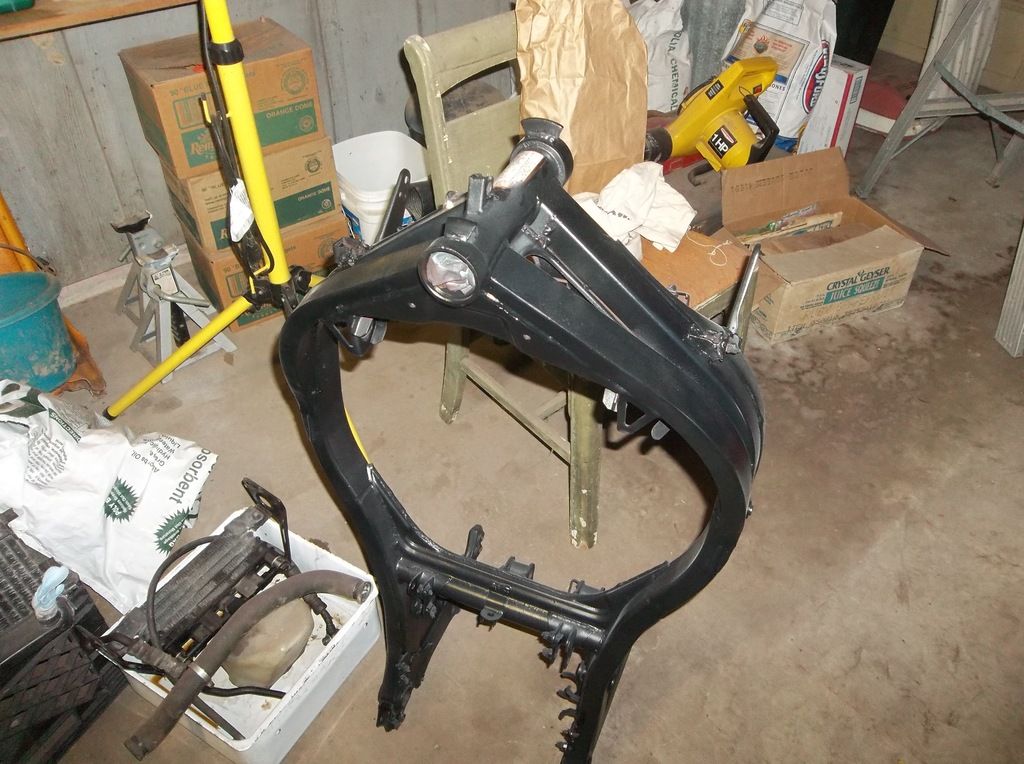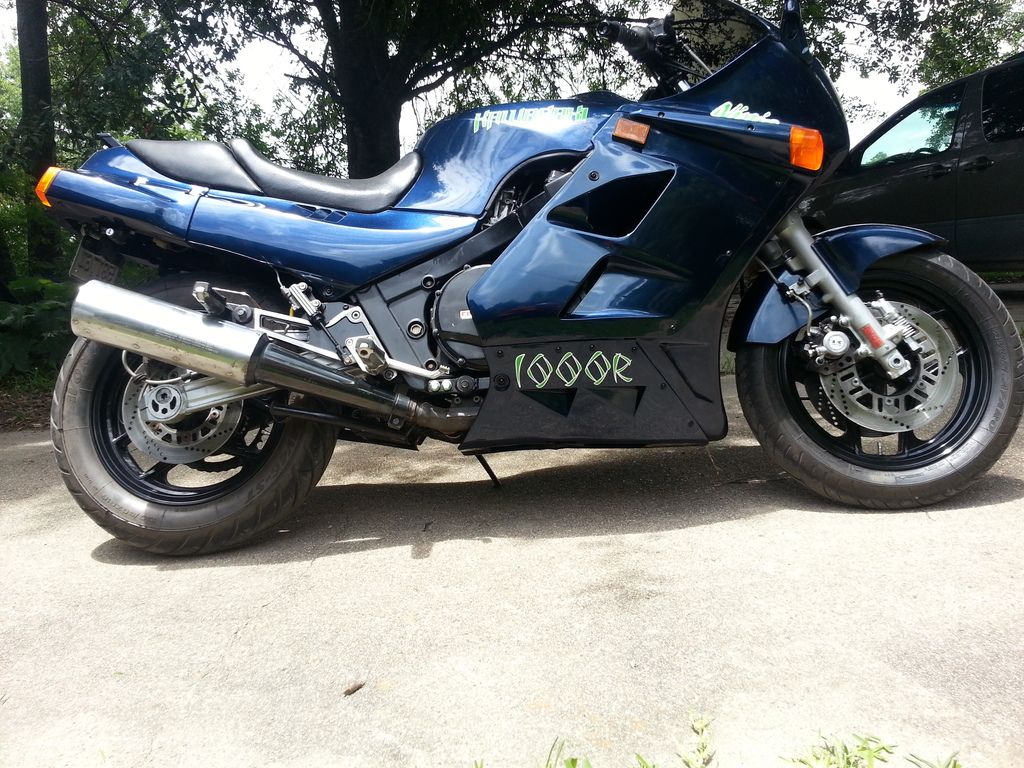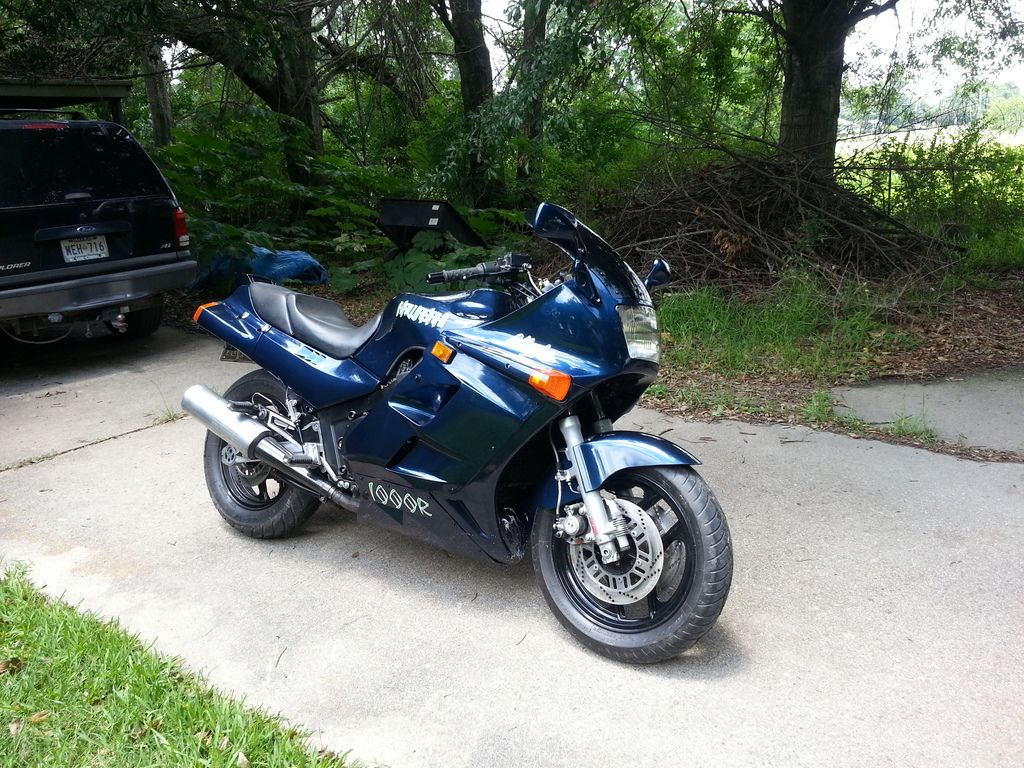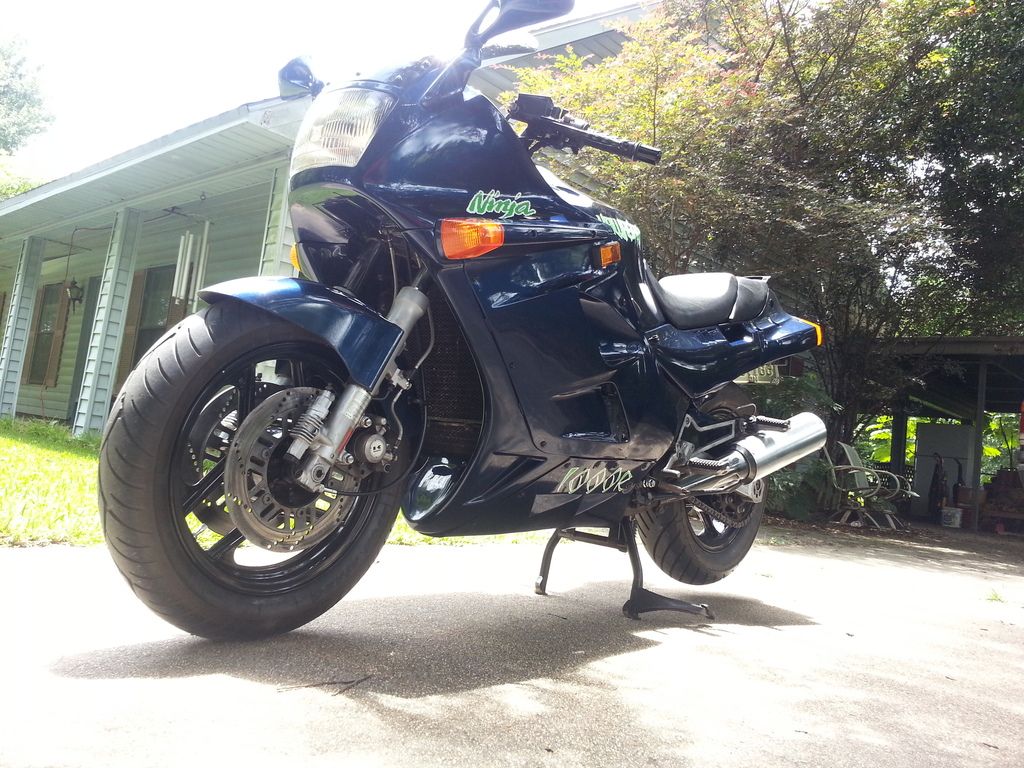 ---
Last edited by Blue; 07-06-2015 at

05:51 AM

.
Polls are open - GET VOTING!!!!
Senior Member
Joined: Mar 2015
From: New Jersey
I Ride: 2014 ZX-14r, 1984 Honda Sabre v65
Posts: 1,548
Voted :-)

Awesome looking rides. Good job on the restorations.
Senior Member
Joined: Apr 2015
From: Lewisville Texas
I Ride: 04 Ninja Zx6R
Posts: 182
Voted! Awesome entries this month. Fantastic bikes guys
#1 BMW Traitor
Joined: Jun 2012
From: PA
I Ride: 2014 BMW HP4 Competition; formerly '12 ZX10R '05 ZX6R 636, '02 ZX9R, '96 ZX9R, '92 ZX7, '91 600R and '90 EX500
Posts: 6,376
Voted!!
---
Sir ZX10 Flashin, No Boobin, Evil Linkin, Mile High, Good Guy Whore of ZXF
JUNE 2013 ROTM
Bump for more votes!!!!!!!!!!!!!!!
Senior Member
Joined: Oct 2010
From: Peachland, NC
I Ride: 1996 Ninja ZX11, 1990 Ninja ZX-7 (sold but not forgotten)
Posts: 152
Voted. Hard decision. Nice bikes.
EZ Rider
Joined: Aug 2008
From: Lake Havasu City,AZ USA
I Ride: 2014 ZX14R
Posts: 58,282
last day VOTE
---
December 2011 ROTM winner
Quote:
YOU'RE F - KING AWESOME!!!
Posting Rules

You may post new threads

You may post replies

You may not post attachments

You may not edit your posts

---

HTML code is Off

---