Hey guys, start riding 3 years ago in South California. Have had 4 bikes, all Kawasaki. '97 ZX7R streetfighter, '07 ZX10R special edition, '05 ZX6R 636, and now my '04 ZX12R. Still have the 636 but selling it to a friend. I got pretty good at leans, no chicken strips. Ridden in pouring rain (which shorted out my headlights at 5am in the dark early morning), freezing temps, and 100+ degree desert heat. So since I've had this bike, have had to fix a lot of the previous owners mistakes. Had to replace the fuel filter assembly with an OEM Hayabusa one (old one was plugged and limiting me to 7k rpm), put in new fuel pump too, had to put in correct dual prong spark plugs, had to put in air filters since the last ones were gutted, had to replace stator and rectifier, new battery, kill switches for headlight and fans, had to replace leaking clutch pushrod oil seal. Have bought an D&D exhaust and the front brake calipers and rotors for both sides (only had the one side), and just ordered fork seals (been leaking like crazy). I put on a new rear tire, and have the front one I need to put on. I put on 6000k HIDs, will be putting on iridium visor, and have mushroom sliders too. Plan is to get it in good shape, change the rear sprocket, get a 2nd ecm and have it flashed, get the exhaust welded on, them attempt to hit 200mph (indicated). I've gone 192 on it so far. I just put in a PC5 but gotta fix the forks before I can see how it feels. Its idling a lot smoother and revs strong.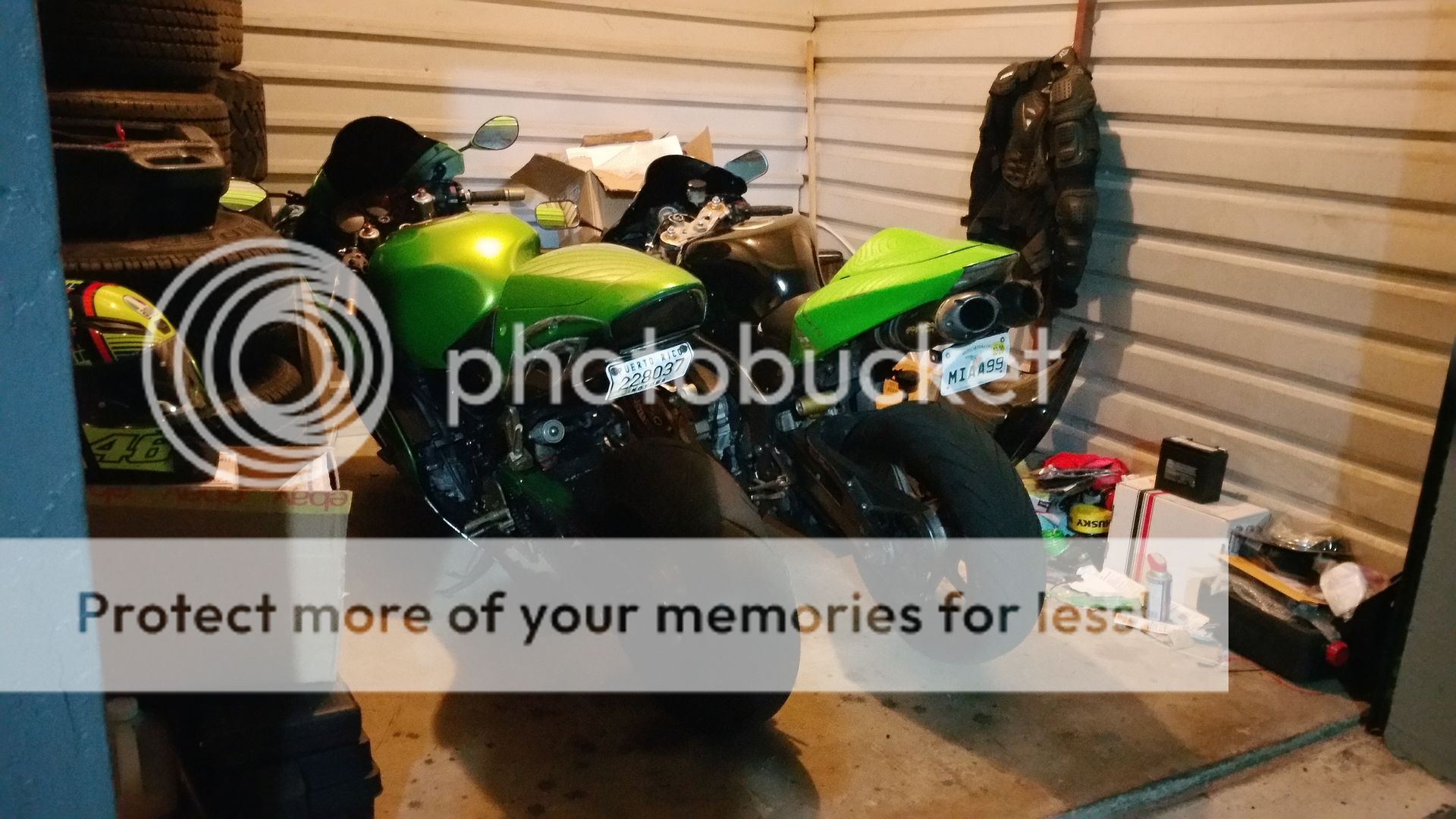 ---
1997 ZX7R - streetfighter, Yoshi RS3 exhaust.
Member
Joined: Nov 2016
From: San Diego
I Ride: 07 ZX10R
Posts: 65
Also, I moved back to Miami from San Diego. The riding scene is so different out here. Miss San Diego a bit due to that.
---
1997 ZX7R - streetfighter, Yoshi RS3 exhaust.
Posting Rules

You may post new threads

You may post replies

You may not post attachments

You may not edit your posts

---

HTML code is Off

---