Battery charger blows SAE tender fuse ...
---
I would like to charge my battery on the 2012 ZX14R without removing it from the bike. I was hoping to charge the battery with the existing SAE connector that comes off the battery. So, I bought an SAE connector with alligator clips. I connected the two SAE connectors together and connected the alligator clips from the SAE connector to my battery charger alligator clips. I immediately blew the 7.5 amp fuse coming off the built in SAE connector attached to the battery. So, I went out and bought 15 amp fuses. I disconnected the charger from the electrical outlet and put in a 15 amp fuse and it blew instantly. Even though the battery charger is _not_ plugged in to a power supply, simply connecting the alligator clips from the battery to the alligator clips from the charger causes new fuses to be blown instantly. Is it possible to charge the battery (without removing it) using an SAE battery tender; and, if so, then how does one go about that?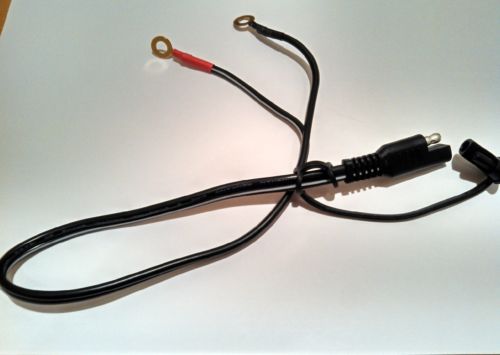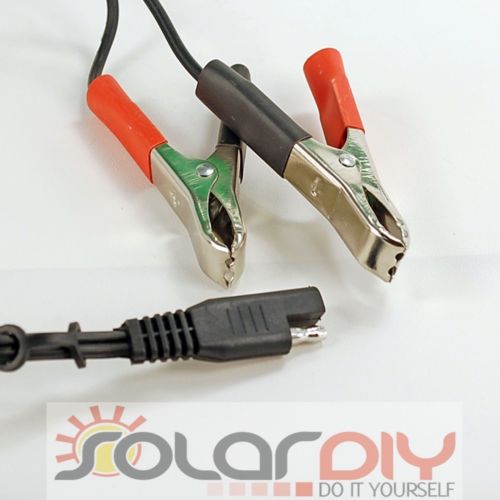 Check your polarity at the battery connector
Quote:
Ok that's an SAE connector just do a search on eBay. Not sure if the red and black are correct so ypu would need to check
---
December 2011 ROTM winner
Thank you, 185EZ, I'll check that out tomorrow. I remember being told that the red/black might be reversed, but found it hard to believe that a company makes these SAE alligator clips didn't know that black is for negative and red is for positive. Having burned out three fuses today, a wrong polarity certain seems plausible in hind-sight.
If it still blows fuses, try getting a circuit breaker to put in the fuse slot until you figure it out. At least that way you can save money on the fuses.
Newbie
Joined: Nov 2018
Posts: 26
Ok don't take this the wrong way but I see it way to many times
The fuse is there to protect the system and is of the correct size so if it blows there is a problem. Replacing it with a bigger fuse will not correct the problem and in most cases will destroy what the fuse is trying to protect as it will be the next thing in the line.

If you have both sides of the Connector off the bike then if you don't have a multimeter just plug them together and slowly run your finger down the red cable from the battery side and follow it all the way to the clips and see which one it comes out on.

Dave

dave
Possibly the battery has an internal short and that's why i needs charging in the first place?
---
It may be a pig, but it's a pig with a rocket in it's ass!
Member
Joined: Dec 2018
From: Aiken, SC
I Ride: Buell 1125r, Honda VFR800, Kawasaki ZX14, Honda CBR 600rr
Posts: 43
No need to blow fuses or even use the battery to check this. Just do a continuity check on your SAE leads (connect one lead from multimeter to one end and the other to the other end and it will beep if there's continuity -- the female part of the plug should be +)

If you don't have a multimeter get one. It's essential equipment. Harbor Freight gives them away with any purchase and an easily found coupon. The cheap ones are fine for basic use.

You could also check battery voltage, alligator clip continuity etc. In 5 minutes you'd have it figured out methinks.
Thank you all for the great tips. I have been wanting to buy a multi-purpose voltage tester (multimeter) and this is a great excuse to go shopping today. :)
Thanks, 185EZ, for following up. Due to a combination of cold weather, rain locally and also in surrounding potential destinations within the L.A. area, general laziness, obsession with other hobbies, work related projects, time spent with the significant other, etc., the charged battery remains sitting on the corner of my desk waiting to be installed. Today is booked solid, but perhaps tomorrow I will be able to get some time in to dedicate to the Ninja ....
Posting Rules

You may post new threads

You may post replies

You may not post attachments

You may not edit your posts

---

HTML code is Off

---