First weekend out Spokane County Raceway
---
Saweet pic of the kid launching the 12.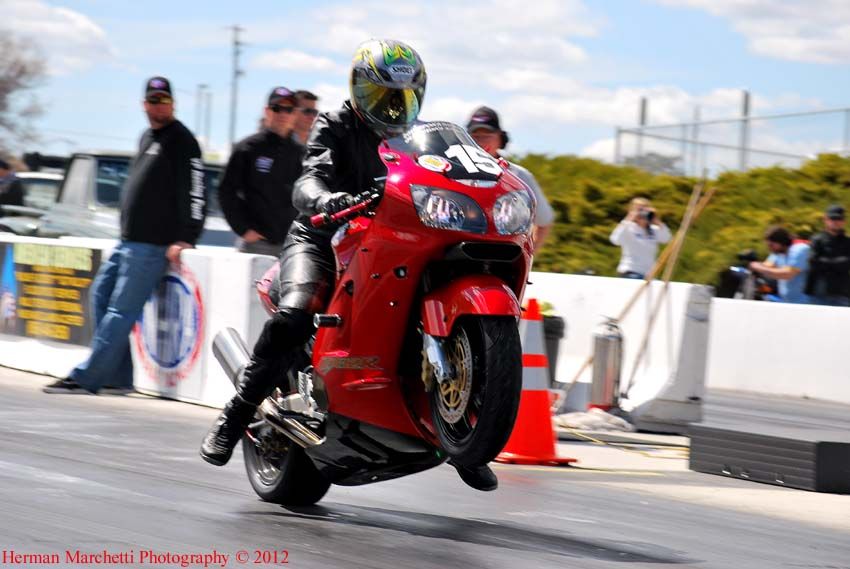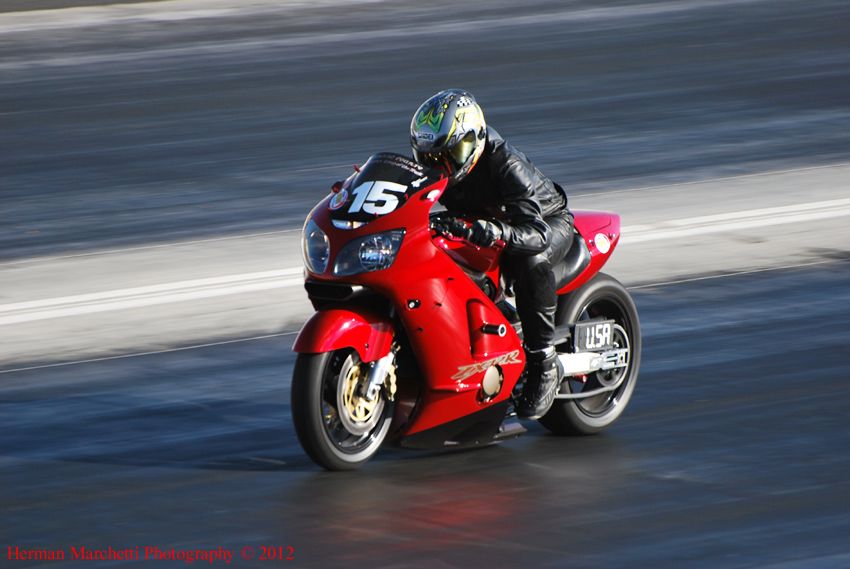 ---
Last edited by Scullmann; 04-30-2012 at

12:15 PM

.
Senior Member
Joined: Aug 2010
From: MN
Posts: 253
Thankyou. He just had to make his last two passes to get his nhra licence. It was tough because he had to run 1.8 mile. The track manager said he needed 6.30 in order to be faster than 9.90. His last two pases were 6.22 and 6.19 with the temp being 44 degrees. Both pases were 1.50 60s 119. His best time in the quarter is 9.69 145. Were just about done with hius new 1325 Z1R dragbike. Hopefully it wil be 8.75ish runing a slider. He won KING OF THE TRACK on that 12R last year!
16 years old and already owns a WALLY!! Oh yea with a 0.00 light too!!
---
Last edited by Scullmann; 05-06-2012 at

02:24 PM

.
Senior Member
Joined: Mar 2012
From: ocala fl
I Ride: 1993 zx7r
Posts: 843
wow its good to see another kid racer and another fellow teen king of the track rider with a wally
Member
Joined: Sep 2011
From: OBX, NC
I Ride: 09 ZX14 Monster Edition
Posts: 74
Way to go. Keep the kid interested in something productive and he'll go the right way and do well in life. My oldest just turned 14 and I'm trying my best to get him interested in drag racing to keep his mind off of the temptations of the dark side (drugs, etc). Sounds like yours has some serious skills already. Keep up the good work.
Posting Rules

You may post new threads

You may post replies

You may not post attachments

You may not edit your posts

---

HTML code is Off

---