» Welcome to ZX Forums

Welcome to ZX Forums - a forum dedicated to Kawasaki motorcycles, including the ZX-6R, the ZX-10R, and the GTR 1400. We have many features on this website to make your experience here more enjoyable. The first step would be to REGISTER for free so you can take advantage of all the features we have to offer.


» ZXForum T-shirts are Back!!! Great deal on any color or graphic.
Jan 01, 2015 - 5:35 PM - by 185EZ
Here is your chance to get your own ZXforum.com t-shirt!

Shirts available in white, grey and black. 100% cotton shirt
Graphics can be almost any color you want (EX. black, white, lime green, blue, red, hot pink, yellow, silver, graphite just a few colors to choose from)

You can also choose from 2 designs, the knee dragger or wheelie design.

Shirts - Short sleeve $20 Shipped / Long Sleeve $25 shipped (Sizes 2XL and up are $2 extra) (These are prices shipped in the US)
Will ship to Canada and Overseas for extra cost of shipping
Paypal - AGSgraphic@gmail.com (Put in note section - shirt size and color, what graphic color you want and which graphic) IF no graphic is chosen I can pick for you


Here are a few examples for your viewing pleasure.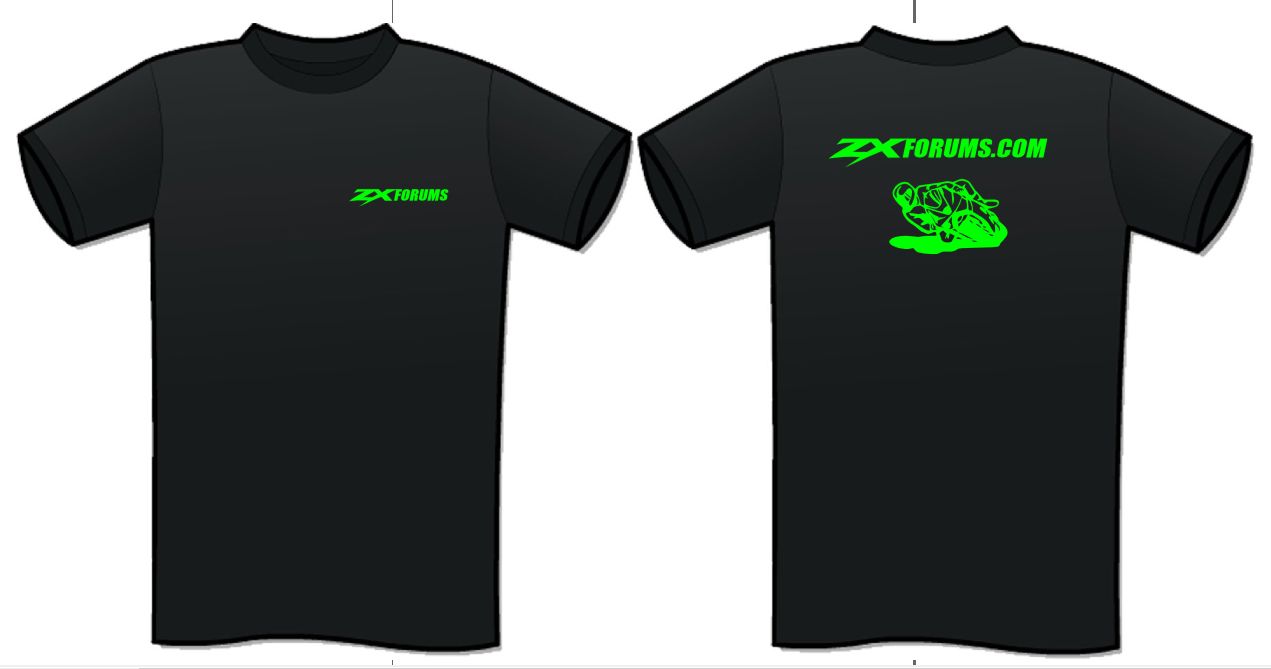 ... [Read More]
58 Replies | 3,061 Views
» Top 10 Vehicles Powered By Motorcycle Engines
Jan 30, 2015 - 9:03 AM - by Motorcycle.com



Quote:

The history of motorcycle engines powering other vehicles goes back a long way. Look at the original Morgan 3 Wheeler, for example. Almost a century ago, J.A.P. bike engines were plunked onto the front of a strange piece of machinery with two wheels in front and one in the back. It proved to be popular and a rather high-performing vehicle in its time. For this Top 10 list we take a look at other applications for motorcycle engines. As you can imagine with a list like this, there are a wide variety of vehicles. Some are production cars,

... [Read More]
0 Replies | 82 Views
» Stats
Members: 51,840
Threads: 70,848
Posts: 990,735
Top Poster: 185EZ (40,272)

Please welcome the newest zxforums.com registered member, bloodsport06
» Motorcycle.com Latest News
Motorcycle Theft Prevention
On average, someone in the U.S. becomes a victim of a motorcycle thief every 11.26 minutes.
2013 Suzuki SFV650 Review
After a short hiatus, the Suzuki Gladius returns for 2013 with a new name - the SFV650. The unfaired, mid-displacement standard is mechanically identical to its predecessor, though it comes in a more color scheme and a higher price tag.
New 2014 Yamaha FZ-09, YZ450F & YZ250F
Introducing the 2014 Yamaha FZ-09 - an $8000 naked sporty bike with impressive specs and an alluring price. Also new from Yamaha is the 2014 YZ450F and YZ250F.
What to Wear When You Ride - and Why
Just because you are free to ride your motorcycle or scooter in the U.S. with hardly enough clothing for a beach party does not mean it's a good idea.
2013 KTM 690 Duke Review - Video
KTM's 690 Duke has reshaped what we thought possible from a single-cylinder streetbike. It boasts ultra-sharp responses, a surprisingly powerful engine, and a personality that's anything but dull.
» News Archive
Vote For...
Last post by
Motorcycle.com
0 Replies, 3,568 Views
Congrats to our November...
Last post by
57x
5 Replies, 3,678 Views
2014 Motorcycle.Com...
Last post by
Motorcycle.com
0 Replies, 4,683 Views
H2R in Action!
Last post by
Blue
6 Replies, 4,390 Views
Congratulations to...
Last post by
WillZX14
6 Replies, 7,096 Views
» Online Users: 180
18 members and 162 guests
57x, 90zxr750, bloodsport06,

Blue

, ccmhunt, facime, Forsaken19, frednice, Hwood851, macsguitar, Phoenix, StreetFighta, tr69c10, TSTagent, Turbo329, WillZX14,

Woody

, zx7ry
Most users ever online was 2,013, 11-10-2013 at 03:19 PM.