Pictures ZX7 VACUUM LINE DIAGRAM HELP
---
hey guys ive been working every night on my bike and i cannot figure out where these vacuum lines go, i never worked on carbs that have slides that move up from pressure, i start my bike on starter fluid and it starts right up and the slides only move a little while i open the throttle (butterfly valve) open, i dont have the air box can this be why? i also dont know where these vacuum lines go either? are they even vacuum lines? smog lines? i have no clue thats why i need someones help theres gotta be someone out there who knows where these go! thanks for your help!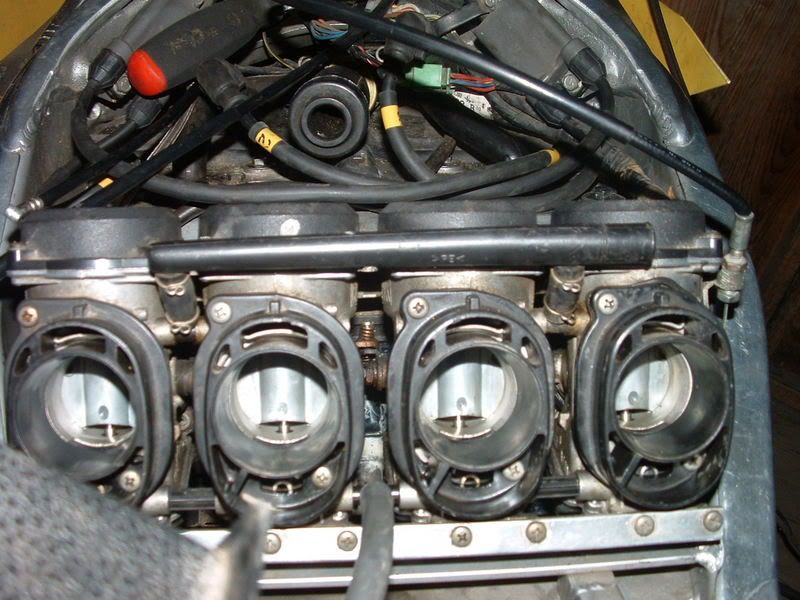 you can see the red arrows i dont know where these go or what they are or if there seperate
thank you all
---
1990 ZX7, Yoshimura exhaust, 1996 all around fairings, anyone have a tail fairing? 96+
the thing in the center is an evap canister. Take it off and connect the lines together with a hose connect.
Posting Rules

You may post new threads

You may post replies

You may not post attachments

You may not edit your posts

---

HTML code is Off

---