Newbie
Joined: Mar 2012
From: Hollister NC
Posts: 4
Exhaust Question 2000 ZX7R
---
I want to buy a slip on or a bolt on but I can't figure out what it is I need to buy. I've been told that I can't just do any slip on. It has to have an pipe coming from the slip on? I don't quite understand. I have a full stock exhaust, but when I bought the bike, it had already been Jetted. So I want sometime to finish the job. I was looking at Yoshimura slip ons, but again, I need some guidance.
7777
Joined: Apr 2010
From: Aromas, CA
I Ride: 2014 Ninja 1000, lots of ZX7s and Z1000s
Posts: 5,941
There is a plate on the end of the stock pipe that does not allow a slip on. You have to either buy a bolt on or completely replace the exhaust.
Newbie
Joined: Mar 2012
From: Hollister NC
Posts: 4
ok ok....so would something like this work?[IMG]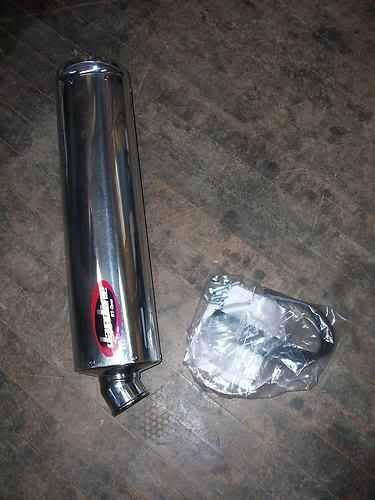 [IMG]
Newbie
Joined: Mar 2012
From: Hollister NC
Posts: 4
Posting Rules

You may post new threads

You may post replies

You may not post attachments

You may not edit your posts

---

HTML code is Off

---